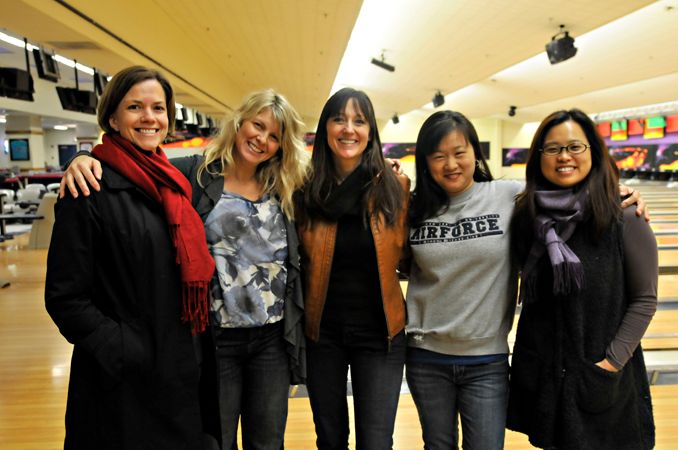 The first time i met michelle ( the blonde) I was picking her up at the terminal on base here in Osan last september driving her van. I hadn't even met her yet and she was letting us drive her van while she was in the States. That's the kind of sisterhood we share here in korea. I knew from the second that I met her that she was a kindred spirit. We have only known each other four months, and it feels like we have known each other forever. Our kids love to get together and laugh talking about how we are so much alike. So it was with many tears that I said goodbye to her on Tuesday after eating one last dinner at chilis together. It was snowing when we went outside and so beautiful. It was the perfect farewell. But let's start at the beginning of the day shall we?
Michelle is a natural beauty as you can see, but she was mortified knowing i would post pictures of her without make-up on. She had just had eye surgery a few days earlier, and couldn't wear eye make-up yet. So just know that she is even way more gorgeous normally. smile. I know she will appreciate my making that disclaimer.
So, left to right here is kim, michelle, me, katie, and jihyun. Kim, michelle, and I all turned 40 within a few weeks. I will have to post later what we each did for our birthday. smile. Also, all three of us have a son named jacob. interesting.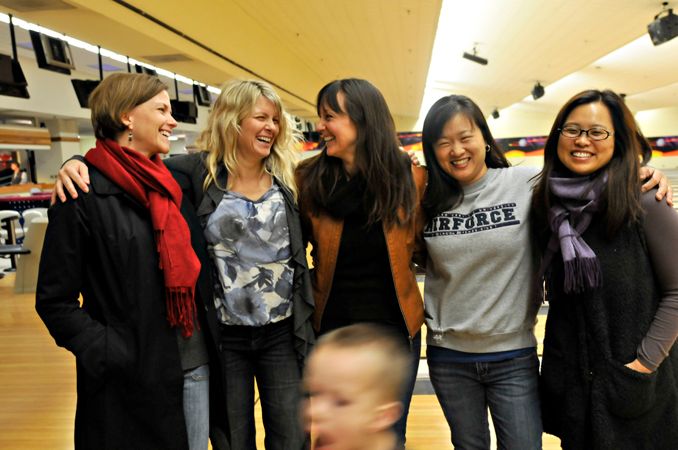 that's kim's son jacob running by.
i love these ladies so much.
Don't they just glow with goodness?
Oh, I didn't even explain. We are at the bowling alley. You can bowl free from 11-1, so you know we are there often. Since it was the Russell's last day we let the other older kids out of school to hang with David (far left) one last time. The night before they were up late playing pinochle at our house, because of course Jacob and Rachel have had to teach everyone here how to play pinochle, and get them hooked.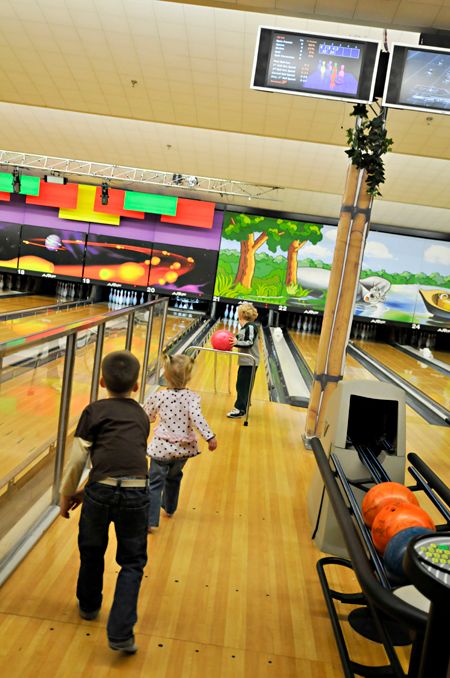 This bowling alley on base is so cool. They have little kids lanes with big couches and a fun play area right by it. So the little kids bowl and we all sit around eating and talking. so fun.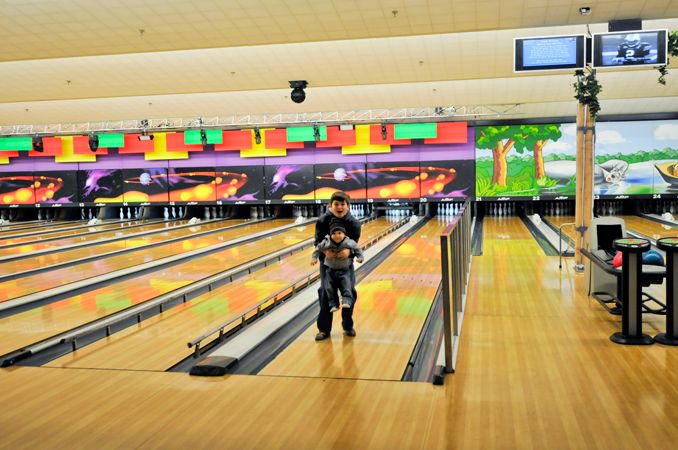 oh, and trying to keep ammon from running down the lanes to knock the pins down himself! Thanks Kadon (michelle's son that is around Leah and lizzie's age) for helping. We were really sad to never meet michelle (and matt's) two other older daughters. They are 17, and 19 and in utah with grandparents.
he's so naughty at the bowling alley, but so so sweet!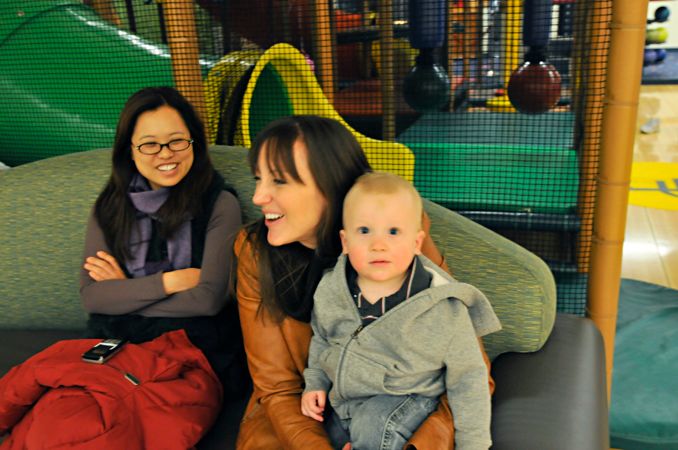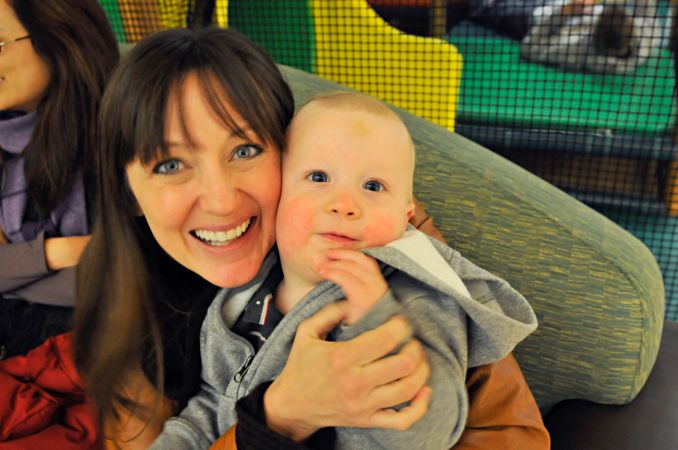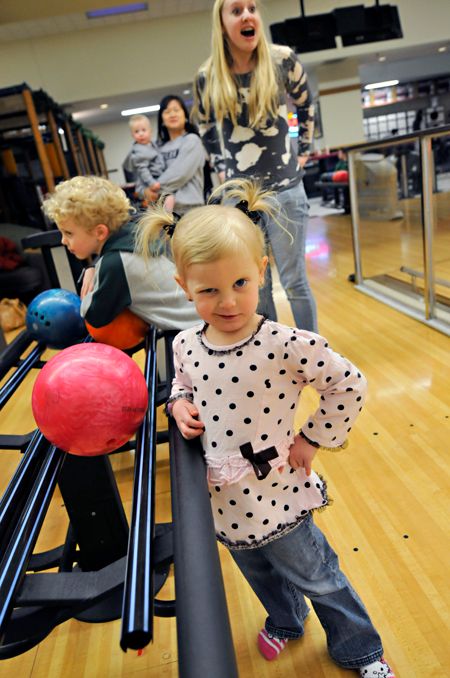 oh my gosh, this little girl has more personality than you believe possible in such a little package. Everyone just loves her. This is her face that she makes when she is posing and really trying to look cute. We will miss you ava!!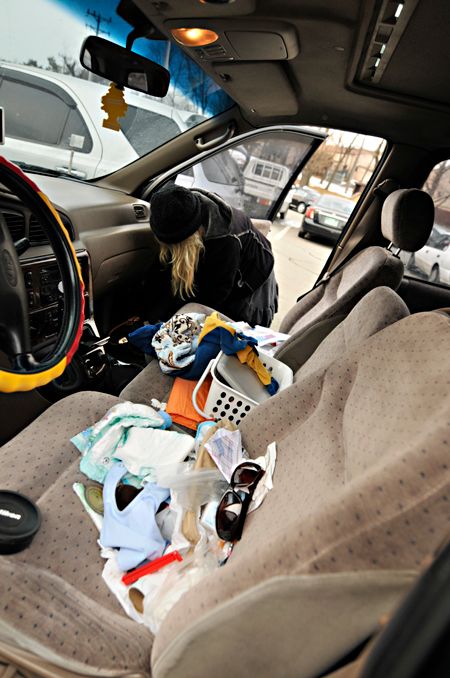 After bowling and dropping off kids. Michelle and I go for one last fun little jaunt off base. We parked my van at the main gate and emptied out our purses so they wouldn't be so heavy. I was laughing so hard, I had to take a picture. We each have a pile full of junk on each of our seats.
Notice on the middle seat is a basket. That is what I keep my make-up in. Wherever I go now, I just put my make-up on in the car while I am driving. I don't know why I haven't done this before. It saves me so much time. Actually, I do know why. The lighting in my bathroom is horrible, and there are eleven lights in a three mile drive from my house to the base.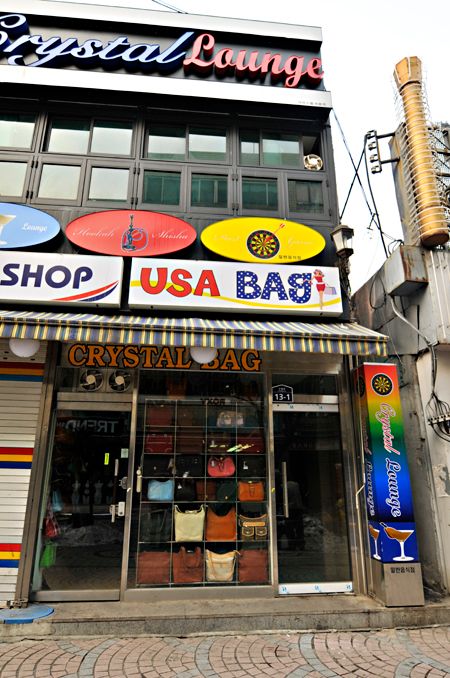 So michelle really wanted to get one last fun purse before she left that night, and I had never been purse shopping. I did not know the best places to go and what to say to get the good stuff. ha ha.
The word should be open sesame. Look how this back wall of the store pulls open to show a whole room behind. Actually the magic word is "prada, coach, jimmy choo etc.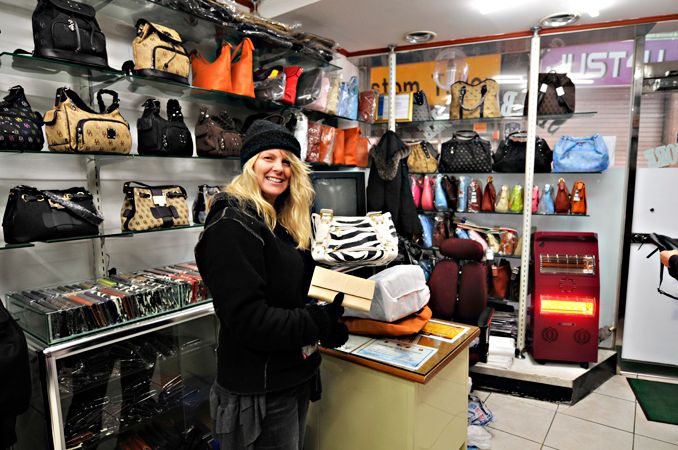 To be honest, I don't really like any of these brands, but I did like what she decided on.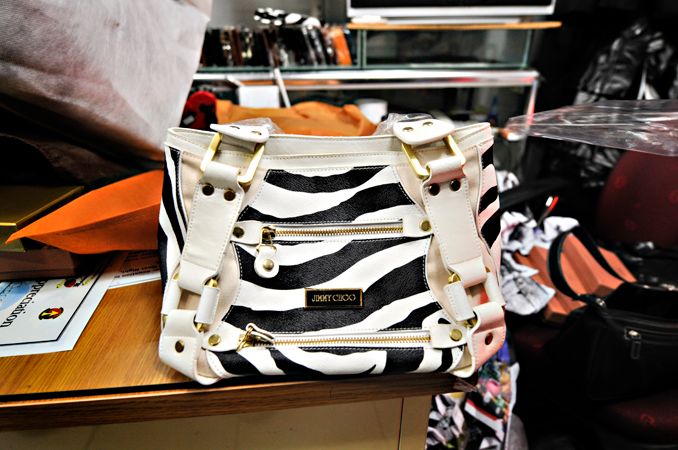 The wallet looked a lot cuter with the jimmy choo emblem on it as well. I didn't buy one because I had just given the honesty lesson to my family for family home evening the night before and asked jihyun if it was illegal in korea to sell all of these copys of things in korea. She said yes, but it is hard because it is so much a part of the korean culture. So we will be throwing out a lot of dvds and I am making my kids delete all of their copied music on their ipods. I thought I was an honest person until I read that lesson in the new "gospel principles" manual. Yikes!! Of course, I didn't say any of this to michelle until later so she could enjoy her last day in korea, and she was so looking forward to finding on last fun purse to take home. And before she read that lesson. It is brutal, but I like it.
Onto puffins. Remember I told you that this restaurant has the best hot chocolate ever?!!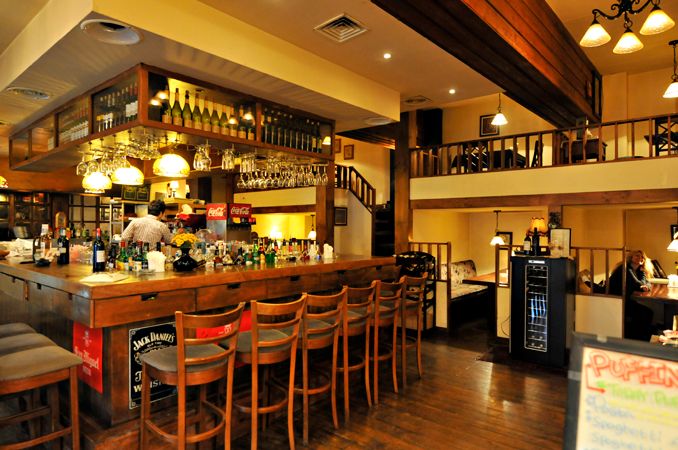 It's a big old house, and is decorated like a grandma's house. I didn't get a picture of the big room in back that looks like a library. It is a cozy little place. It was super cute decorated for christmas. I'll get pictures next year.
As soon as I walk in they know just what I want. I'm a regular. They are so nice to me. He told me last time that I am always so happy. Well of course I am, what is not to be happy about when I am able to sneak away with a friend or a husband, or a daughter or son to puffins for a little treat.
mmmmm. look at how cozy. It was snowing outside too, and was the icing on the cake. Couldn't you just talk for hours here? We could, except michelle had a plane to catch. ha.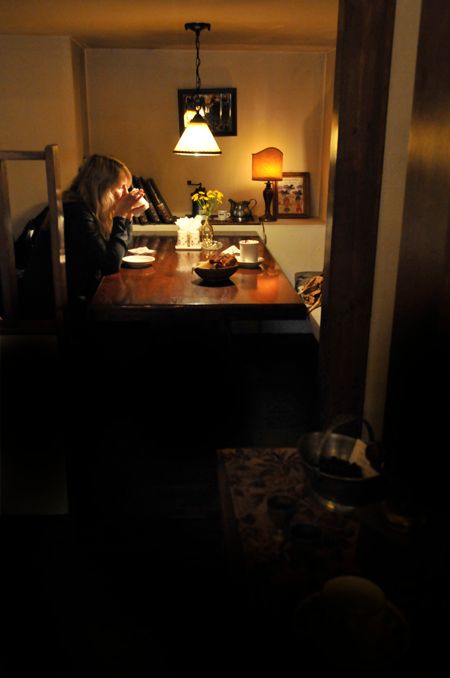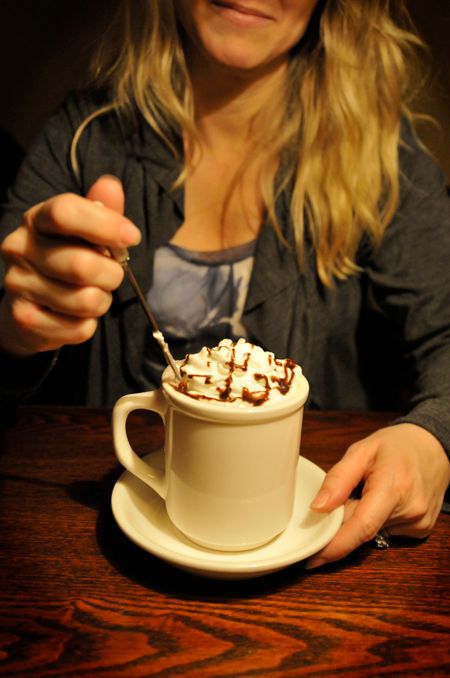 doesn't it look delightful?
It is all frothy and homemade, and has real whipped cream with drizzled chocolate.
heaven.
this happens to me every time. whipped cream on the nose.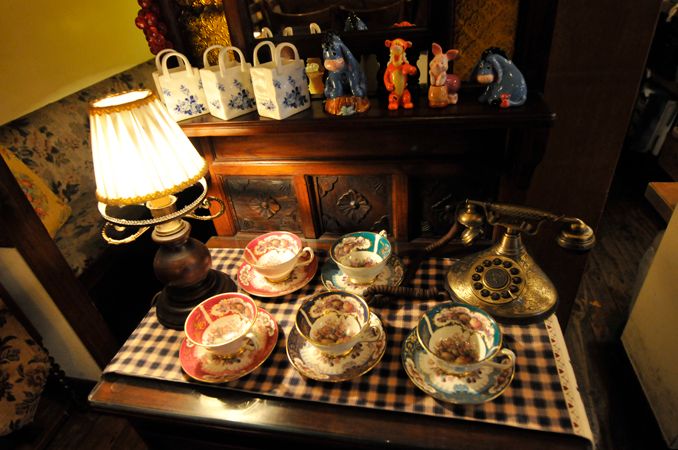 so cute, and quirky. There is stuff like this everywhere.
When we left, my friend asked me to send him the pictures. I don't even know his name. Shame on me. I will have to go back to ask him. smile.
Walking back to the base, but now she has walked right out of my life. so poetic, i know. That is the one hard thing about here. You become close to people so quickly, and then people are always leaving. Michelle was only here for one year. They came like we did, not sponsored by the air force. I am now diligently recruiting more families to come here. I think already two are coming for sure this summer that I have been emailing. People are so nervous to come here and they don't need to be. It is so amazing, both the country and the people you meet. I know that Michelle and the whole Russell family will be life long friends now. In fact they will all eternity long friends. That is if she can't stop buying all those illegal purses. ha ha. I love you Michelle. I am so thankful for your whole families friendship, love, service, and fun. You have blessed our lives so much, in such a short time. Wish you were here because tomorrow the kids have half day, and there is so much fun to be had. I can't think about you being gone or I will cry again. So, I will just say..."see you this summer. Let's do seven peaks!"