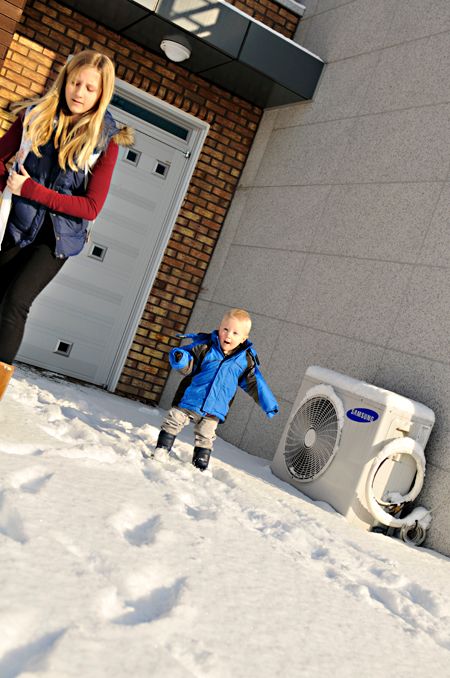 Sunday we had snow falling all day. It was so beautiful. I am in love with snow. I always said that i never wanted to live in snow, but I changed my mind. I love it! So does Ammon. This is his face as he came out the door for the first time in his snow boots (thanks thrift store) and walking all on his own. (I realize 3 inch snow storms aren't really living in snow. This kind of snow I can handle. )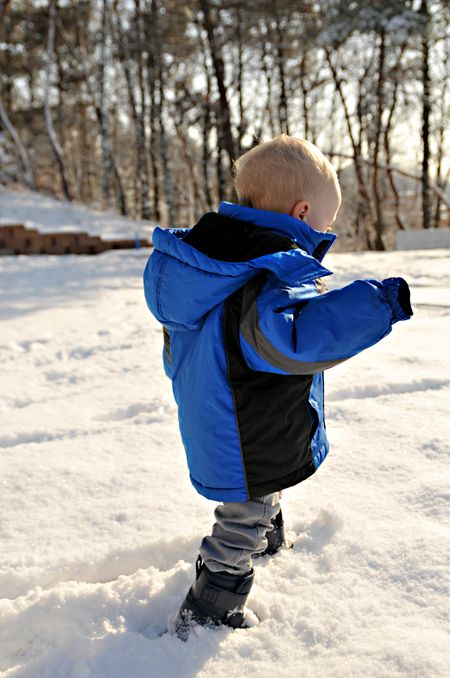 He started blazing a trail and never looked back, or up!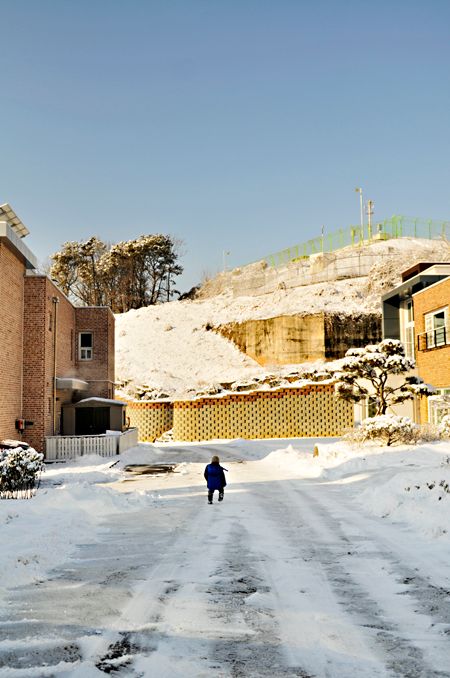 Wait up for us Ammon!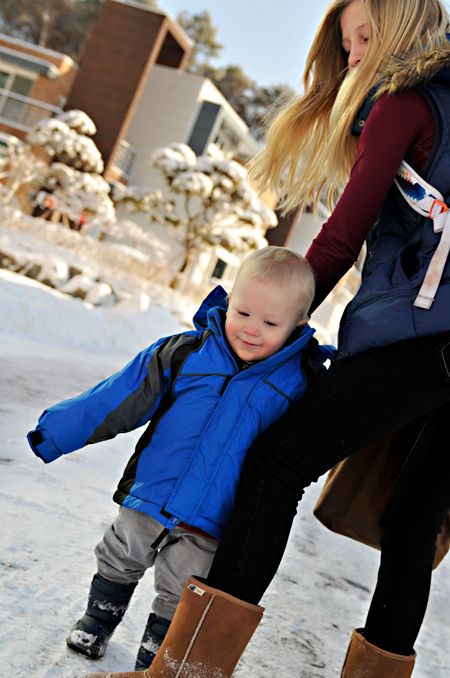 Gotcha!
I had to park the car down the hill and hike up when I got back from Seoul.
So now to take Rebecca to school we had to hike back down.
After we dropped Rebecca off, Ammon played in the snow. He is completely and totally obsessed with balls, much to Jacob's excitement. Ammon learned to walk only so he could kick a ball. His first steps were walking across the room kicking a balloon. Ball is the first thing that he says each morning and he is non stop saying it over and over. He curls up his tongue in a funny cute way for the "L" sound. So we can distinguish it from bottle, and his bear (pooh bear), the other two loves of his life. In the picture above he is saying ball. I think we have ourselves a soccer player.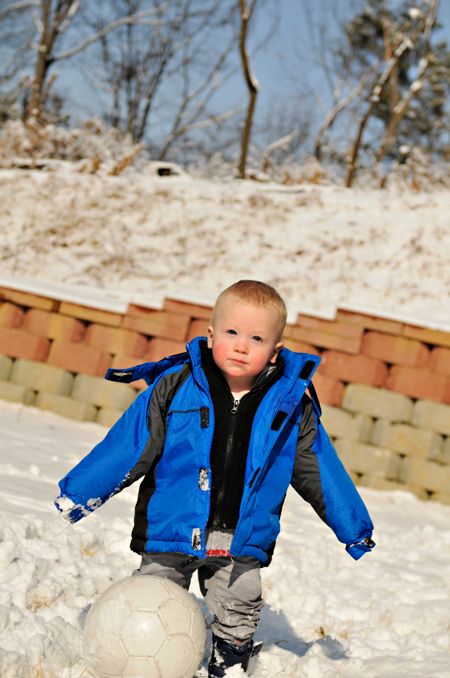 Isn't he so handsome? I think he looks like Wes (my brother's son) here.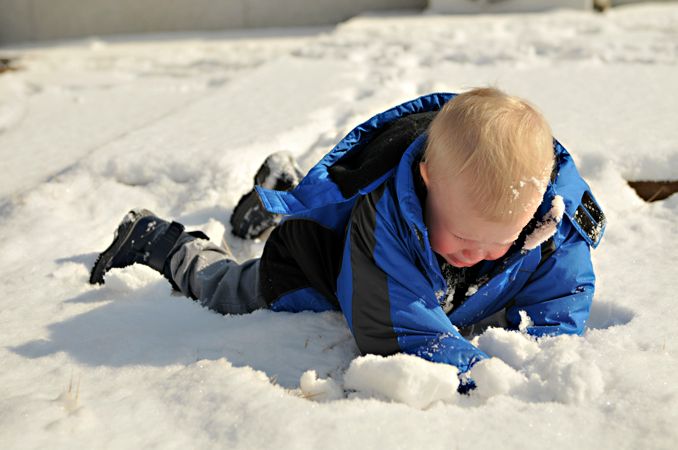 The only down side to snow. A cold face plant when you fall.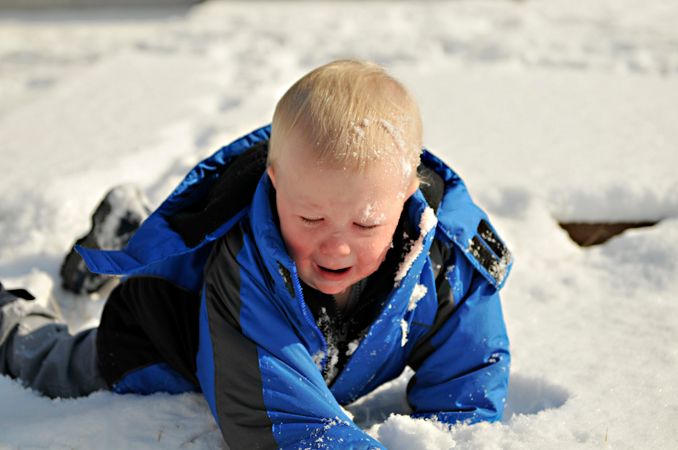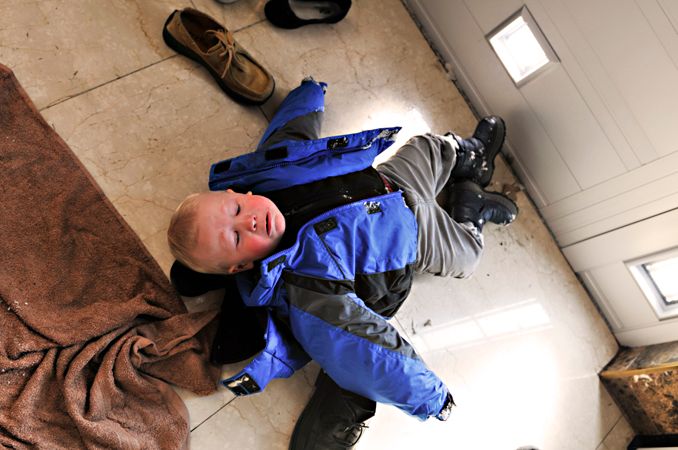 oh yah, and having to come inside. I had to drag him in. Is this just the most pitiful sad face you have ever seen? so cute.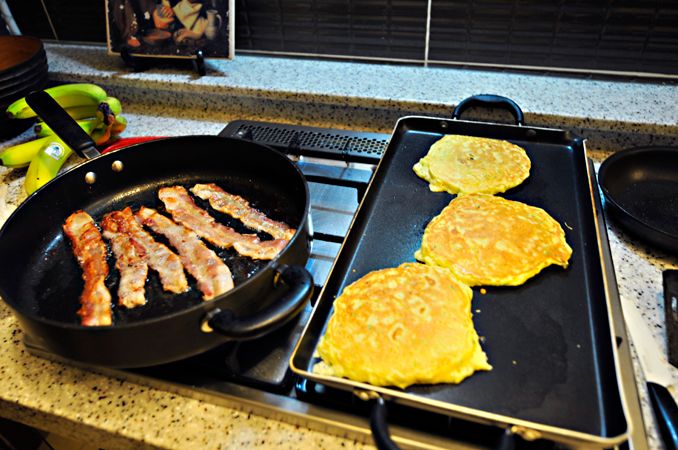 Well, after a snowy day, a hot breakfast dinner is just the thing. These are zucchini pancakes, but they are more like a fritata. I first had them at kelly's house and I love them. I begged her to make them every morning. Here is the recipe ( i double it).
-4 eggs
-2 cups grated zucchini
-3/4 cup flour
-1/2 tsp. sugar
- 1/2 tsp. salt
-3 tbsp. olive oil
-4 tsp. baking powder
1/4 cup butter melted
mix all ingredients together in a bowl, and cook like pancakes. You don't need to butter them and are delicious with maple syrup.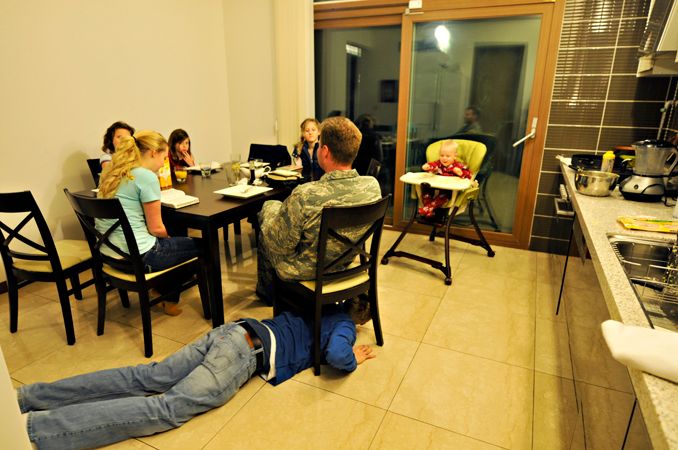 family scriptures afterwards with jacob sneaking up on ammon to shoot him. Why do boys have to do the whole shooting thing? Do you see ammon sticking out his finger and doing the sound effect.