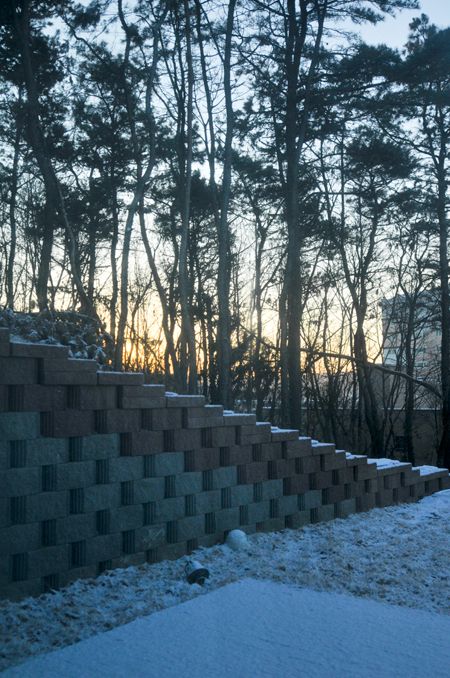 woke up and looked out my window to a cold snowy morning. Michelle had left the night before and I didn't want to think about it, because I didn't want to get myself so sad. But really how can I be sad when I am surrounded by so many other amazing people.
So I called up my dear, fun friend katie. In fact, she is everyone in my families fun friend. In fact, she is everyone who knows her, fun friend. My kids are always trying to spend the night at her house. Even I have. ha ha. I was laughing when I was over there last time lizzie spent the night at the last minute so she didn't bring anything. Lizzie was brushing her teeth and had a toothbrush with her name written on it. My kids even have assigned tooth brushes over there! She teaches seminary and is jacob and rachel's best friend here in korea (I am not kidding). Today is half day at school and they are going over after to have an "Avatar" (the anime) marathon. They have been working on it since christmas vacation, and need to finish. Leah and Lizzie (who is now called Elizabeth by everyone at school. She is loving her new identity. It is so funny) are going after school to play too. I guess Ammon and I will head over since our whole family is there. Her poor husband! I asked him about it. He said it sometimes can be difficult to get past her entourage, but Katie always asks him first if he needs family alone time.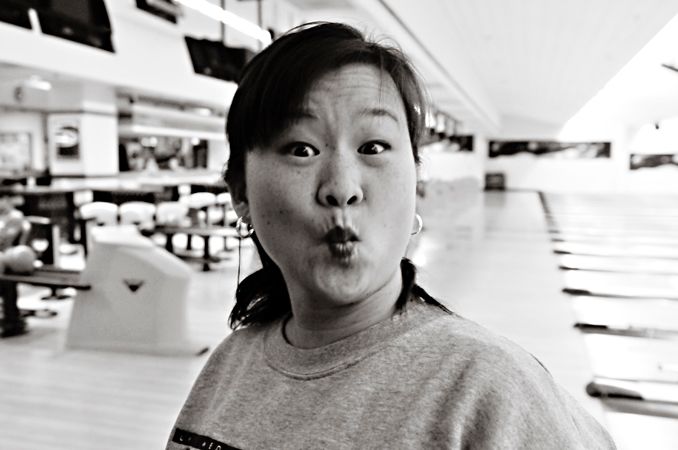 So here is miss fun!
Luckily, she is miss organize too, and her two children are both in school and she will help me with any organizational project especially when I throw in taking her out to lunch for Thai food, which is her favorite.
I explained that I have been putting off and dreading to organize my tiny little laundry room, and only storage area in the house. You literally could not even walk in. We have 30 bags of luggage, and I had to find a place to put all the holiday stuff I bought. What to do?
Katie to the rescue!!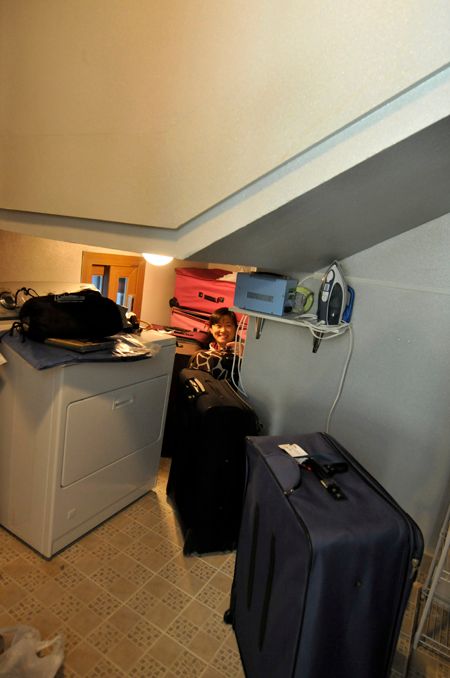 She helped me not only organize and put everything away in here, but do laundry, my dishes and organize messy cupboards in the kitchen. She is so quick and efficient, plus makes it fun too! I am so slow and easily distracted. How can you thank someone enough for something like this?
Well, the answer is to after lunch also challenge her to a game of quirkle. We are obsessed with this game. It is our favorite right now. I highly recommend it.
I have a feeling there will be some quirkle going on this afternoon as well.
I have to tell you one more really cool thing about Katie. She actually is Korean. Her Dad was stationed here in the 70's and went down with his fellow serviceman to an orphanage, and picked her out all by himself. She actually has pictures of her with her dad at the orphanage. She went back to the orphanage with her parents when she was 16 I think, and the same lady was still there working from when she was a baby. She has pictures of that as well. Isn't that so cool? Now it is close to impossible to adopt from Korea. The don't call the facilities that they have orphanages. They are "group homes" where the children live and family ideally could come and visit them. But they don't. So, they can't be adopted unless the family name is not put on the birth certificate, which is rare. So they are kept in these homes indefinitely with no family every coming. It is very sad. I would love to adopt a korean baby. They are so beautiful. Especially if the baby turns out like katie! smile.
It is really funny when we go out and people will start speaking to her in korean and in her perfect english she apologetically explains that she can't speak korean. Only Kansas. ha.
So there is my shout out to katie, who is so very wonderful!
It will be very rude of her when she leaves in 6 months. But that is how it goes here.
That's the hard part. Saying goodbye.
P.S. We love you too trav, kason, and kayla. You will see many more pictures of all of the Stephensen family. As we do everything together. fun fun.