After 5 years in Arizona, it is so very wonderful to have snow for Christmas.
Cozy can't begin to describe the wonderfulness of moments like these.
They did sell real trees on base. They went really fast. They came from Aurora, Oregon, which made me smile and feel very nostalgic. That is right next to where we lived in Oregon. We really miss going to the tree farms and picking out our own tree for them to chop and wrap for us. I was really kicking myself that I didn't take the time to go through our christmas boxes and get out a few of our favorite christmas decorations to ship. I really just didn't have time. I found some fun stuff at the thrift store, flower market, and bx.
The view out my kitchen sliding doors. Look at all the trees we lost in that typhoon.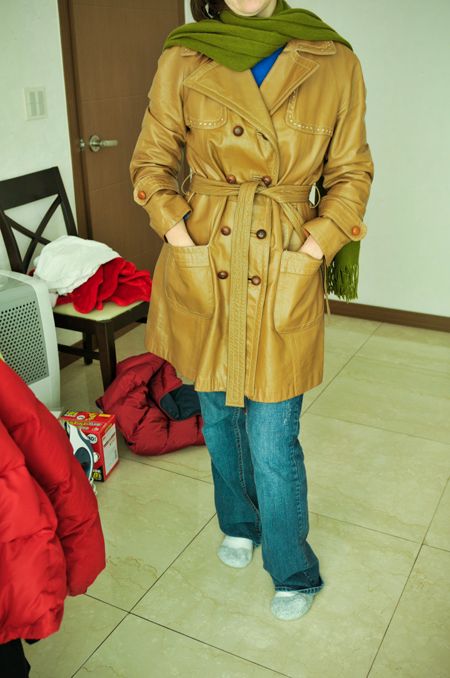 I got this sweet vintage leather coat at the thrift store for $2!!!
Merry Christmas to me!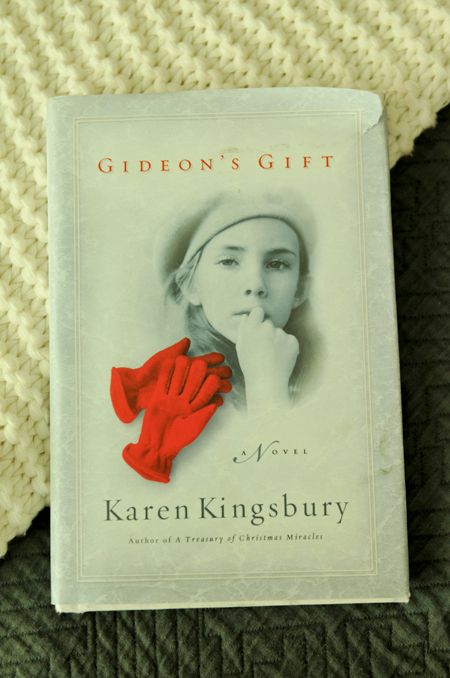 I try to read a fun little christmas book every christmas. I found this one at the thrift store for a quarter. It is really really good. It became an answer to prayer as well. There is a single young military girl in my branch. (she loads bombs on planes. How is that for romantic. smile) With her work schedule she hasn't been able to come to church and I think it really is affecting her. She works with a pretty rough group of guys as you can imagine. Come christmas time, I absolutely could not get her off my mind night and day. I finally got a hold of her and picked her up to go and get the best hot chocolate on earth from Puffins (it deserves it own post). I told her that her mom must really be praying for her because I couldn't sleep until I made contact with her. She told me that her mom has really been worried about her, praying for her, and put her name on the temple prayer rolls. What a testimony (again) about how much Heavenly Father loves each one of us. How mindful he is of us. How powerful a mother's prayers are. Anyway, about the book. I felt the next day to go and bring it to her. She later told me that she was really having a hard time getting into the Christmas spirit and this book really did the trick. She passed it on to kim, and it has just kept circulating through out the branch still. It's a good one.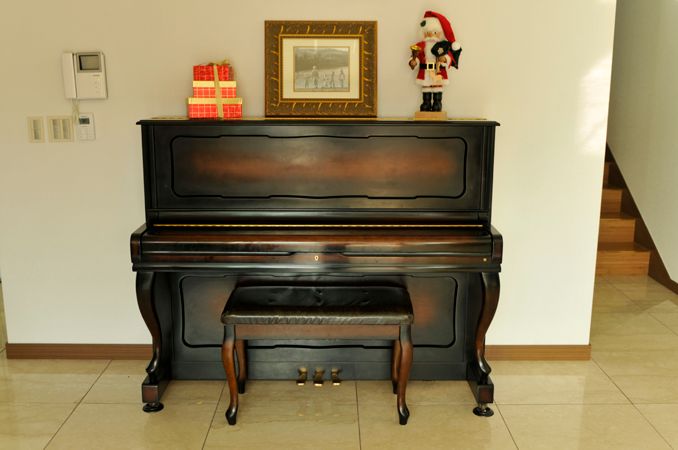 TA DA!!!!!!! Look at what my dear darling husband gave me for Christmas early!!!!
Christmas is not Christmas without Christmas songs being played on the piano! It was played every single day, and brings me so much joy and happiness. I love it so much.
I found out from Megan (my kids new piano teacher) that you can get a used, really good sounding piano here for really cheap! Needless to say the next morning Jihyun went with me to four used piano stores that are all within a mile of my house. It was love at first sight (and sound) when I saw this piano. It looks and sounds new, guess how much?? If you are like dave you said $50. He loves to burst my bubble by saying ridiculous prices like that when I am excited about a really great deal. (It was $1200 which is the same price for the clavinova that i had my eye on in the bx, this is way way better. yeah me)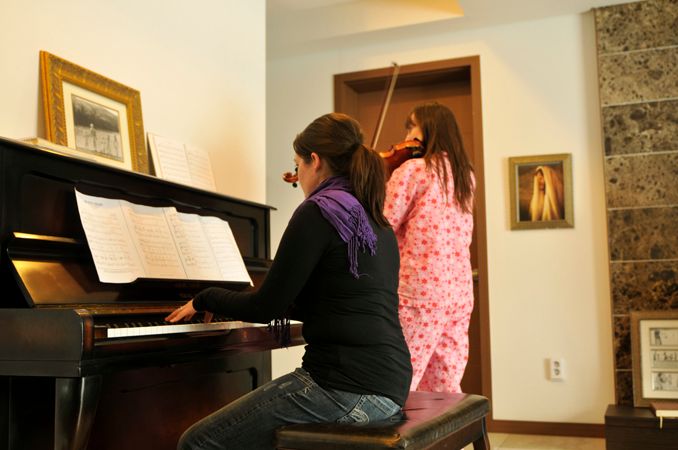 Here is Megan and I practicing for our church Christmas program. (me in my jamies. smile)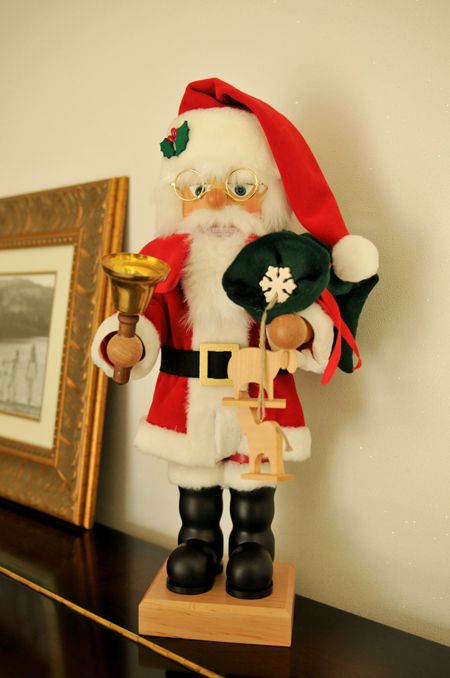 Dave just laughs at how much I love this. It is made in Germany, and was a definite splurge, even at 1/2 off. It brings out a child like excitement in me. I told him it is an heirloom, to which dave laughed even more. See, I am bringing him the joy of laughter for Christmas (and all year long really). ha ha.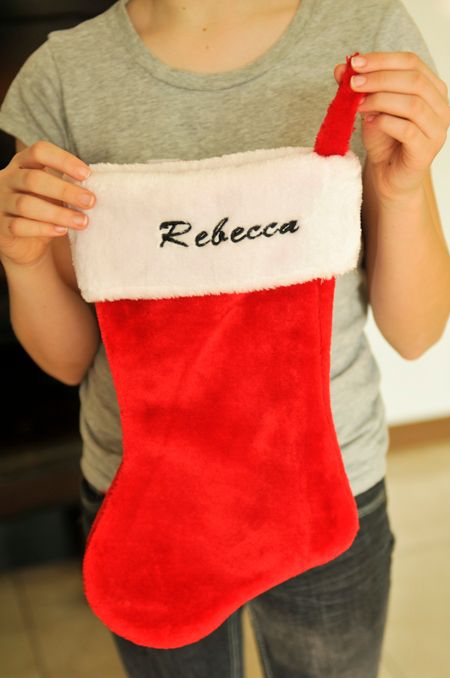 The kids really lamented that they didn't have their stockings for Christmas. That and not having our pickle ornament to hide on the tree for them to find Christmas morning. Thanks to my sister gloria for sending us one. She saved the day. But there is no getting our stockings out of storage. So, I had to come up with something fun. They loved them!
glor also sent me these. They are one of the best things I have ever tasted. They absolutely melt in your mouth. I hid them from the kids for as long as possible. Then we fought over them. smile. Where did you get these glor? I couldn't find them on the hickory farms website. I wanted to order a year supply. smile.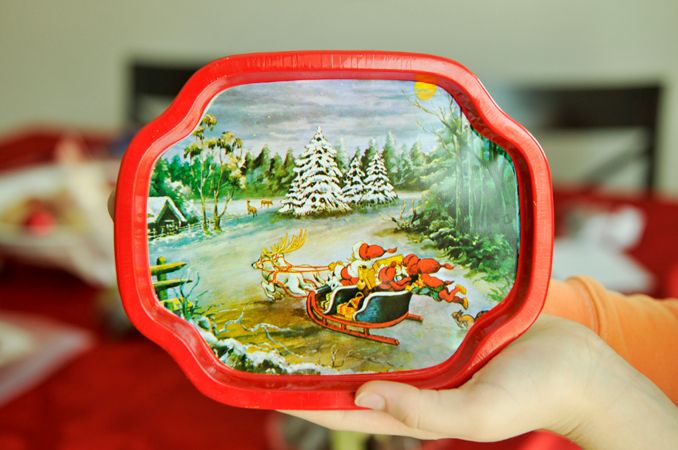 Isn't this little tin plate so vintage and cute?! Thrift store baby!
I kept a couple for myself, and made up teacher gifts with the rest. and yes, those are truffles from Costco. Shhhhh. don't tell, everyone assumes i made them. That is until my kids immediately spill the beans and say where I got them. ha.
in my entryway.
by the front door.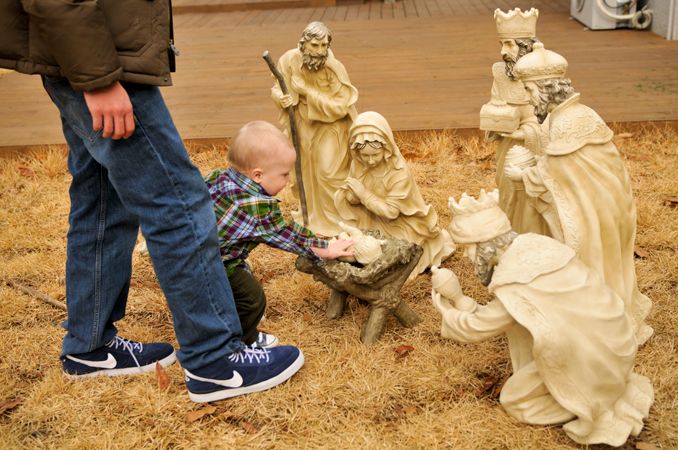 Remember how I told you that I found something at costco that i have been looking for for a long time? Here it is. The coolest outdoor nativity. I love it.
( i am beginning to see my wisdom in not bringing my christmas stuff. An excuse to find new treasures. smile)
Look at my ammon so sweet holding Jesus's hand.
Speaking of Jesus. Every Tuesday night dave and I meet with Jackie to discuss the scriptures in serious depth. I don't understand much since it is french, but I put in my two cents at the end. Jackie is from Camaroon, and is here by herself working so that her children can go to school. She is an amazing woman of incredible strength and faith. In fact she prayed us here to Korea, there is no doubt in my mind. After hearing her story and how she was so struggling here and needing to feel God's presence and how she met the missionaries and joined the church here in Korea. She comes to our english speaking branch but it is very hard for her to understand everything. She wants to go to the temple, but was needing more help in understanding. Because she is not the casual learner. She has an incredible thirst for gospel knowledge. What could be better than a french speaking dave to the rescue. Plus, she has health issues. I have been giving her essential oils to use, and they have seriously helped her. She was having a hard time with asthma especially and the oils have really helped. She thinks I am a miracle worker with my oils, and said to me, "You have to tell everyone about these!" I forget how cool they are sometimes.
Spending time with Jackie reminds me of how easy it is to take for granted all of the many blessings that we enjoy in the United States. To be able to have an education, food, housing, the gospel to be with our children etc. are blessings that we should tuly be grateful for every day. She has to struggle for all of these things. How grateful I am to be an answer to her prayers in some small way. If she is the only reason we came to Korea, it would be worth it.
WE went to my favorite, EVERLAND, one night. It was so fun with all of the lights, decoration, christmas music playing, hot cocoa, parades, fireworks, and of course rollercoasters. oh yah.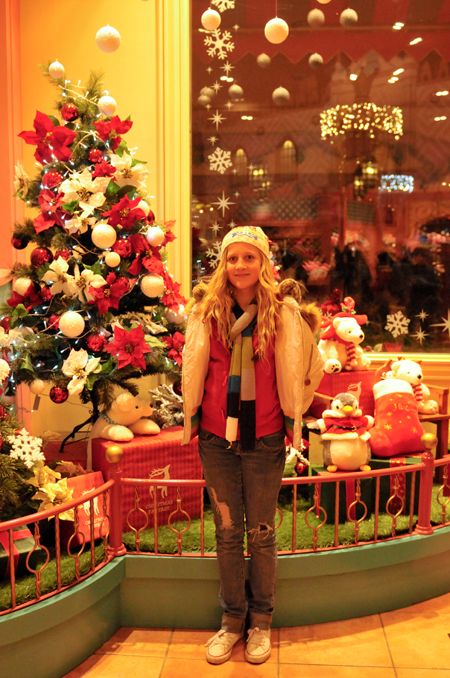 little miss mary, so cute.
is this where all the Caucasians come if they can't get a job at Disneyland? ha ha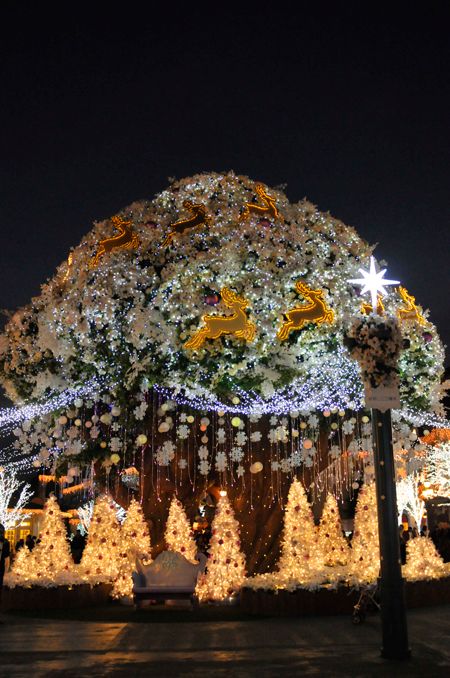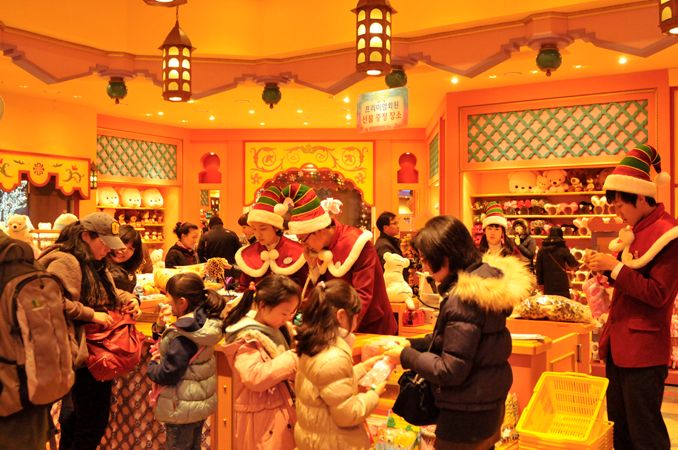 this is what santa's elves look like in Korea. smile.
I hope all of your Christmas fantasies came true. I know mine did. hee hee.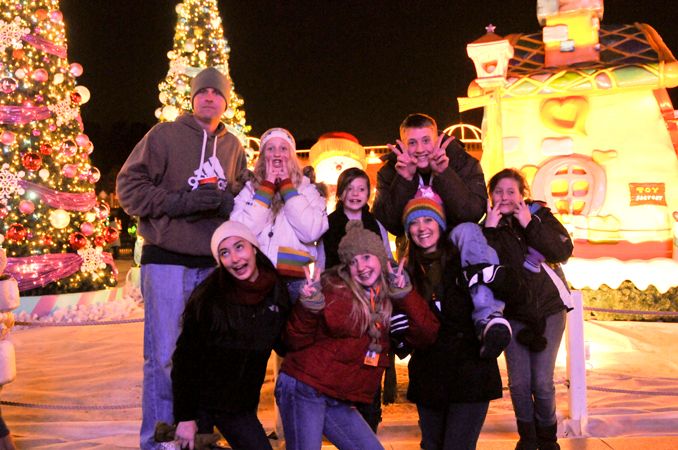 The fam minus ammon, and plus rachel's friend Erin being silly copying some korean poses.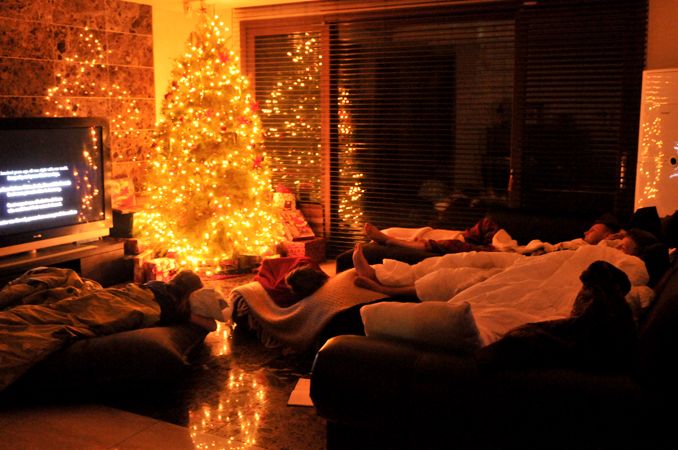 Our traditional sleep by the tree and watching movies night. Look at the bottom half of the tree pretty much completely destroyed by Ammon.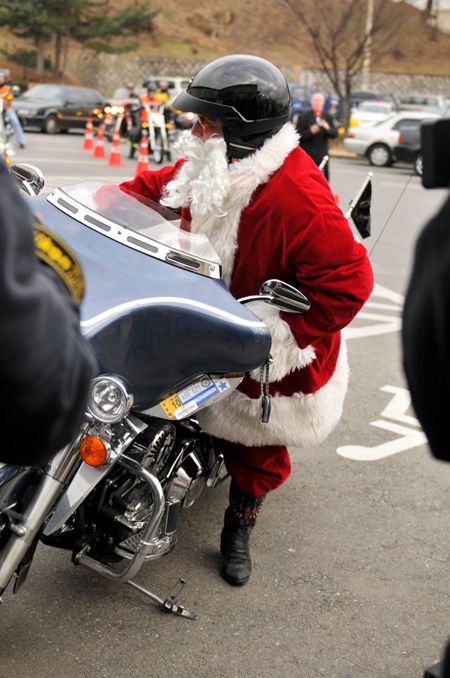 We did have one santa sighting when we were in Seoul at Yongsan army garrison. He was riding a Harley. (I bet he smelled like meat and cheese)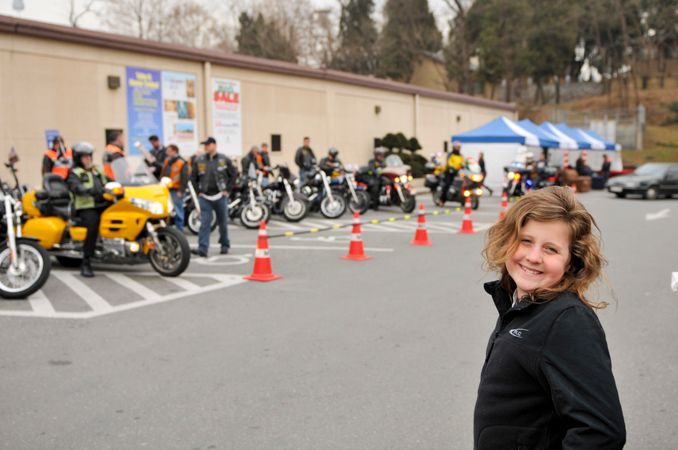 Here are all of his elves. They were smoking cigars. I would think Santa would have taught them better. Leah is always asking me to take her picture by everything. She always wants to send them to her friends in AZ. So here you go Paige and Devon. Leah is alive and well, and hanging out with cigar smoking elves. ha ha.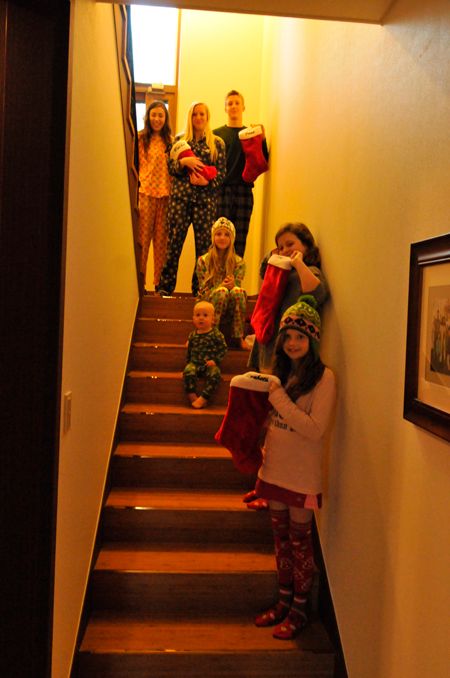 christmas morning finally arrived after a week of endless activities like ice-skating, caroling, gingerbread house making, baking etc. All of which I wished I had pictures of. Especially since I actually made my first real gingerbread house instead of with graham crackers. It was beautiful. The funniest thing we did was for christmas eve, the branch met outside the BX at the food court for dinner. It's tradition. The story goes that one year one of the men from the branch that was here without his family (we have so many, it is hard) had a tradition of going out get tacos with his family on christmas eve. So they surprised him on christmas eve and were all there at the food court when he came to get a taco. It seems weird, but it was so fun. We put all of the tables together and had a huge party. No cooking, no large expense, plus, you are right there next to all of the shopping to take care of last minute needs.
the saddest christmas moment was my dropping my camera on my hard kitchen floor on christmas eve day. Hence blurry not great pictures, or no pictures at all currently. I need to send it in, and I am so sad to be camera less for awhile. I cracked only the lens cover on my one lens, but it dented the side and I can't take it off. Also, the autofocus won't work on any lens.
By the time all the Christmas festivities were done I was exhausted, and not feeling well. It wasn't a good thing. I couldn't even get out of bed christmas morning. It took a really good cup of hot chocolate. I will definitely rethink my activities for next year. Hence, my mantra of "in wisdom and order"
No that isn't me at the top of the stairs. That is Kirra. She is a single girl here teaching english. She lives about a 1/2 drive from my house (1 1/2 hr. by bus, train, and taxi). She teaches in a public school. No one else speaks english in the school, there aren't other young american or english speaking teachers living close by. I can't believe how brave she is. She lives completely alone, and away from everyone. Anyway, Kirra from Idaho Falls also joined us. She may rethink next Christmas too. ha
look at the priceless look of excitement and anticipation on ammon's face.(his pajamas, thrift store. I am sorry to mention it again, but I am obsessed. Half of the kids presents were from there. We're talking cashmere sweaters etc. love it)
Dave digging out presents from behind our now totally dead and prickly christmas tree (it came down that night).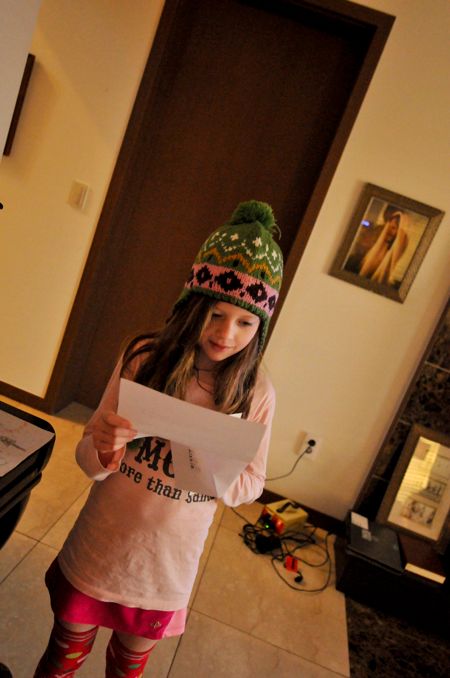 Lizzie reading her letter from santa answering all her questions for him.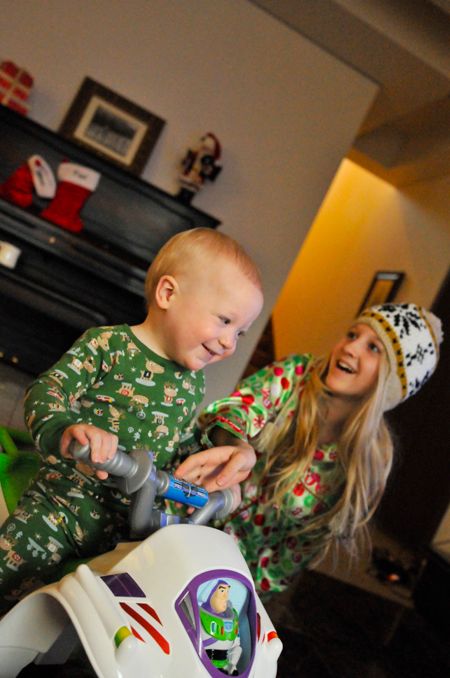 happy faces.
nothing better than the hugs and love given that day for gifts received not just from christmas but all year long.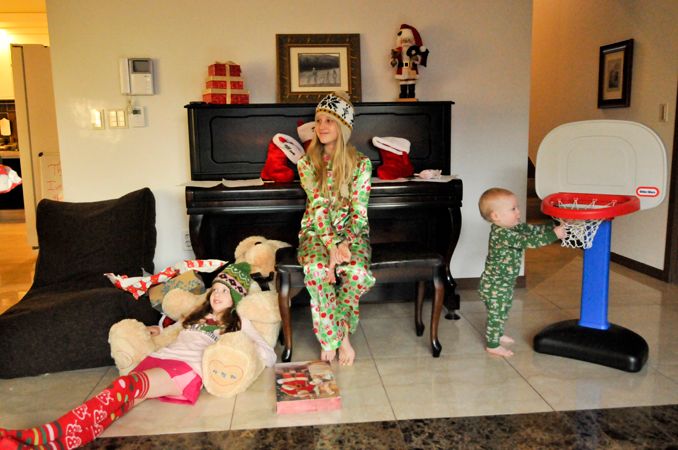 watching other people open their gifts is just as fun as opening your own.
Well, the holidays are over. I really missed my mom a lot this christmas. Being here with the snow and pine trees around my house reminded me of tahoe and so many memories. It brings me comfort to know that I am to my children what my mom is to me; comfort, unconditional love, fun to talk to and do things with, a counselor, teacher, friend, and the list goes on and on. I love thinking that my children love me the way that I love my mom, and that they will have a warm feeling in their heart when the see or hear something that reminds them of me
(like my wood nutcracker santa. ha ha). So, whenever I am sad, I try to shift my focus to the loving mom/child relationships that i have. It works every time.
and yes, my sisters, i wish every day that i could be at each of your houses hanging out and doing fun stuff. I can't wait to be together this summer. Although, our kids and husbands always get mad when we get together so it isn't as fun. (i don't know why. ha ha. is it because they are ignored?). I would say a sister's trip but emotions and hormones tend to run high on those. My biggest wish would be to get on a plane and fly from house to house. That would be so awesome and so fun, but unfortunately so expensive. Duh, why didn't i do that for my 40th?!!!!