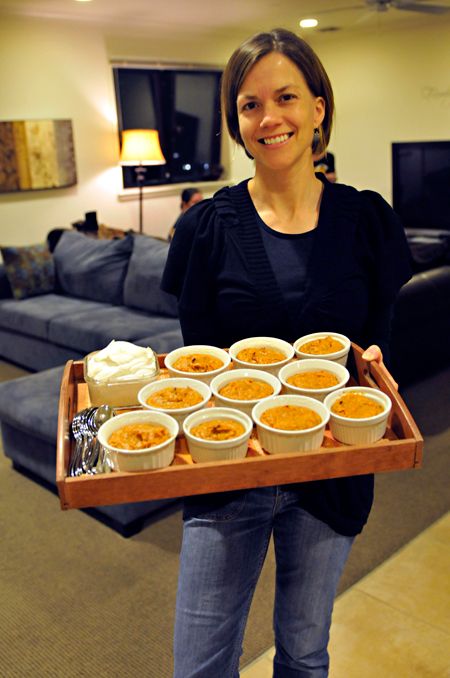 Kim brought this to our book club last week.
It was one of the most divine things I have ever eaten.
I am definitely making them for Thanksgiving.
Which means, I am making them today!
We are celebrating Thanksgiving a couple of days early because
we leave tomorrow for
Jeju i
sland with a bunch of families
for the holiday. Jeju is like Korea's hawaii.
A big honeymoon spot. It is only like a 1/2 hour flight
away. Can't wait!
Enjoy!
PS-recipe says to put in one dish, but it is so much better in the ramekins because
you get more of that crispy carmelized edge. yum.