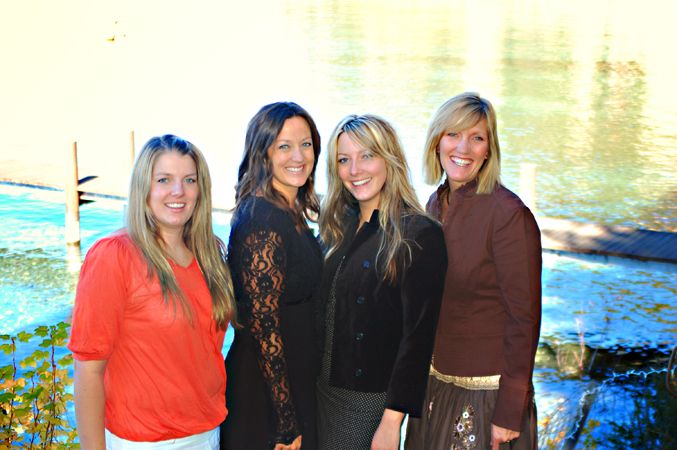 Here are the Reneer women. My sisters and I, at my brother's wedding almost 3 years ago. Whenever I see this picture I always think of the show "designing women." We all are strong personalities (to say the least) with creative gifts to offer. I think we would be a great reality show. Move aside Kardashians, Tori and Dean, New Jersey housewives (all shows kelly made me watch at her house this summer). They are trashy wasteful tv (and so so good when you need a good laugh.) I am pretty sure we could beat their drama (without using foul language of course. Well, maybe Gloria and Grant would slip. ha). We would all have to live by each other of course. Kelly with her cooking,crafting,blogging etc., gloria designing homes and decorating them, me photographing, and nicole running a hair, make-up and skin (you know botox etc.) establishment. Our husbands would spice things up too. Not to mention the 12 kids between us. My brother Brett wouldn't be able to resist dropping by while we were filming to be on the show telling big stories. ha ha. Do you think KBYU would pick us up? ha.
I love my sisters. They are all so incredibly talented, smart, funny, spiritual, beautiful, and a little mentally ill (ok a lot if not taking their medication. ha ha). I wish we all did live closer to each other. The truth is, that if we did, I think there would be some table flipping eventually. ha ha.
I love you KElly, Nicole, and Gloria!!! I miss you and your vibrant personalities. Thank you for all that you do for me. We certainly aren't perfect and we love to fight it out sometimes, but Reneer's stick together. We understand our kind of crazy.
Now if only mom were alive. She would really make the show.