The fall in Korea is one of the most beautiful times of the year, and I have been looking forward to it for a long time to do all of the things that I didn't get to last fall. Number one on the list was a family trip to Mt. Seorak. It is picturesque to say the least. We went on a foggy rainy weekend and it was perfect. We kept imagining that we were at Hogwarts or in a Lord of the Rings movie. So, this is a huge post. That seems to be my style lately to not post very often and then it is ginormous. At least I didn't put all 1000 pictures I took on. ha ha.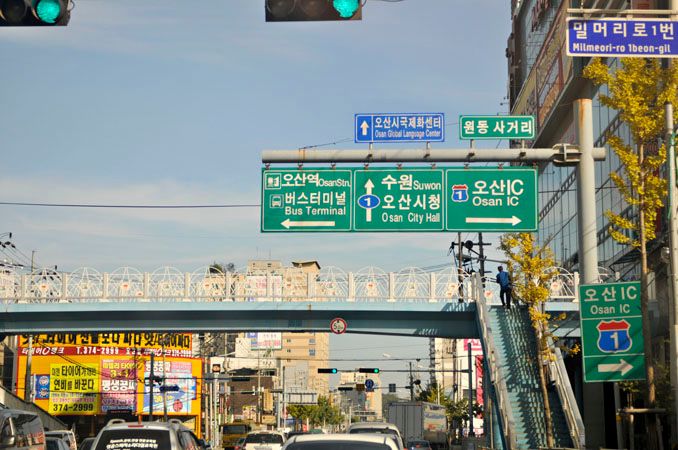 Let's start at the beginning. Leaving town, and the signs that we always see as we make our way to the 1.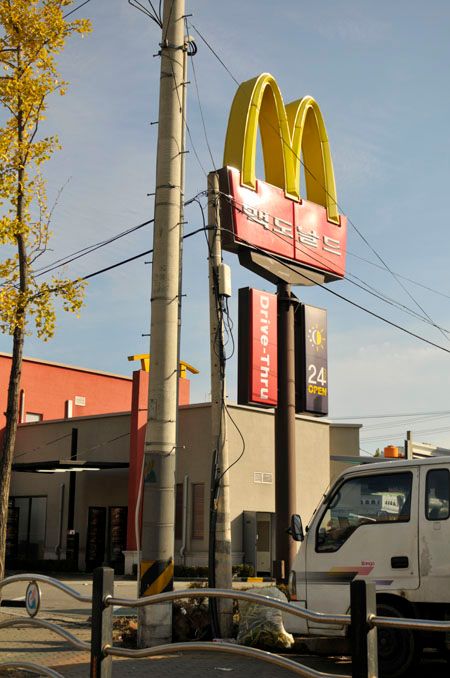 This is the only drive thru restaurant that I have ever seen in Korea. We tried it once.
It wasn't very speedy, but I doubt they were used to an Ives' family size order. ha.
Getting on the 1 toll road. the tolls are pretty reasonable, unlike Japan. We went 4 hours and it was only about $10. It Japan it probably would have been $300 at least. Which is why we have enjoyed traveling here so much. That and everything is also in English and having a GPS is amazing! We plug in coordinates and we are off without a map or a worry. Of course we have Jihyun on speed dial if we get into trouble. LOVE YOU JIHYUN. (she is my personal travel agent).
OK, I have been wanting forever to get pictures of the traffic mannequins that they have
here. They totally freaked me out when I first got here. I finally had my camera
ready to go on this drive, determined to finally get a picture of one. I
scored! There were a ton of them. Maybe I will start a collection. See how many pictures
I can get of different interesting ones.
this guy looks like he has had a hard day. I love how they put goggles on them.
Need to protect their eyes you know.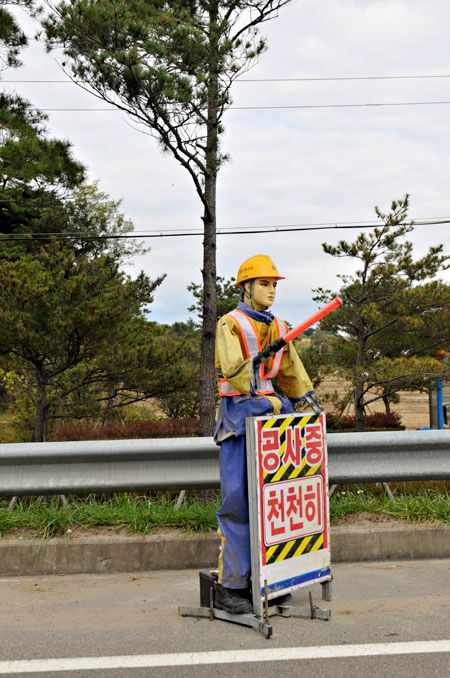 they are even scarier to see these at night. I hope I never hit one. ha.
While I am busy taking pictures of traffic dummies, this is what everyone else was doing.
See the can Rebecca is drinking. That is the size of all the cans here. They love their skinny tall drinks. and that is gatorade in a can rebecca is drinking. Jacob's favorite.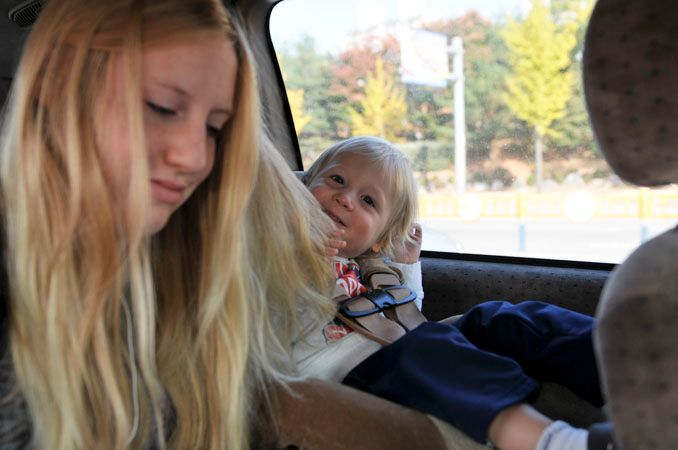 Ammon playing with Rachel's hair.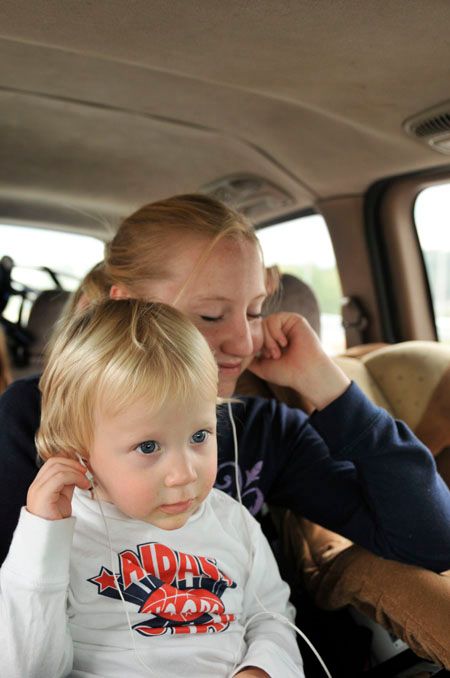 I love this one. Listening to some tunes together at the rest stop.
and by the way the rest stops here are amazing, and super fun to stop at.
They have tons of restaurants, shops, and my favorite....huge nice bathrooms. love them.
As we drove into the national park, Ammon kept pointing and saying Mountain, Mountain.
Mt. Seorak is the third tallest mt. in Korea at 5600 ft.
Arriving at our hotel. The Mt. Seoraksan Tourist Hotel. It was right inside the national park, and you could just walk out the door and straight to all of the hikes.
Do you like the wheelchair ramp. yikes.
After we unloaded we headed into the park with our cooler for some lunch.
It was like we were one of the tourist attractions. I was standing with my plate of food, and an
older korean woman comes up and looks really close to see what I was eating. So funny.
Just a sandwich and chips. No peanut covered squid. sorry.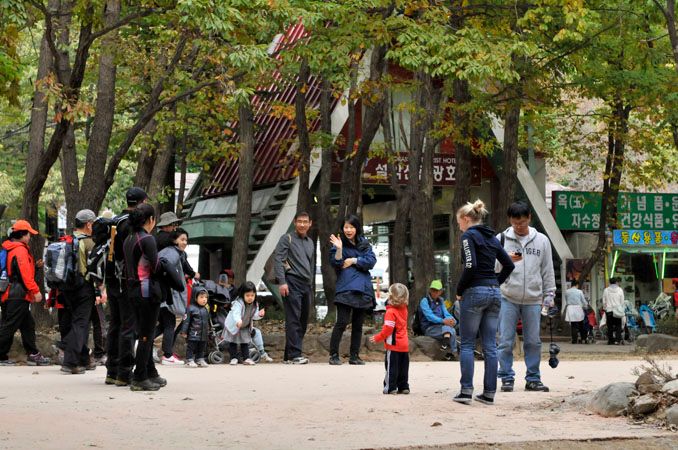 crowds tend to gather around ammon.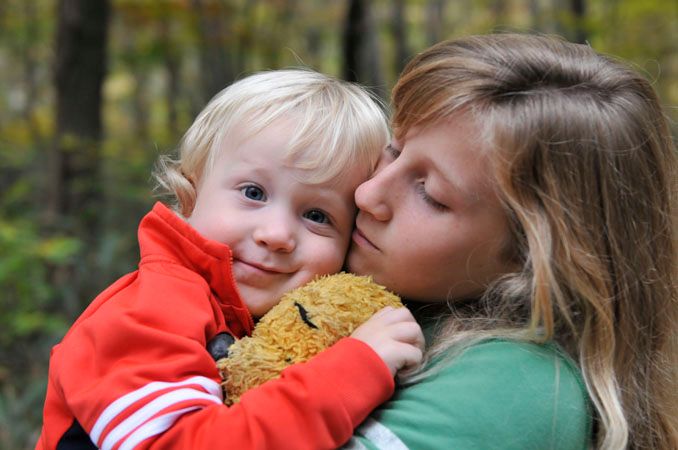 He is pretty cute.
especially with his pooh bear, and Mary.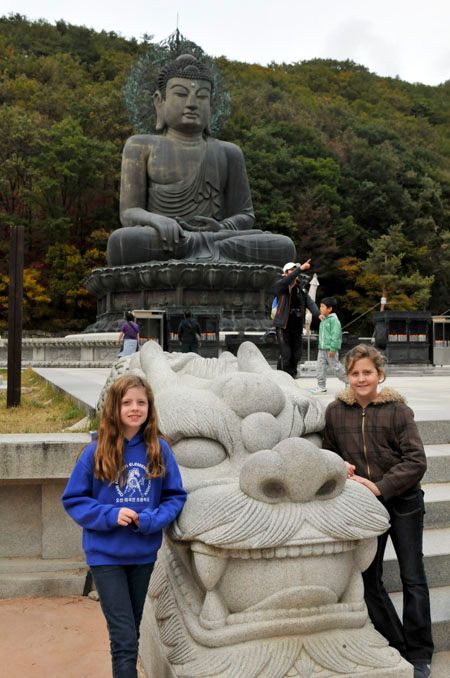 After lunch, off to hike. Of course there is always a big buddha to see.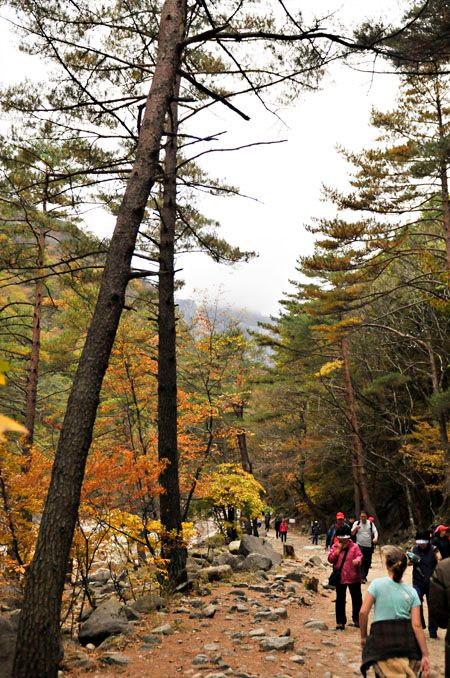 It was so beautiful, it refreshed my soul.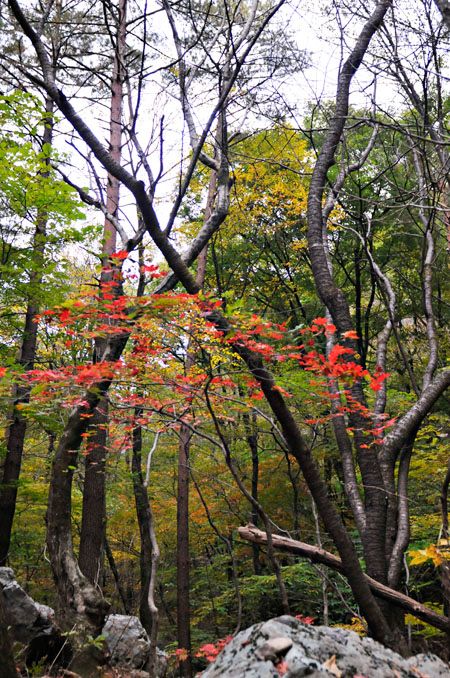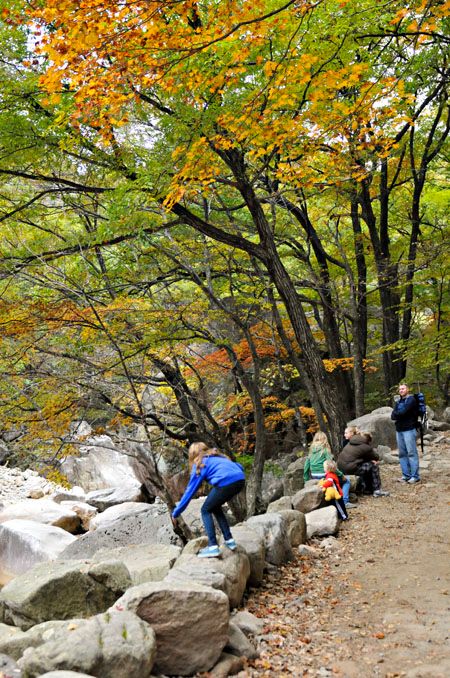 I love all the fun rock formations that people make. I believe they represent prayers.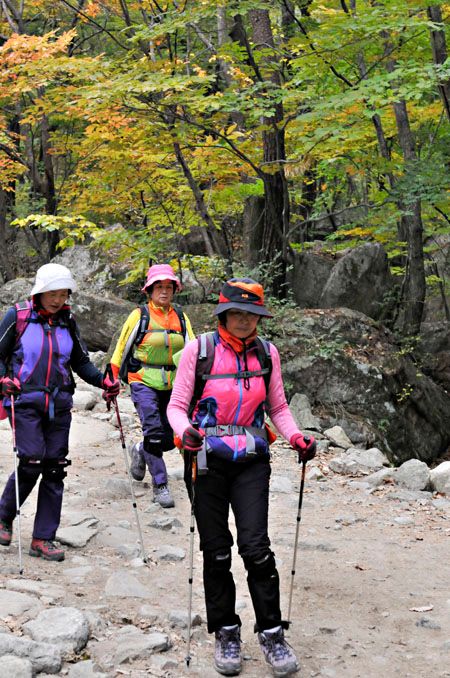 So this is the big deal here to be decked out in these cool hiking outfits,
and have the ski pole looking walking sticks.
I think i need a fun colorful hiking outfit too.
That is why I got ammon the track outfit he is wearing.
Dave is real jealous and keeps mentioning that he wants one in his size.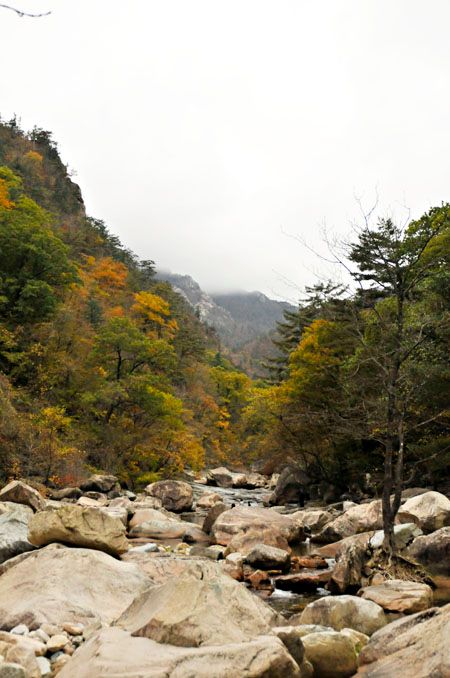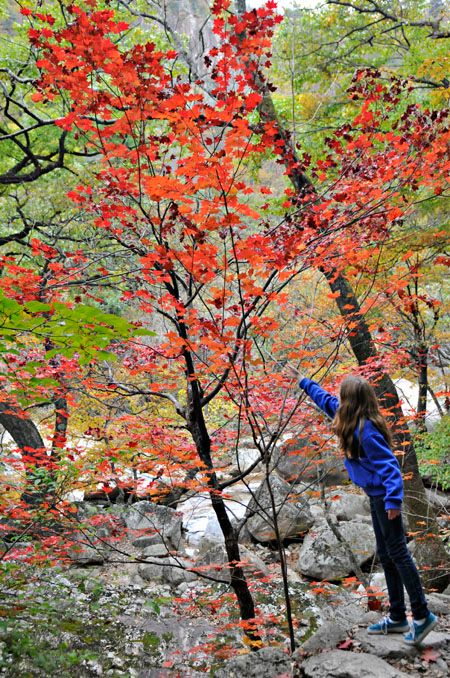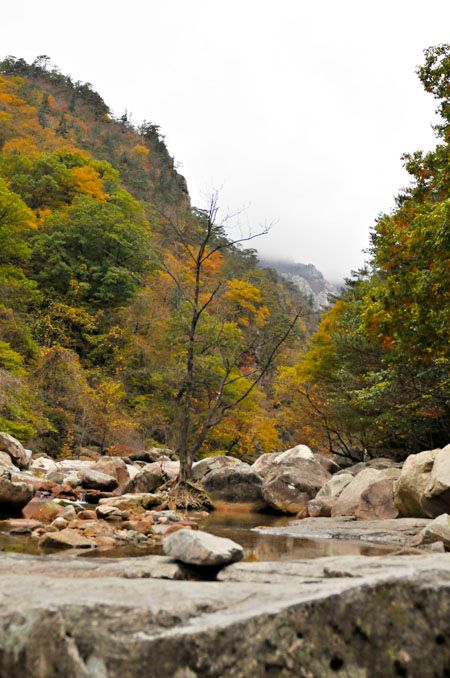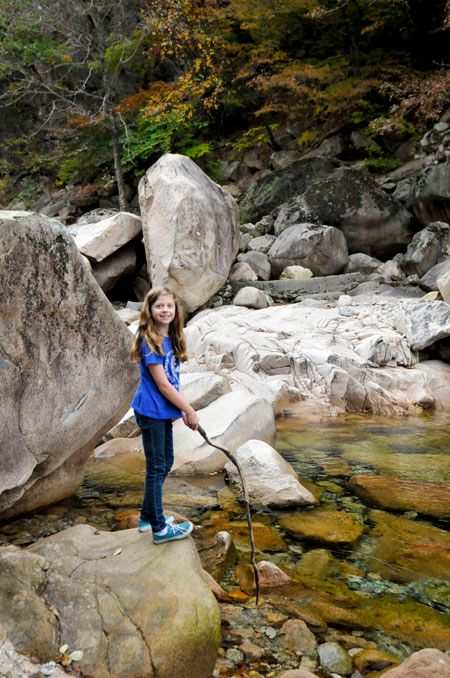 This is lizzie's favorite outfit. She wears her school spirit shirt every Friday.
Apparently, regardless if she goes to school or not that day.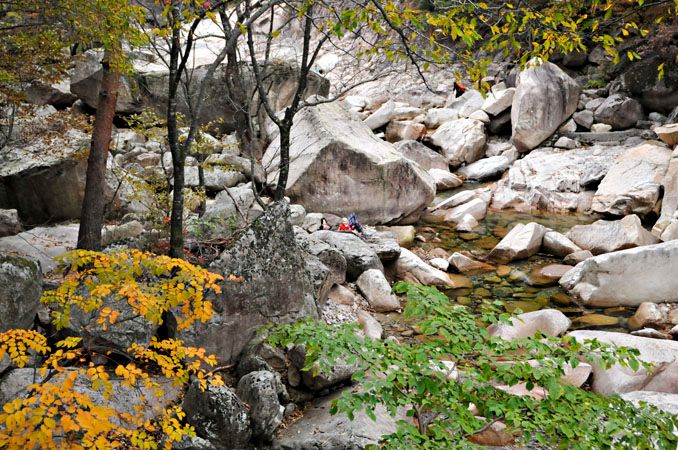 Jacob went ahead of us with Ammon and they found a fun spot to wait for us.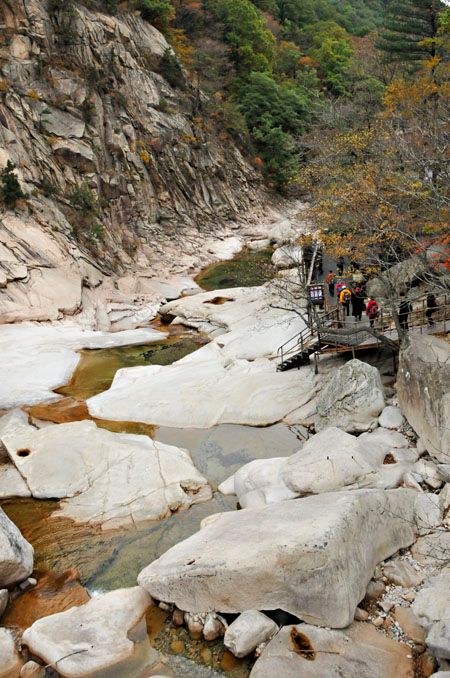 Another great thing about hikes in korea, they actually have pit stops.
Again, cool rest areas with food, shops and bathrooms.
They will be right in the middle of a trail.
And believe me, sometimes you just need a melon bar fast.
These are Rebecca's favorite.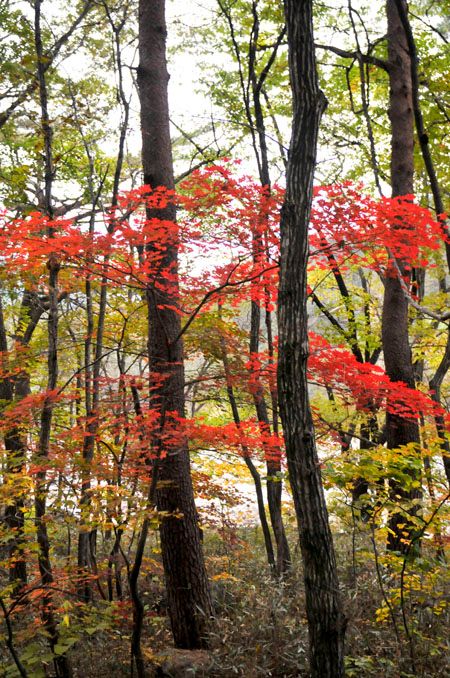 a real tired boy after a day of running and hiking. He was a trooper.
(so was dave. smile)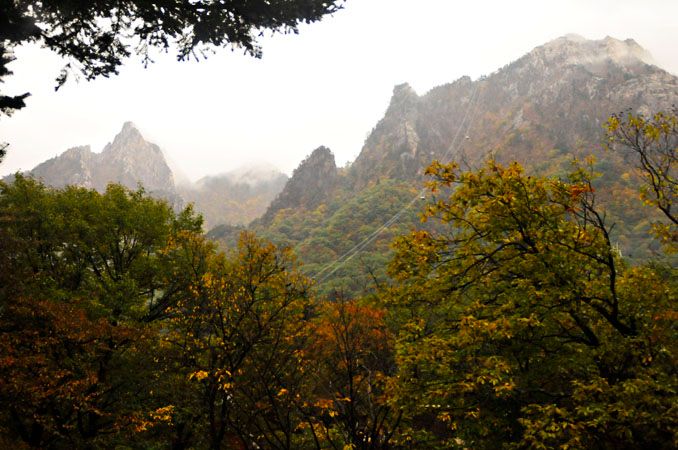 This is the view from my bed in the hotel that I woke up to. Pretty awesome huh?
Rachel and I laid in bed and read all morning. It was heavenly.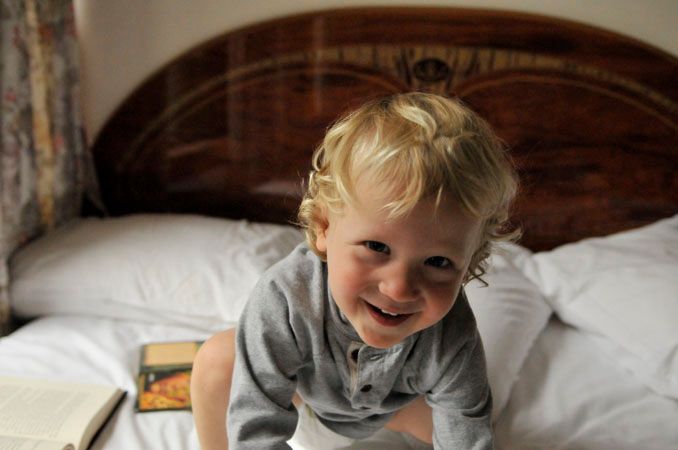 this guy was not a fun bed fellow.
But how could you not forgive this face, and head of curls.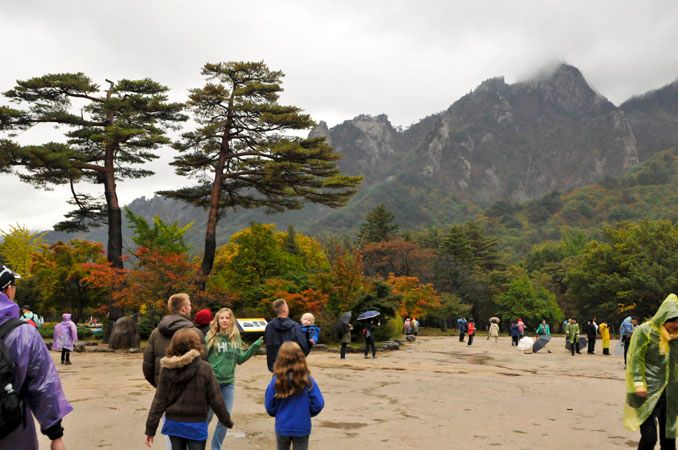 After a cozy morning of reading, eating, we checked out and headed over to the tram that takes you up to the top of Mt. Seorak. It had been raining all morning and stopped just long enough for us to go up and back. Perfect.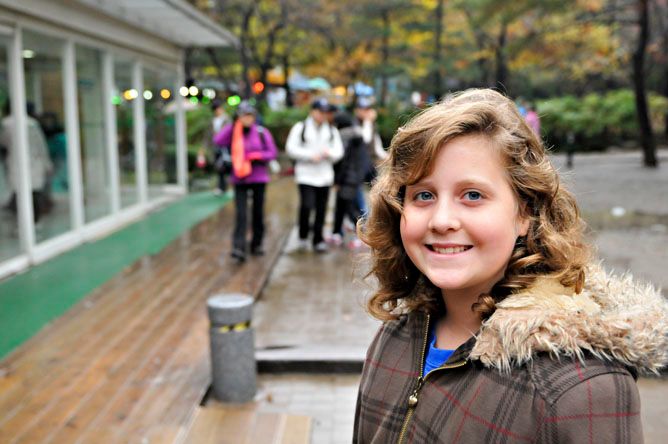 I love that I caught this. Rebecca being all cozy hanging with Jacob.
I am sure she was charming him into giving her a bite of his snickers he just bought.
He shouldn't have relented. She took advantage of the situation. smile.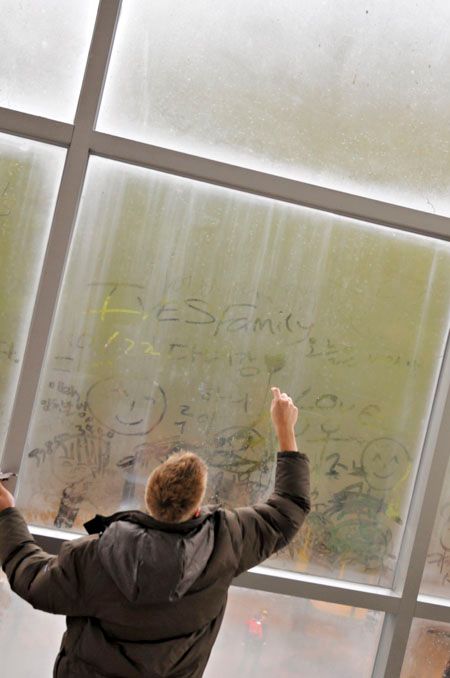 Leah wrote her name in Korean.
This was a hot item. corn on the cob.
I opted for hot chocolate and a churro.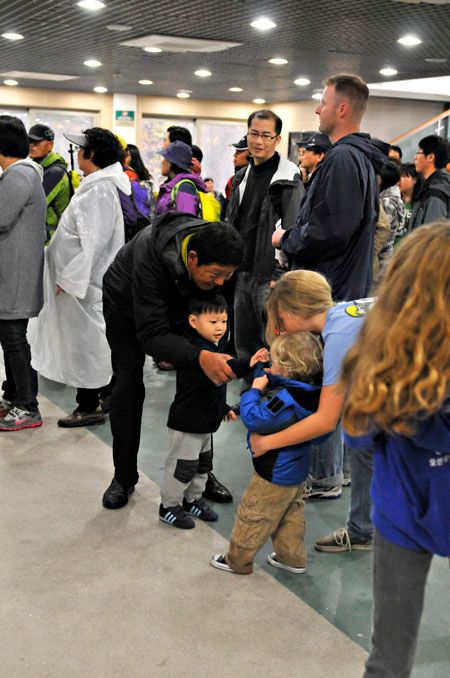 the Koreans always want their children to meet ammon and interact with him.
It is so cute.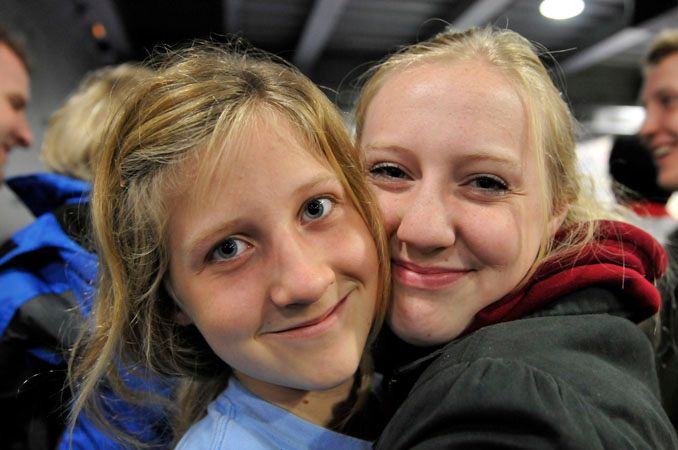 These girls are cute too.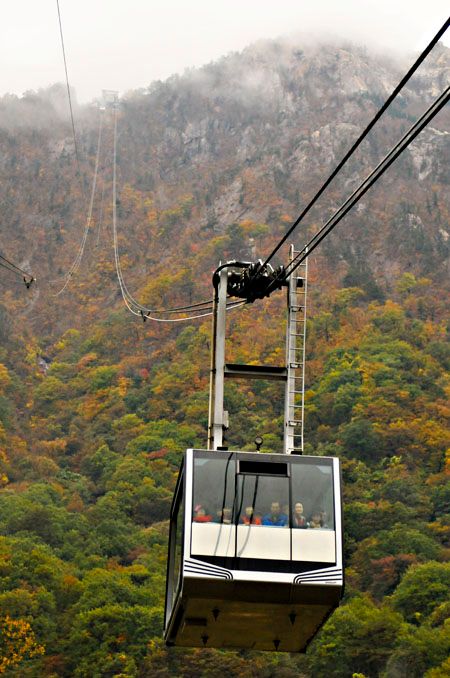 Our turn to get on the tram.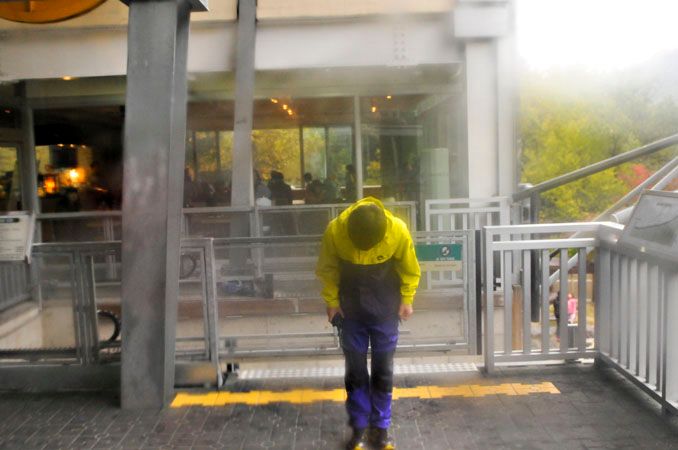 I was a bit worried when the worker bowed to us before the tram left.
It's like a final farewell in case it doesn't make it up or something.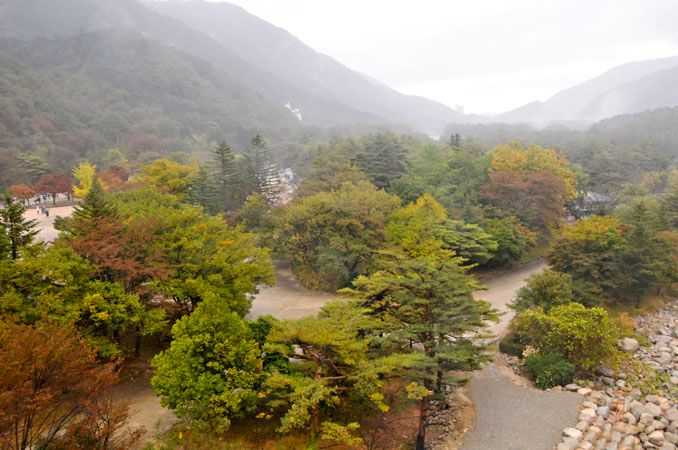 Up we go.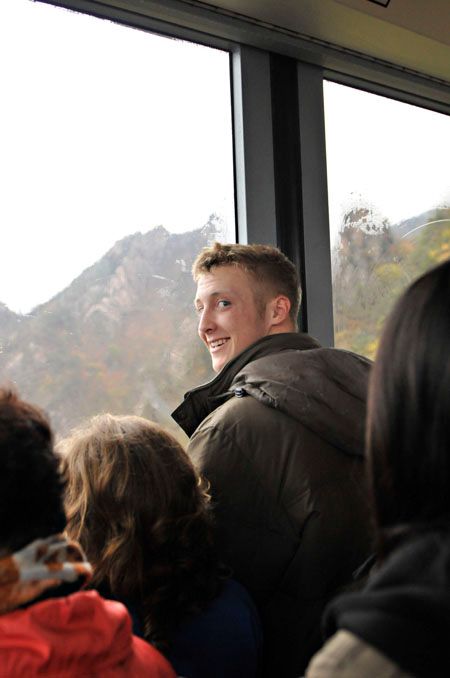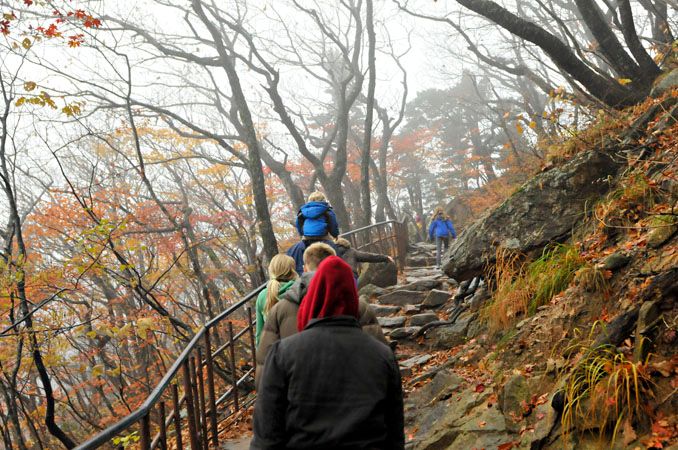 Off the tram we head up the trail to the top of the mountain.
Isn't this incredible?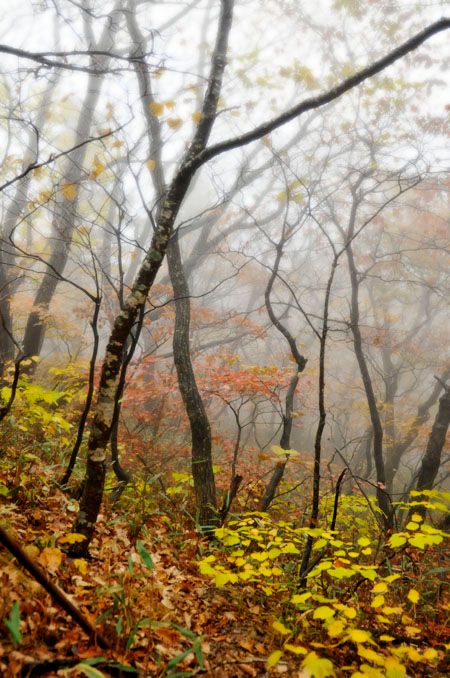 Perfect for the weekend before Halloween. smile.
gorgeous.
You know what I love about Asia. You can still do really cool things like this.
They haven't been outlawed as unsafe.
Look at this, a total cliff with no railings of any kind anywhere. It is so cool.
As long as you don't trip and fall right?
I kept the kids back but I went right up and plopped myself down by the very edge.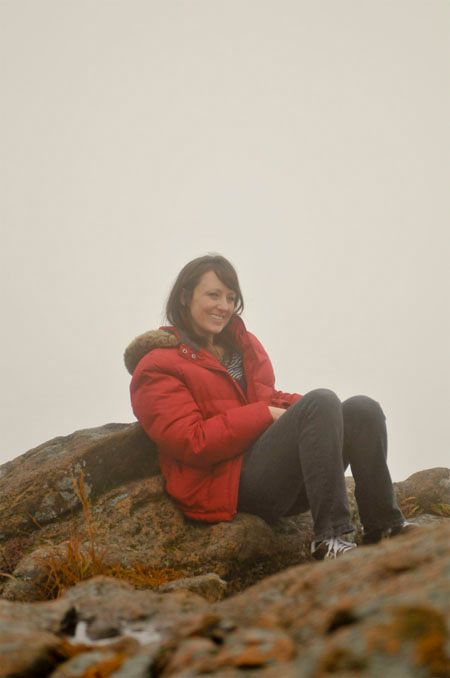 It was so cool! Don't i look happy?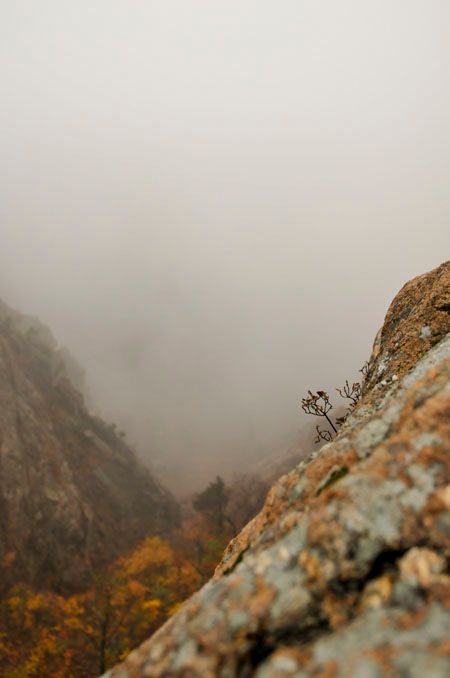 I am sure the view is breathtakingly beautiful on a clear day, but I
couldn't help but love the fog and spookiness of it.
these are pictures that i took from where I was sitting.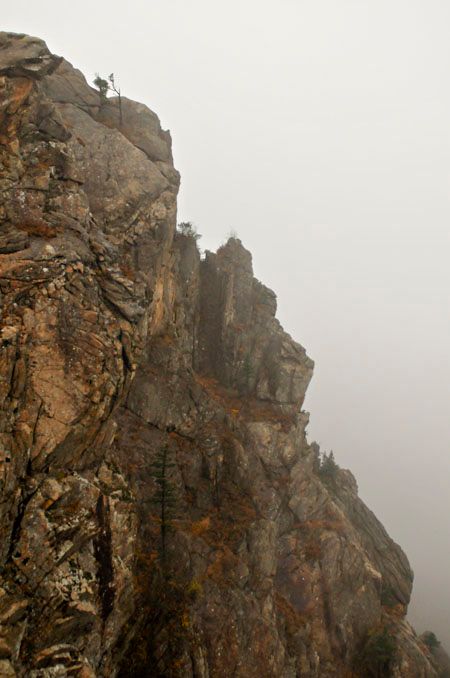 Leah on the other hand was freaking out, and threatening me if I
didn't get away from the edge.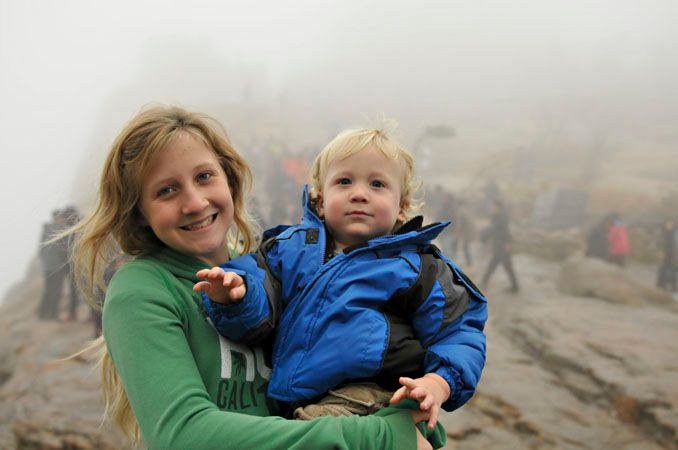 Everyone else loved it!
Especially dave and jacob who hiked all the way to the top (this was on their way down).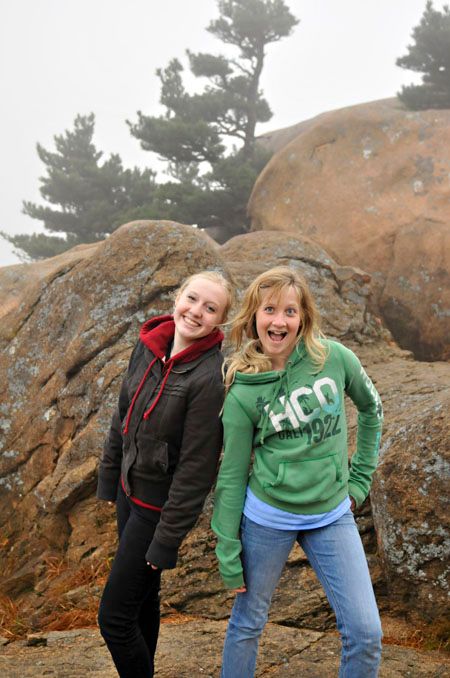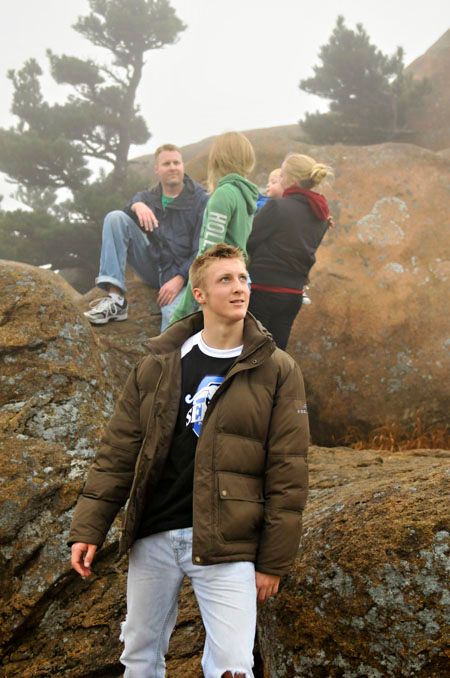 (Jacob thinking, "man that was cool").
Or maybe just casually posing for me. ha ha.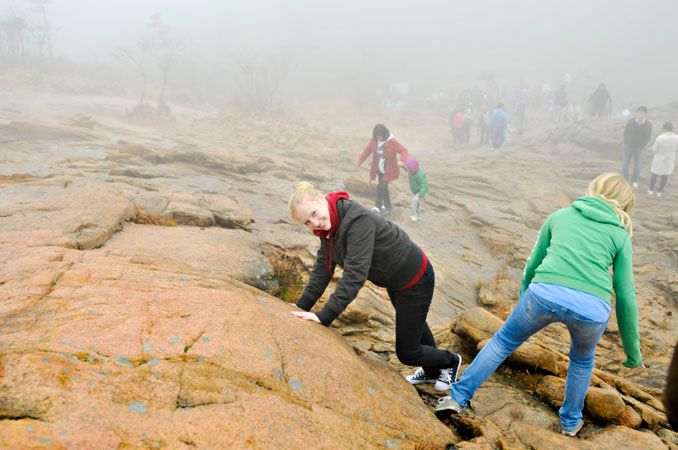 Making our way back down.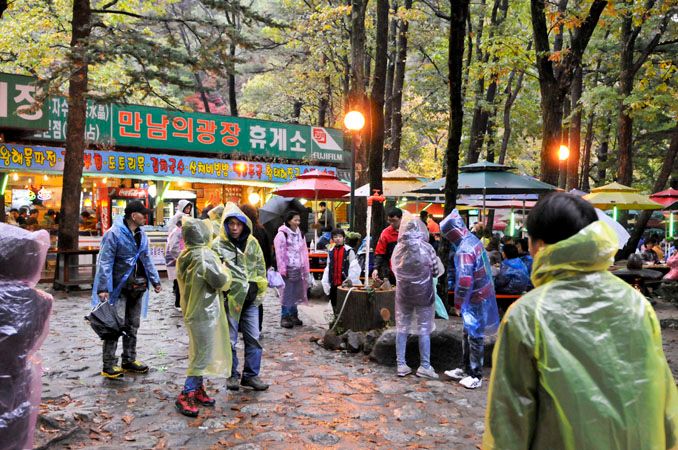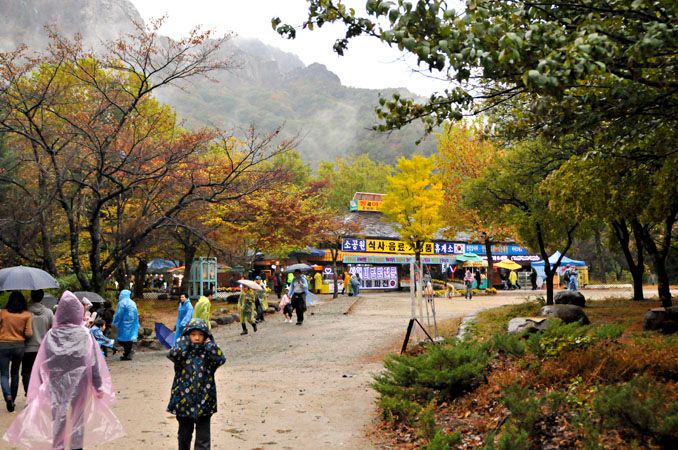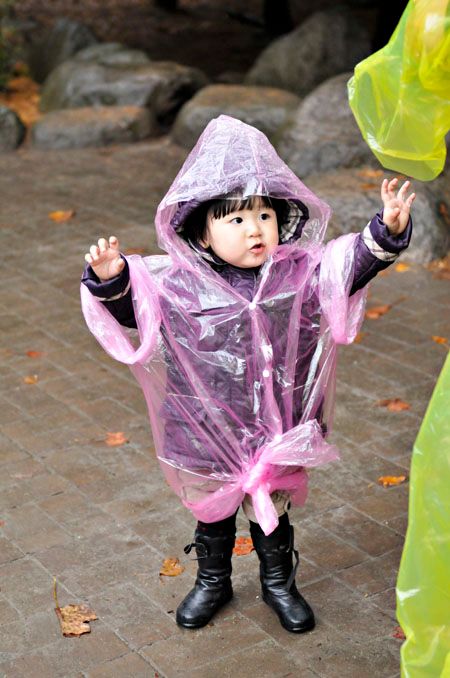 Aren't these little girls to die for cute?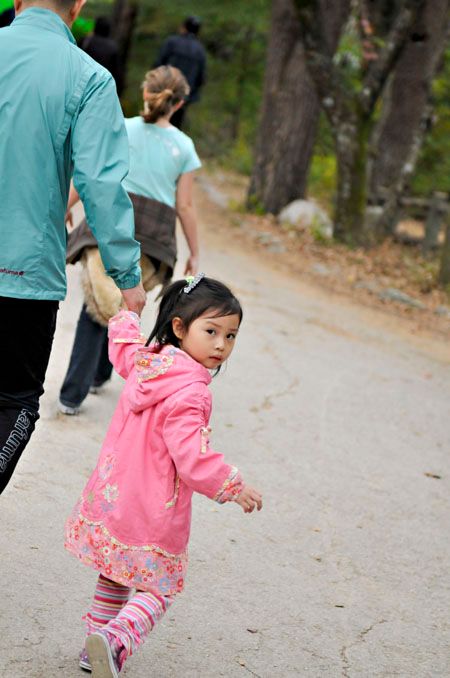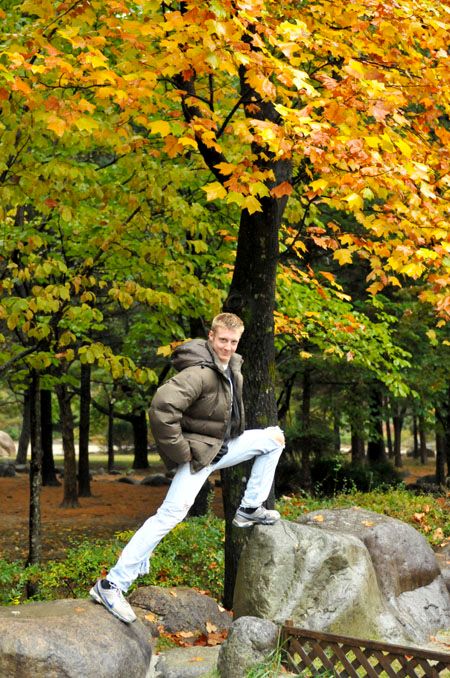 You have no idea how many pictures I have of jacob in this pose.
I think that would be a really funny scrapbook. A collection of him
all over the world doing the Nacho stretchy pants pose.
Jacob is really proud of this shirt that he helped design for the senior class.
It's a jersey with white sleeves. I like it.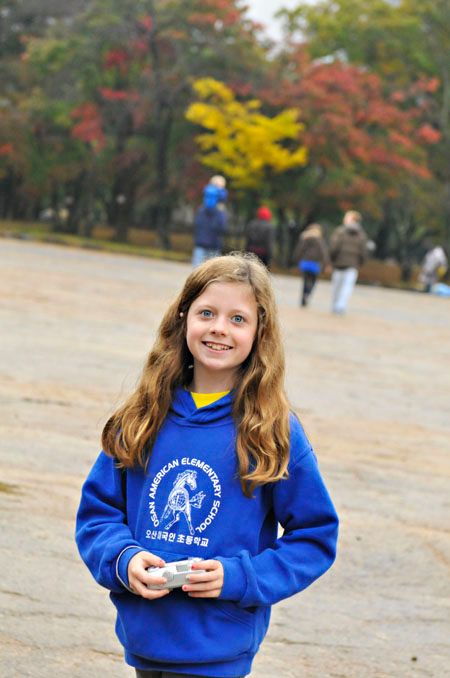 Lizzie's other favorite, a sweatshirt version of her favorite t-shirt. ha.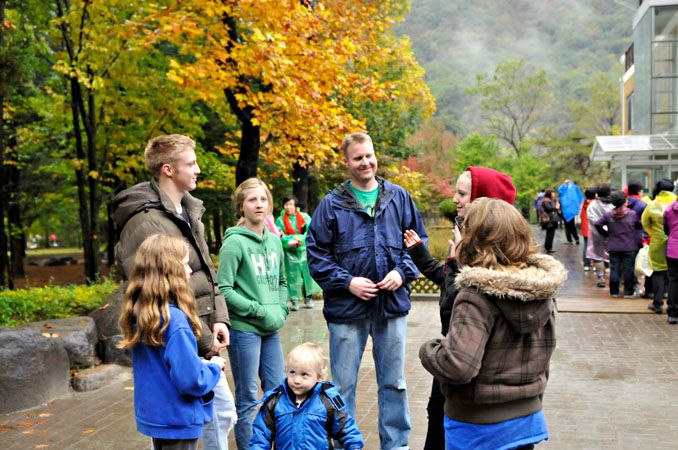 this trip was so wonderful to just be together as a family and chill. We weren't in a hurry. We didn't try to do everything. We just enjoyed being together and the beauty around us.
When i see these pictures it reminds me of some quotes that I read today from our prophet Thomas Monson.
"When we have sampled much and wandered far and have seen how fleeting and sometimes superficial a lot of the world is, our gratitude grows for the privilege of being part of something we can count on-home and family and the loyalty of loved ones. We come to know what it means to be bound together by duty, by respect, by belonging. We learn that nothing can fully take the place of the blessed relationship of family life."
"Give your child a compliment and a hug; say, "I love you" more; always express your thanks.
Never let a problem to be solved become more important than a person to be loved."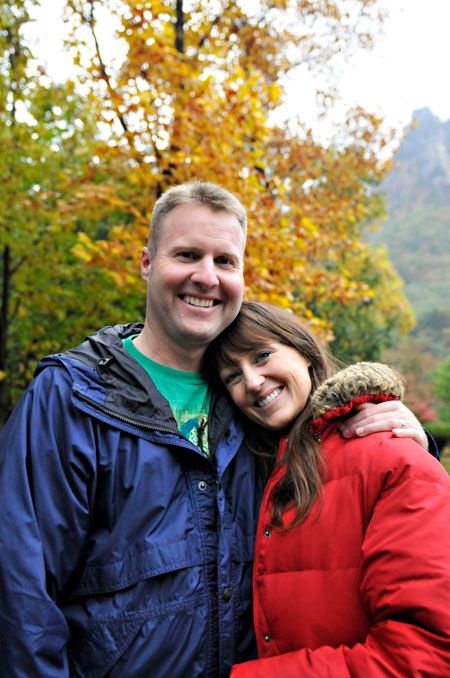 My gratitude and love grows every day for this family of mine.
Thanks you for a wonderful weekend. I love you and
"I'm keeping you forever and for always!"
(my song to my family)
Now it is way to late. Almost three in the morning. See why I don't blog often. man.
Tomorrow is an air show. The A-10s were pretty noisy all day practicing their tricks.
I have a sweet view from my bedroom window of the runway. Front row seats.
The air shows are really spectacular if you have never been to one.
Then at night is the trunk or treat.
I love Halloween!!!!!!