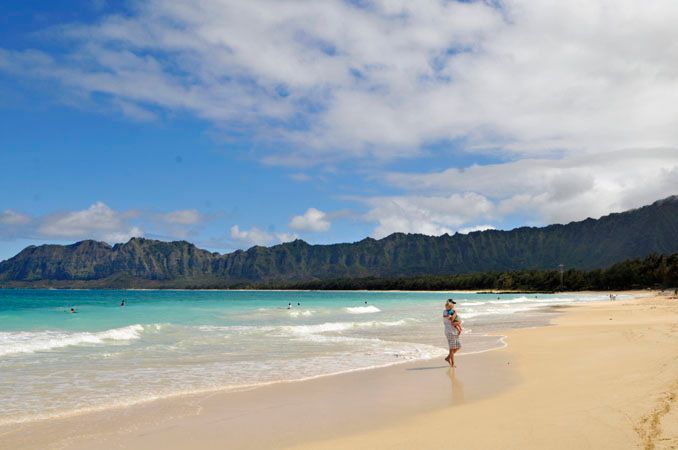 So everyone keeps asking me how hawaii was.
I think this picture says it all.
My favorite beach on Oahu is conveniently on this air force recreational station.
Which means it is only accessible to military members.
There is this huge stretch of gorgeous beach, and great waves,
with barely anyone on it.
They have little 2 bedroom houses right on the beach for rent for cheap.
They have camping too, a driving range, mini golf, tennis courts, basketball,
volleyball, a playground, everything for rent, surf lessons, kayaks etc.
A store, gas station, laundry facilities, subway, snowcone shop,
and another restaurant. Perfect right?
So here's my idea. How about we have a Reneer meet up right
here next summer? Brilliant right?!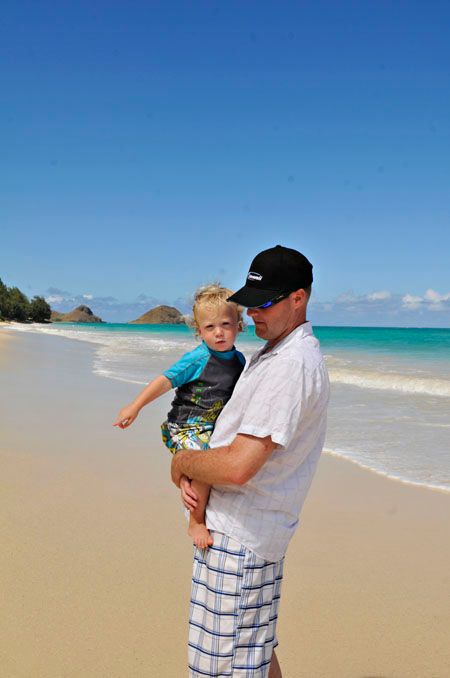 Here's the view looking the other direction on the beach.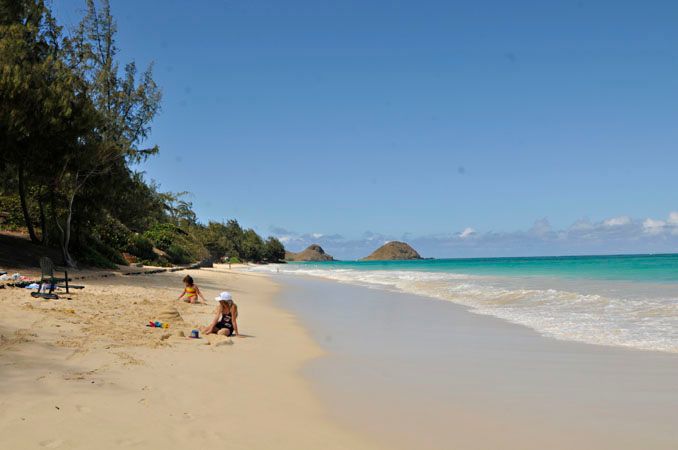 sand castle making is always popular.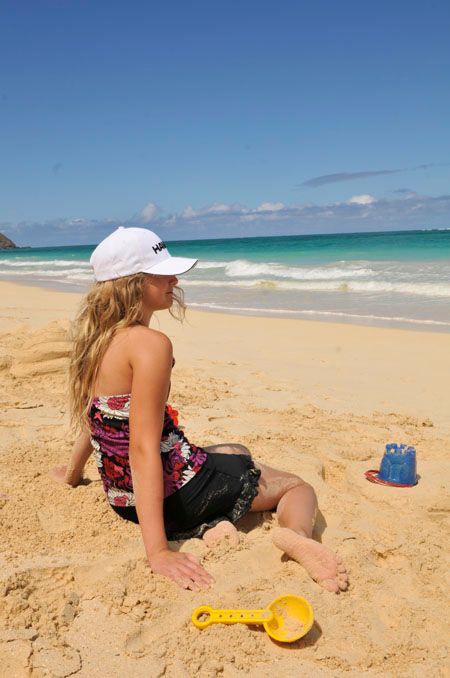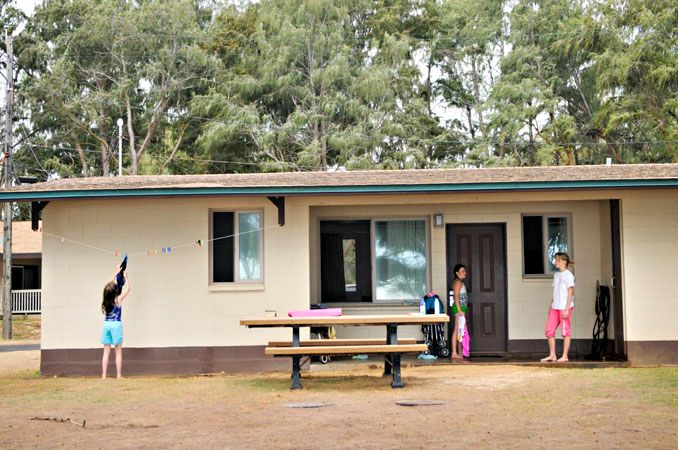 Here is one of the houses, two are connected and we rented two.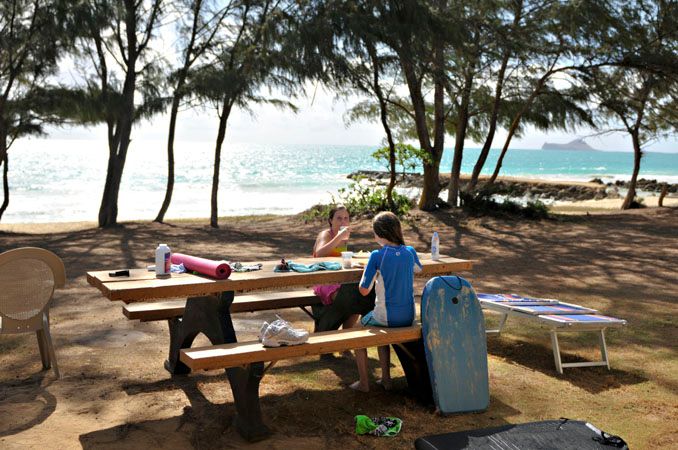 Our breakfast view in the morning.
Look how close you are to the water. Some are even closer.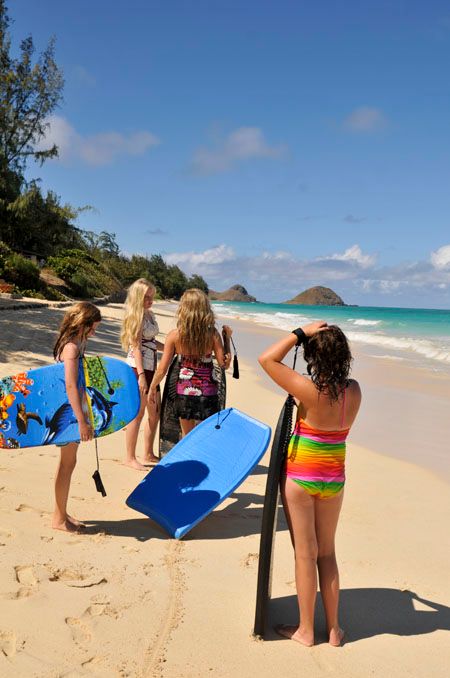 Everyone's favorite is boogie boarding.
It is so awesome to just go out anytime you want day and night.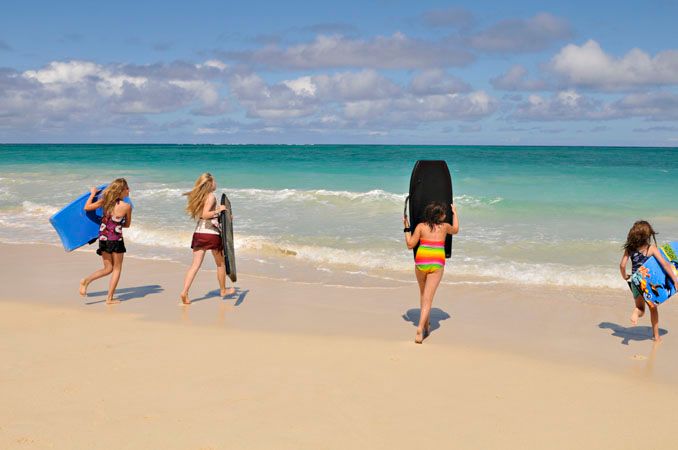 Ammon unfortunately was not feeling well towards the end of the trip. And to be honest I was really struggling half the time to keep it together myself. After 2 months of traveling, I just wanted to be home and recoup. We all were really exhausted but our trip was pretty laid back, and we didn't try to do a million things.
Another benefit of staying at a military facility is seeing marines train further
down the beach. very cool.
Of course, those weren't the only big guns on the beach.
(ha ha)
We die over this picture because the way it is angled Jacob looks
so huge and rachel small.
(I mean Jacob really is just huge. smile)
Oh to be 17 again.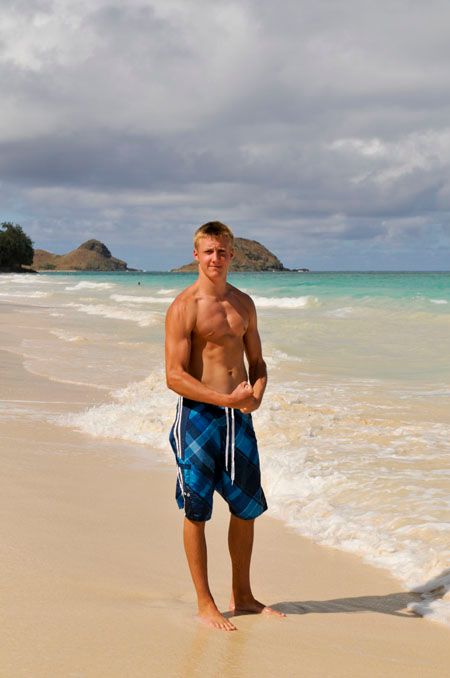 Jacob has been working really hard this summer to get bigger.
I so remember my brothers at this age.
In fact, my brother kenny (who is almost 40) is still telling my kids
they can pay him to feel his muscles.
Oh, the hours of spotting my brother Brett while he bench pressed
in the garage, and him telling me he has bigger boobs than me.
Oh, boys.
They had a lei making class that the girls enjoyed.
They also offer hula lessons.
I have a picture of dave that looks exactly like this.
I'll find it and post it. Crazy.
and below would be what i would look like. ha.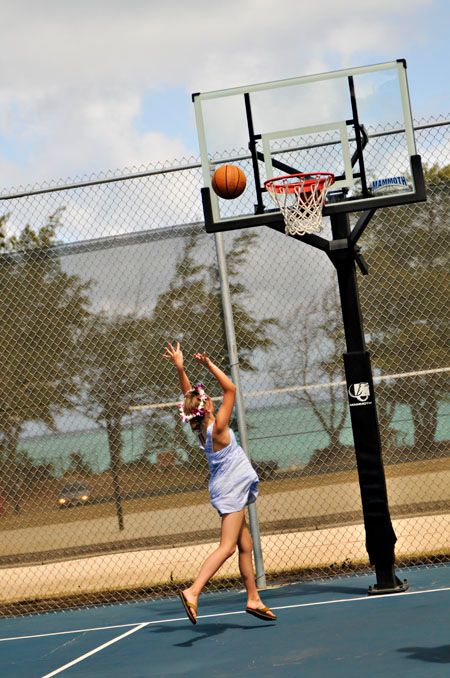 Hangin out on Waikiki beach walking around and waiting to go to beni hana.
again, ammon crying. he had a rough week.
Happy 17th birthday Jacob.
Dave also took him to swim with the sharks for his birthday.
My favorite was walking out early one morning and there was lizzie already out there
boogie boarding.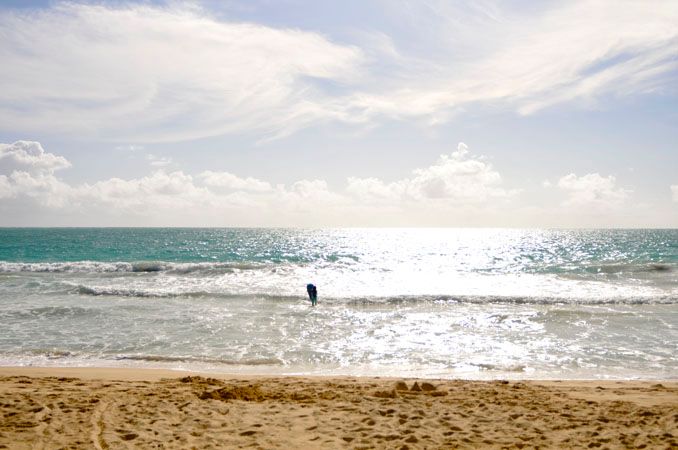 I loved to do yoga on the beach every morning.
That isn't me out on the jetty, but I would go out there and read when
no more sun was on the beach in the late afternoon.
but mostly, i would just set myself up on the beach.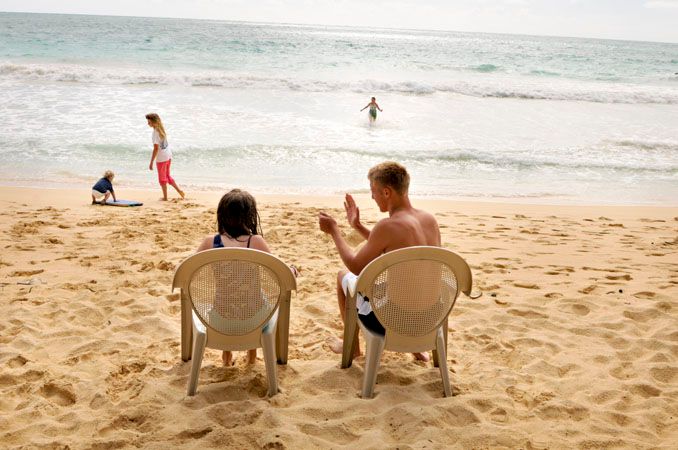 Jacob giving Lizzie some boogie boarding advice.
it worked.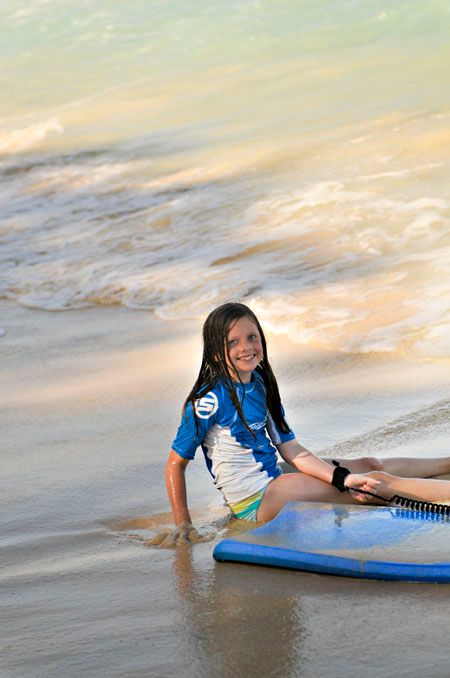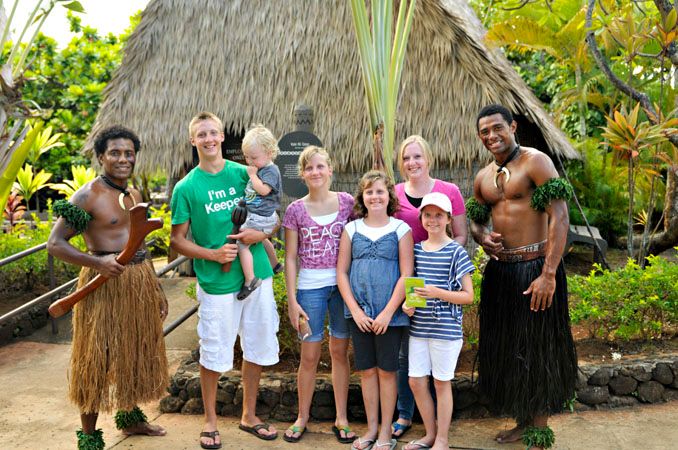 the kids insisted that we go to the Polynesian cultural center.
They loved it so much last time we went to Hawaii.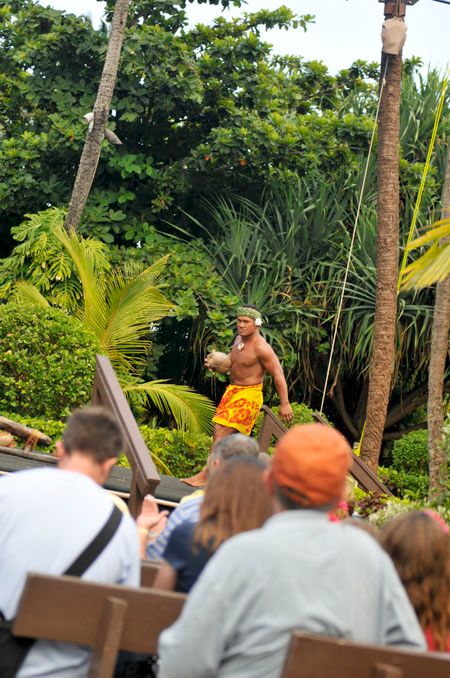 Our favorite guy was still there in the village of Samoa.
He is so dang funny.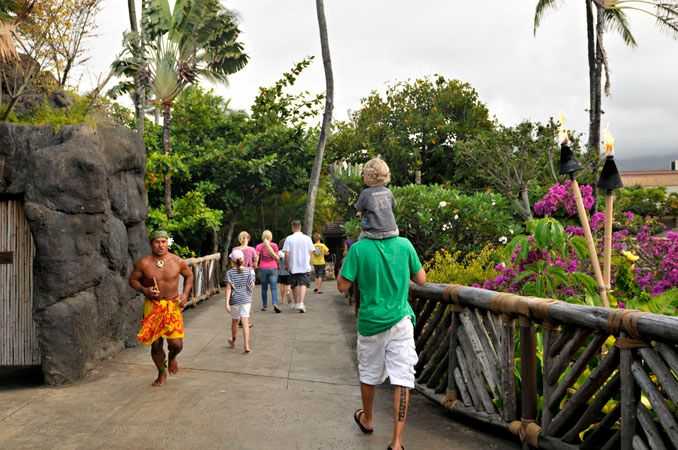 Here he is later running around.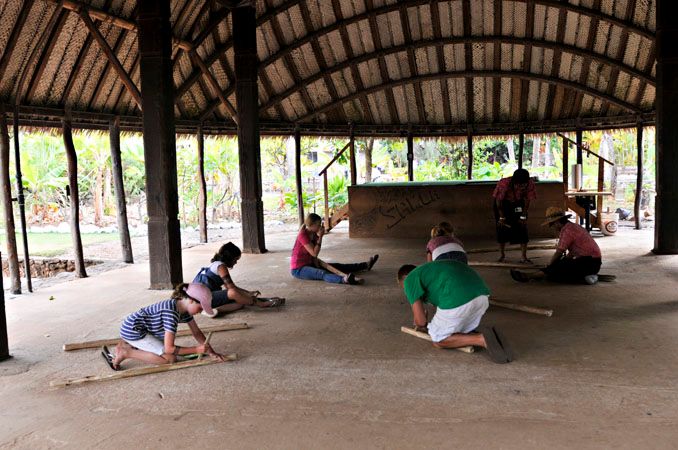 trying to make fire.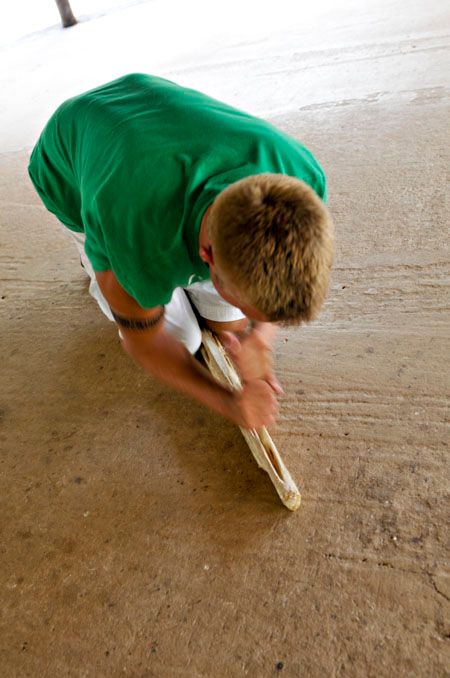 New Zealand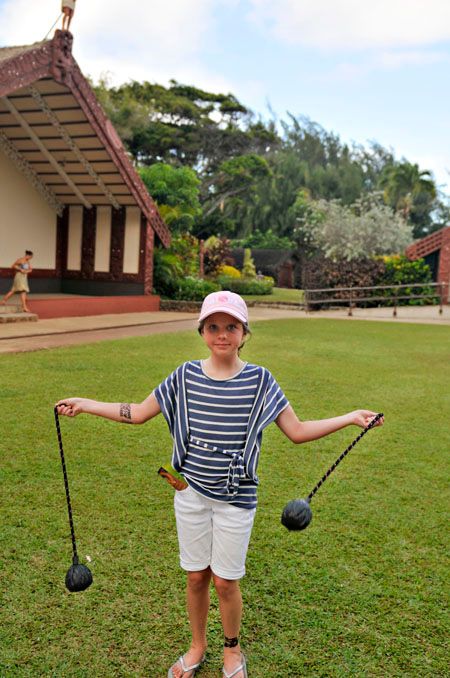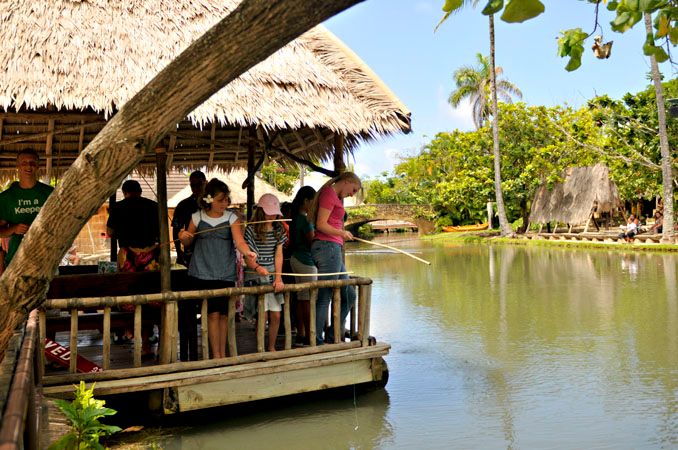 fishing in Tahiti.
Tonga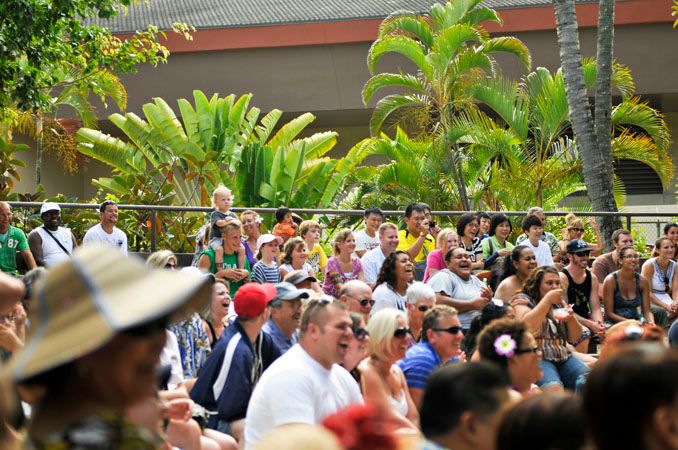 this one is really funny too.
Can you find the Ives?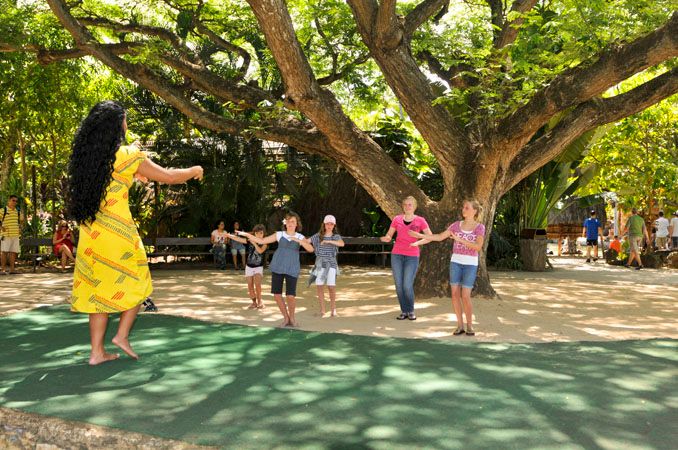 the hula in Hawaii.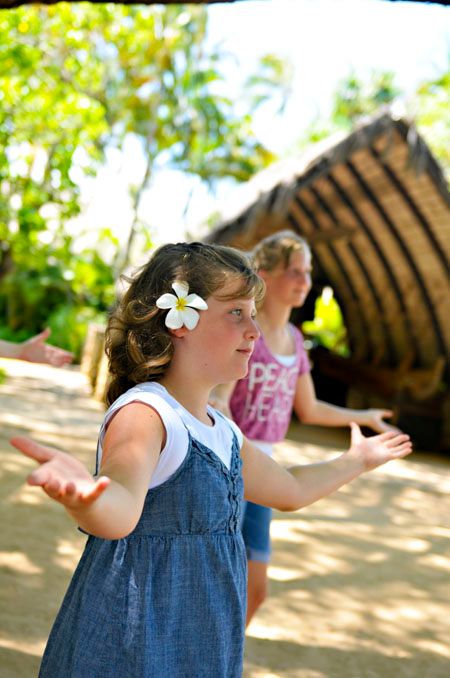 tattoos in Fiji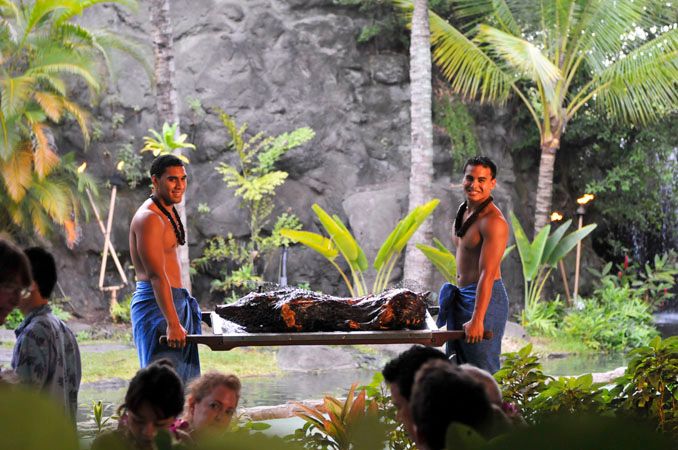 what's for dinner.
They had a new night show called HA. It was really good.
So add the polynesian cultural center to the reunion agenda.
the kids will love it.
My favorite was the discovery of the kanak burger
at Teddy's bigger burger.
There is a really cute town called Kailua that is close to
Bellow AFB where we were staying.
Has fun little shops and good restaurants.
Of course, I couldn't try them all because I became obsessesed with .........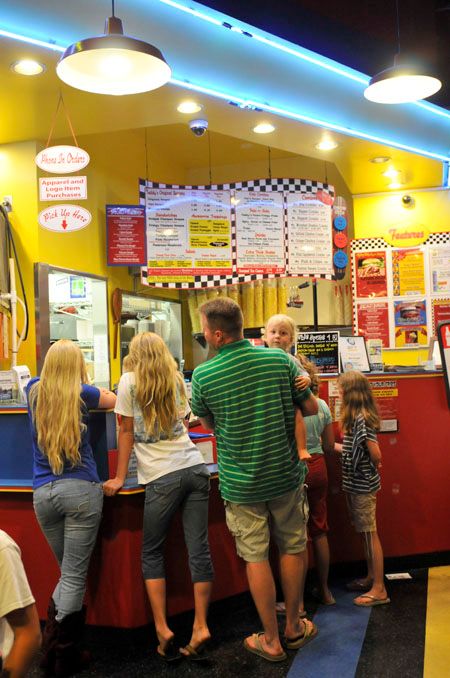 wait for it......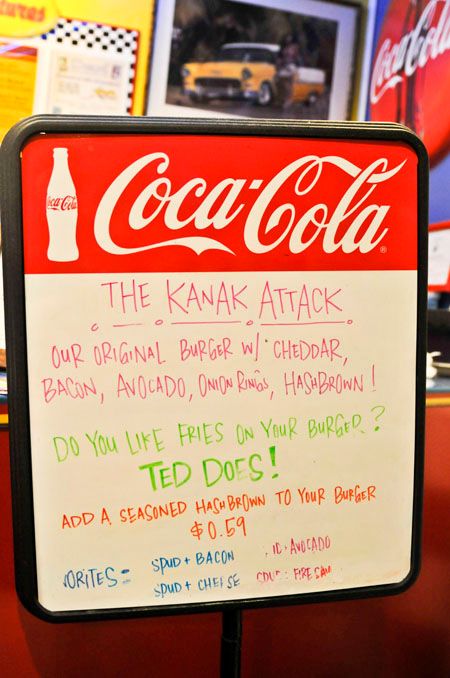 THIS!!!!!
(it should be called the heart attack)
Yes, my friends, I had three of them.
It is no wonder that I am now few pounds heavier than
when I left this summer.
It was so worth it!!
After that third one though, i got the obsession out of my system.
(at least until next time I go to hawaii. ha ha)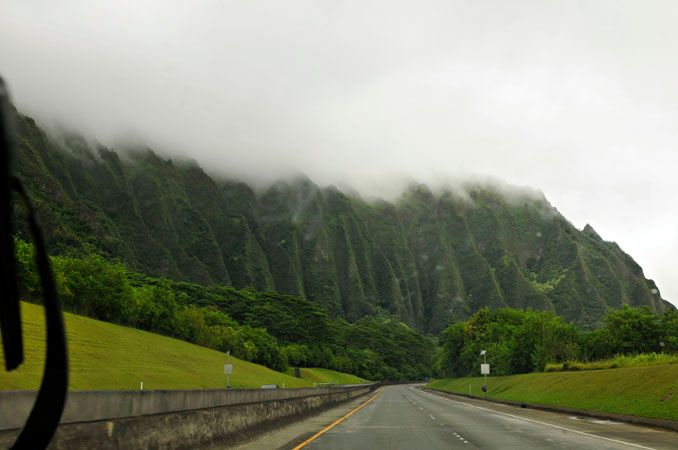 Our beautiful drive to the airport.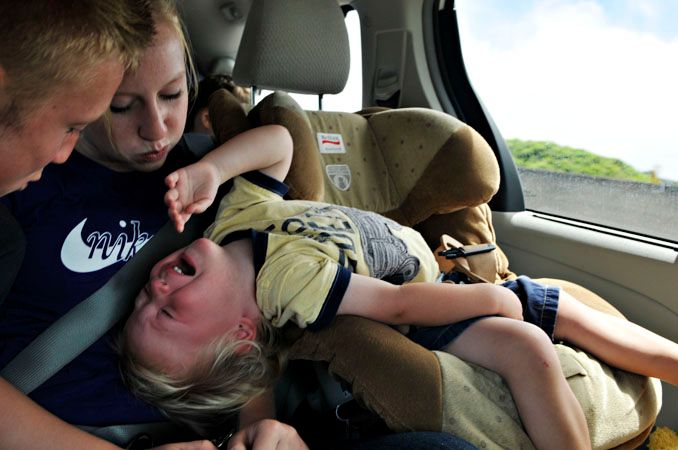 But this is the reality of the end of our trip.
We all felt this way.
There is such a thing as too much family time.
smile.
So while our trip to hawaii was beautiful and memorable.
Again, there is a wonderful beauty in the ordinary every day life.
Doing my little routine can be heavenly.
I am creating my little corner of order and beauty
in a chaotic world.
But a little bit of hawaii now and then doesn't hurt, wink.
So what do you think my brothers and sisters?
Hawaii summer 2012? Who's in?