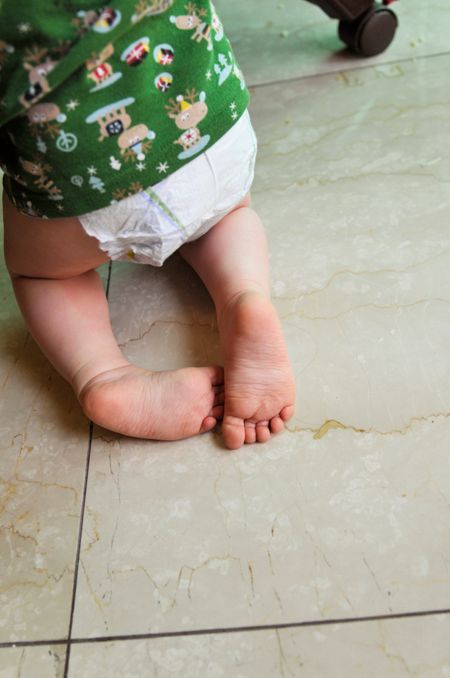 Did you know that Koreans heat their houses by heating the floor?
Do you know how delightful it is to have your toes touch a warm heated floor when you get out of bed in the morning?
I really miss my carpet, but I am trying to be positive.
And really, are these not the cutest little feet you have ever seen?