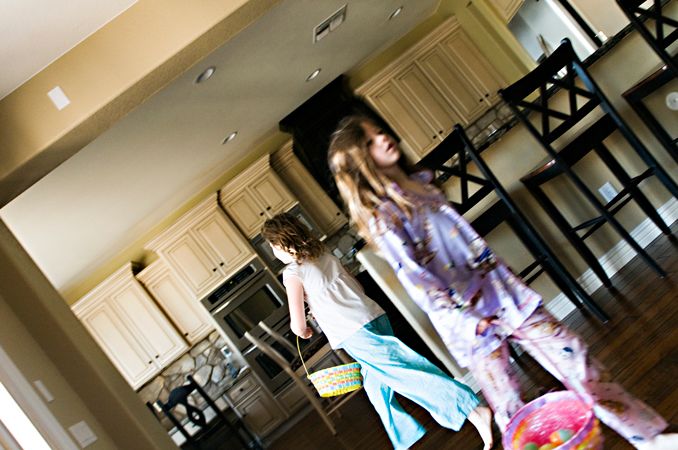 The morning started out with the mad rush to find the easter eggs.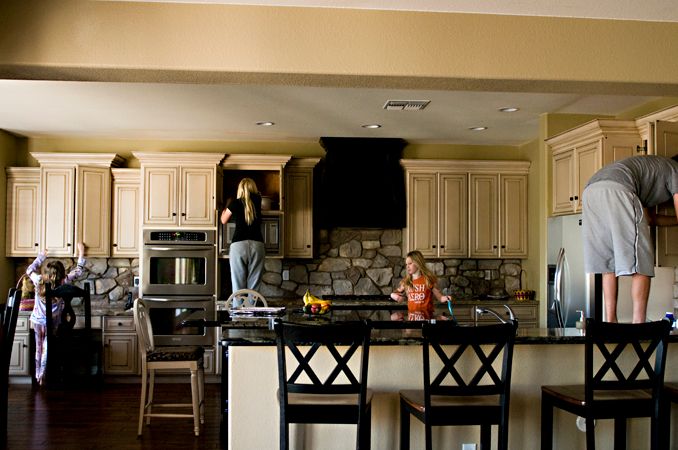 Then the deeper looking.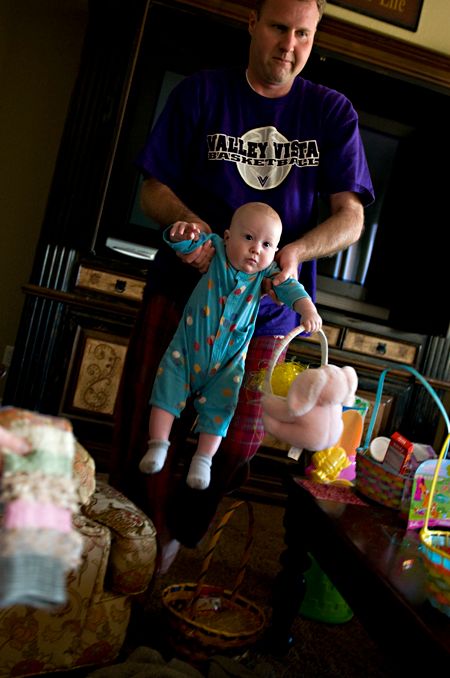 Ammon tried to join in too.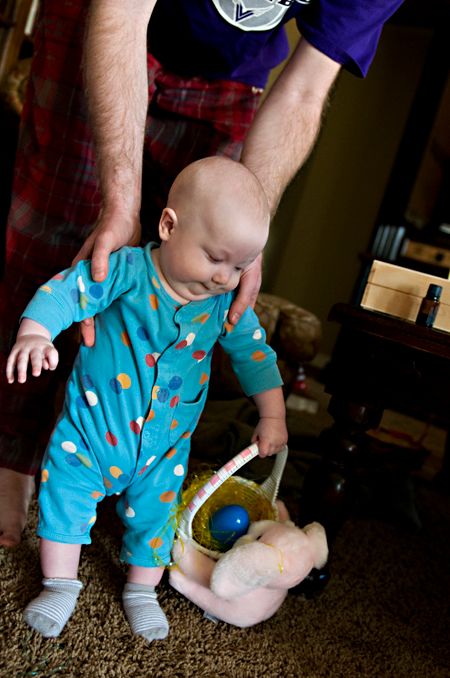 (dad, i know you are thinking he looks like elmer fudd searching for the itty bitty wabbit) and you are so mean for thinking it! ha.
it just became a little overwhelming.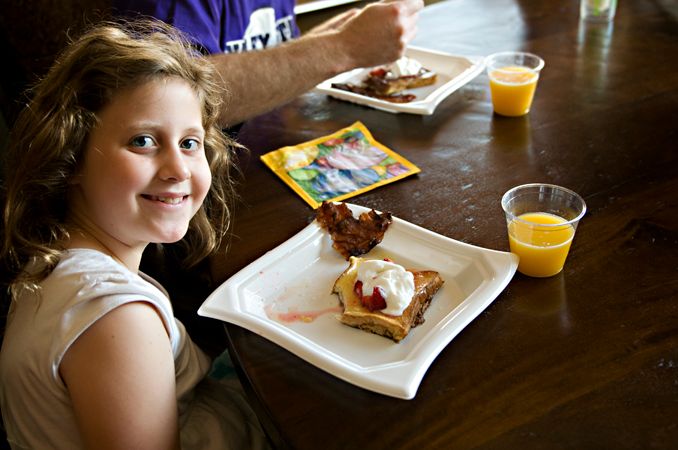 The request was for creme brulee french toast for breakfast. Leah
had
to have me take this picture of her with her bacon that was shaped in a heart. (what really happened is I burned the bacon and when I broke it apart it just happened to be in that shape).
Our first, and only easter in this house. (actually you never know with the military, maybe we will be here longer. I'm just sayin.) I wanted it to be memorable. I stayed up late preparing every detail. It made me very happy coming down the stairs and seeing everything ready easter morning.
Of course, the table filled with people that i love is an even better sight!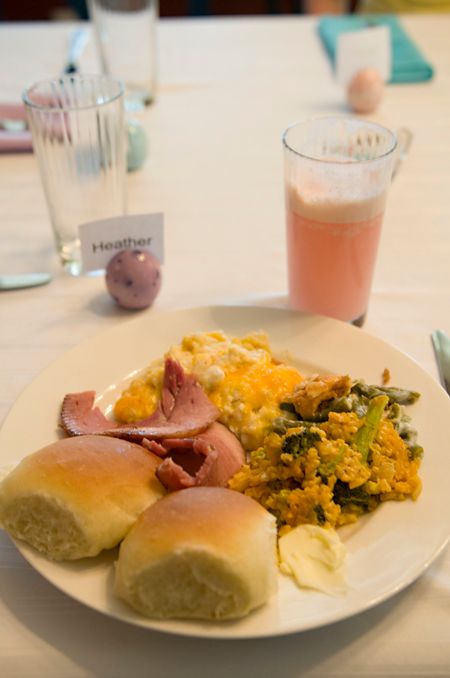 ah, always the picture of the perfect plate. In my family that is very important. As well as the perfect bite (but i didn't bore you with that picture). Well, this was a good last over the top fattening meal before I started my diet today. I did very well today I might add. One day down and a lifetime to go ( i mean 29 days). ha.
Hope your easter was full of gratitude for the Savior, love of family, and delicious food.