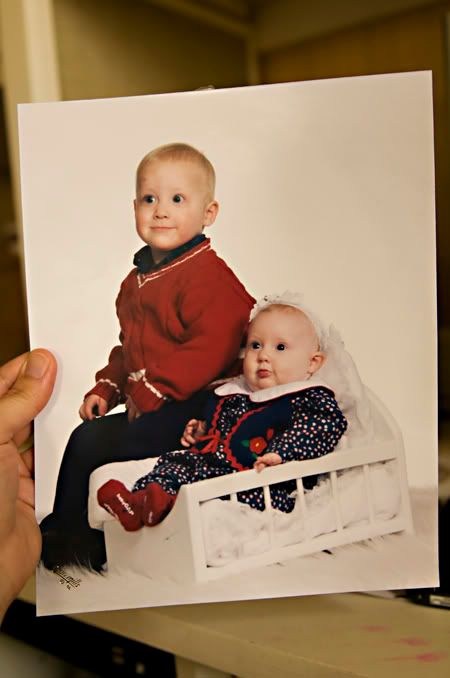 Found this picture in a frame packed away from a few moves ago. Rachel has had it hanging in her room. My first two babies. Aren't they so cute. Jacob and Rachel are only 15 months apart. They were always the best of friends. It is no secret that Rachel was a monster when she was little. I really think that she is alive today because Jacob was always looking out for her. He used to say to her, "I betect you." It was so sweet. RAchel was so excited the other day when she asked Jacob if he loved her, and he replied, "of course I love you." She was so so happy. She is Jacob's biggest admirer. So when he rarely admits that the feeling is mutual, Rachel is on cloud nine.
This picture was really a big deal for me to get. We didn't have a lot of money and I was so excited to go to Olan mills (the expensive studio), because they had some special where you had a free photo session and 8x10. Obviously, the hope is that you will buy more. I had to sit through their whole presentation, and than say, "no, I'll just take the free 8x10."
Don't you think that Ammon is a mix of these two? With a little bit of Lizzie thrown in for good measure. Ok, he looks like all of them, because they all look alike. smile.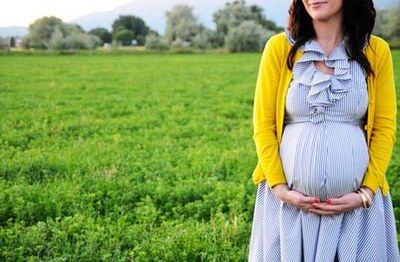 p.s. what do you think about another 15 month duo? I think I'd be up for it if i could have this outfit. (oh, and not be sick either. smile) (oh, and also look this cute
in
the outfit.)