(easter morning)
To answer my question, I think because my life is just so intense right now. Intense in a good way. It is brimming and full. Even my dreams are intense. Have you ever had a long night of vivid crazy dreams? (It runs in my family, and is not fun. ha) Well, I feel like blogging right now would be like trying to document a night of vivid dreams. I just wouldn't be able to do it justice. How could I get across all that amazing detail of color, emotion, and activity that makes it so.....well......INTENSE! It is too overwhelming to even think of it. I just wish you could be here and on my couch one night (my couch is really cozy). We could curl up with blankets and hot cocoa and talk about it in all it's intense detail.
I am always wondering why I am so tired all the time. Am I just old, or lazy or what? I thought to myself, I don't really do much. I lead a simple life. I just do my little routine and am a mom. Then I started really thinking about it. Starting looking at all of things I have been involved in and how emotionally, spiritually, and physically draining they all are. From organizing a large women's conference for church, to helping my friend deal with cancer, missionary lessons at my house, to every in and out of and drama of my kids lives, and on and on. It was a lot. It was not as simple at all. In fact, the word intense came to mind. No wonder I am intensely tired. ha.
Satan is just so sneaky. He can make me feel discouraged that I don't do much or make a difference. Or that I am not good enough, or do things poorly and someone else could do better (and should). Why does he do this? Because he is acutely aware of just how powerful one woman can be. Just how much good she can do. I talk about this a lot on my blog don't I?
I am just such a huge believer in the power of women and their goodness!
My favorite lately is something that my friend Mary Montes De Oca said at church recently.
"I want Satan to say when I wake up, "oh no, she's awake again!"
The world describes success in terms of wealth, power, formal education, and career success.
While all of those things are well and good and can serve great purposes. They are not my (or God's) definition of success.
Here is one of my favorite definitions that is displayed in my house
(i've shared it before)....
To laugh often, to win the affection of children, to earn the
appreciation of honest critics and endure the betrayal
of false friends, to appreciate beauty, to find the
best in others, to leave the world a bit better, whether by a
healthy child, a garden patch......to know even one life has breathed easier
because you have lived. This is to have succeeded!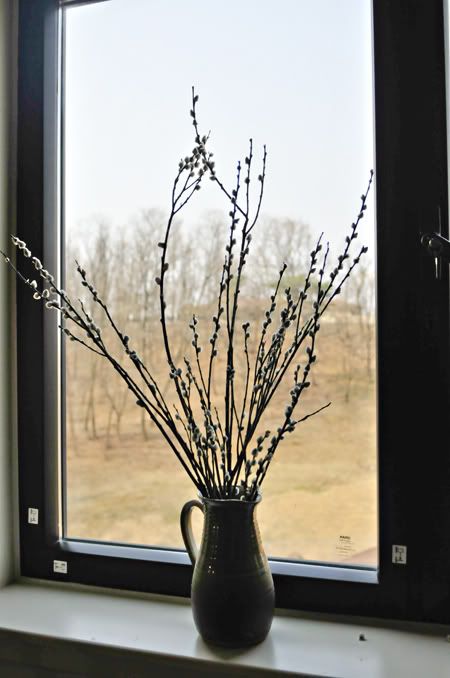 I stayed up until 3am getting the house all ready for easter morning. I was so proud of all of my floral arrangements. I don't have vases and I realized that I have all of these cool pottery pieces that jacob made in ceramics. Seriously like 50 pieces that are so awesome that i can't part with any of them.
(that's the emerson quote in the right hand side of the picture. love it!)
Here is Sister Beck's definition.
"We know we are successful if we live so that we qualify for, receive, and know how to follow the Spirit."
Sister Margaret Nadauld:
"Women of God can never be like women of the world. The world has enough women who are tough; we need women who are tender. There are enough women who are coarse; we need women who are kind. There are enough women who are rude; we need women who are refined. We have enough women of fame and fortune; we need more women of faith. We have enough greed; we need more goodness. We have enough vanity; we need more virtue. We have enough popularity; we need more purity.
"Oh, how we pray that every. . . woman will. . . be all the wonderful things she is meant to be. . . . May daughters of God honor the priesthood and sustain worthy priesthood holders. May they understand their own great capacity for strength in the timeless virtues that some would scoff at in a modern, liberated world for women."
AMEN! Right?