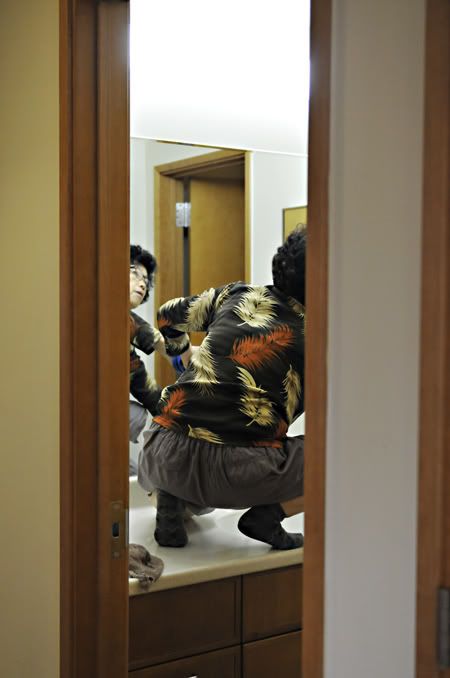 I cannot believe that we are moving in just a few months! Where has the time gone? I haven't shared nearly enough all of the things that I love here in Korea. Plus there are so many places we have gone that I haven't shown you! How could I have done that to you? You see, I love Korea, and I love the Korean people and I want you to love them too. So, I must focus, and in these last few months share with you all of the things that I will miss about korea. So...........
Number 1)
Ajimas in Korea. A married woman here is called Ajima. It is not a derrogatory name. It is a respectful name. but every grandma aged woman for sure is an Ajima. It is a term of endearment really. I love how the older women here are so respected and loved. Ajimas can say and do whatever they want. They love children and will come up and just start caring for your baby. I mean really caring for them. Like wiping their nose, tucking in their shirt etc.
when we were down in Busan last spring break Ammon could not get a moment to himself. Luckily he is a pretty social kid, but after awhile enough is enough. I'll post the pictures tomorrow. Because right now I want to focus on....
my favorite Ajima!
Here she is above doing a kimchi squat on the kids bathroom countertop cleaning the mirror.
I LOVE HER! She is so sweet, so kind, and I love her being in my home. Not to mention that she leaves it spotless. I feel guilty for how little I pay her, but it is what she asks for. $30 to clean my whole house. It is the best day of the week when she comes.
She talks to Ammon the whole time in Korean and is so cute with him. Ammon gets so excited when she comes. He runs to the door screaming AJIMA! AJIMA! He is always wanting her to come and play with him, but she doesn't know what he is saying. The other day it was raining and I took a taxi home from the store with ammon. On the radio in the taxi was an older Korean woman speaking. Ammon says so tenderly, "I love Ajima." I couldn't believe he just said that out of the blue and than i realized that it was the voice on the radio that reminded him of her. I asked him if Ajima was talking on the radio and he said, "yesh." so cute.
We will definitely miss Ajima, and all of the Korean ajimas.