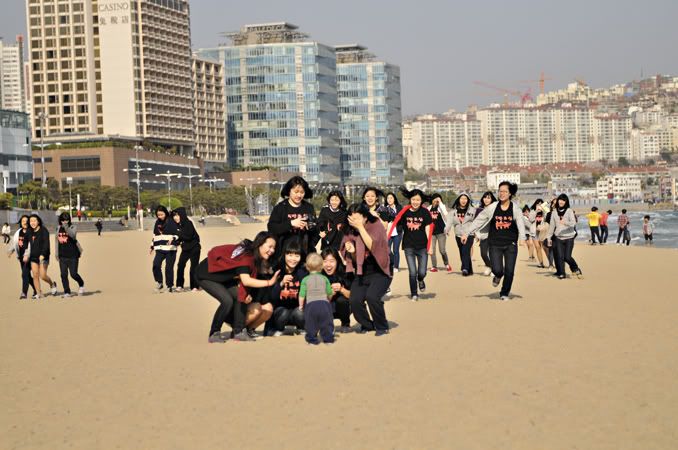 That is, if your definition of fun is having being spotted there is a stampede down the beach to see you
and photograph you. It's like the paparazzi are following you around.
Again, this is so funny and I am so glad that i had my camera in hand at the time.
Our friend who speaks Korean said that as they walked up they could hear everyone talking
about the foreigners out on the beach (my family). Isn't that so weird?
But really down in the south there aren't as many foreigners as in Seoul.
America is just so diverse, it seems so odd to make such a fuss over a blond.
Well, enjoy the pictures of the stampede in action.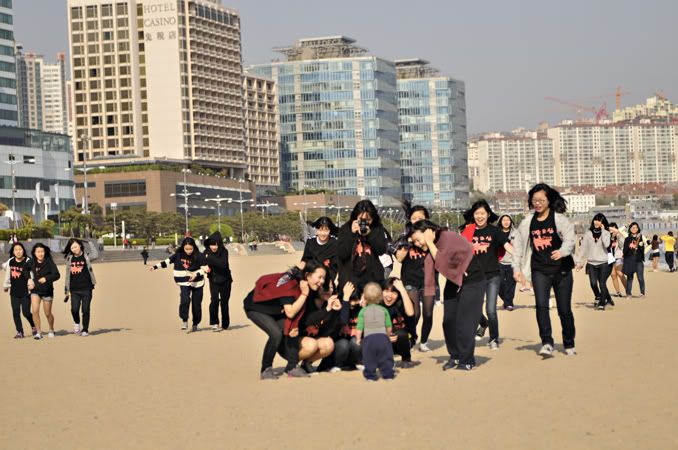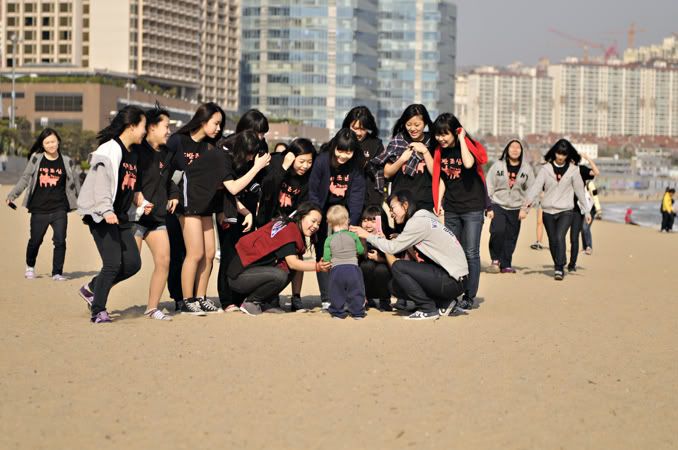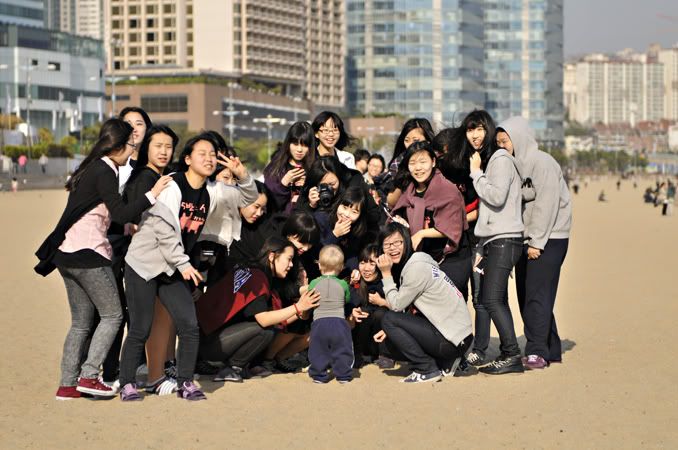 Then they saw Jacob......forget ammon!
Even teenage boys will come up to him to practice their english
and say, "you are handsome boy." We die laughing.
Jacob is going to have a hard time going back to the states where
he is nothing special. Seriously, people stop and stare like you are a celebrity.
(don't you love the pose of the girl right behind jacob? hand on the cheek! love it!)
But it is more than being blond, it is being an American and Caucasian.
It is very common for both men and women here to have surgery to look
more Caucasian. Creating wider eyes, eyelids, and chiseling cheek bones and jaw lines.
I mean really common. A bunch of the high school girls who are half Korean did
it over spring break. and PS, plastic surgery is wayyyyyy cheaper over here.
tempting...........but no.
Dave said he would never have me go under general anesthetic unnecessarily.
That made me feel really good when he said that.
(and scared to ever go under general anesthetic. yikes!)
Is it because he would feel guilty, or would really miss me? ha ha.
So two more reasons to miss Korea.
1) Being adored wherever you go, and everyone so nice to you.
and
2) way cheaper services of every kind. Braces, glasses, any kind of surgery etc.
and most are trained in the states.