Every where we go Ajimas come up to ammon to love on him,
but this is our favorite "ajima moment" that I actually captured on film.
Last spring break we were down in Busan sitting on the beach.
Ammon was doing his own thing.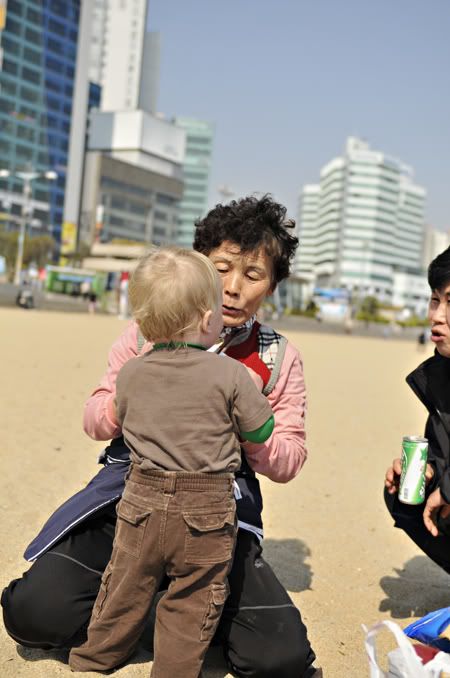 Up comes Ajima to Ammon and tucks in his shirt, pulls his pants up really high,
and is just really fussing over him.
(i love facial expression of the ajima to the right who is barely in the picture also. )
(When jacob just saw this picture over my shoulder just now
he said, "I love chilsung cider." which is the drink she is holding. ha ha)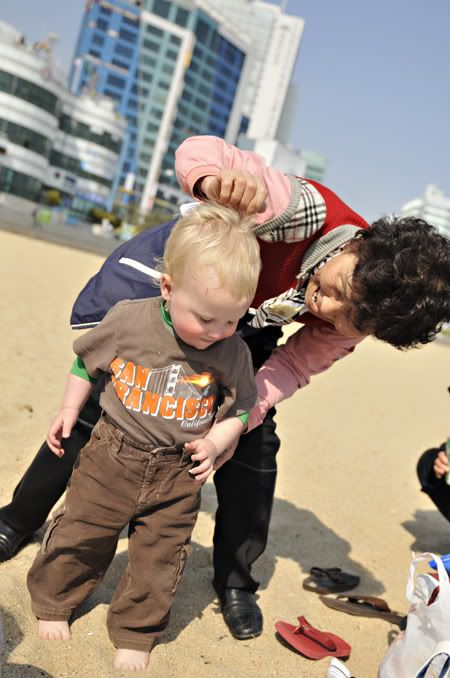 Then she starts to brush the sand out of his hair.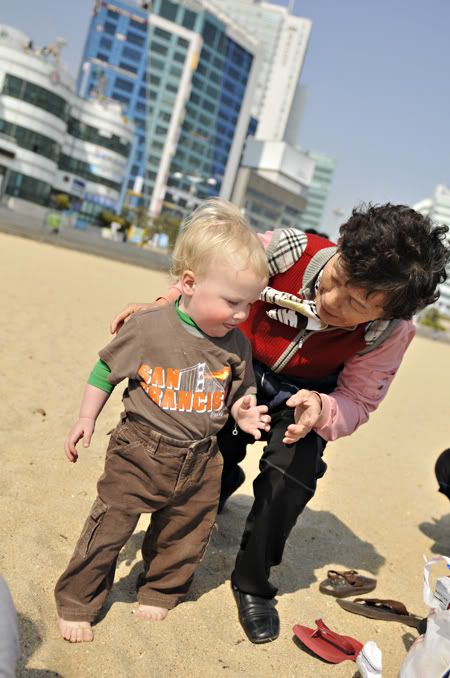 Next, she notices that he has a runny nose.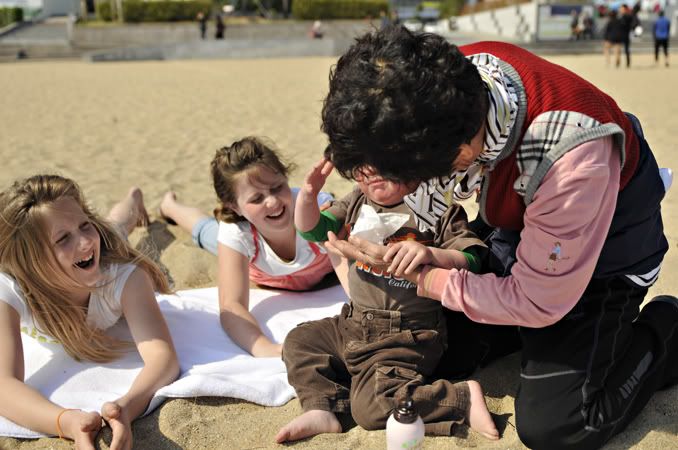 So she searches around our belongings until she finds something to wipe his nose with.
It happens to be Ammon's sock, so I rush to give her a wet wipe instead.
She proceeds to wipe his nose with it, pinning him down.
We are dying laughing.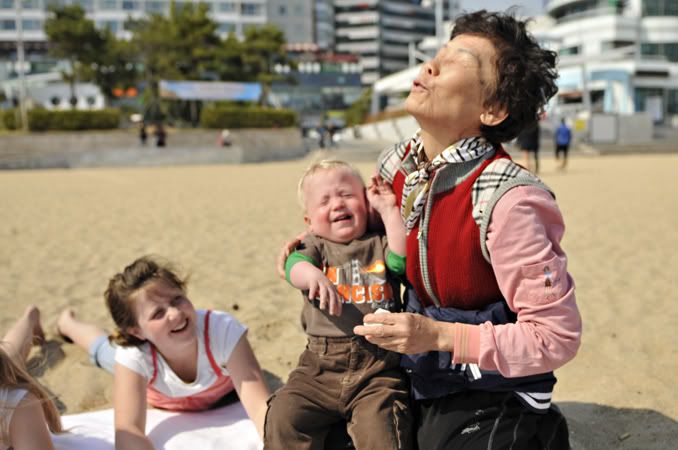 Ammon on the other hand did not find it so funny, and she was saying ohhhhh, ooh,ohhh
imitating his howling in mock sympathy.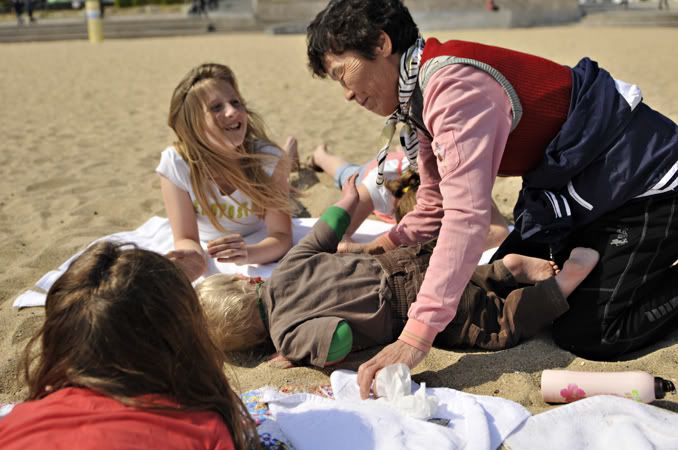 then she's laying on top of him trying to play with him and give him loves, and he wanted nothing to do with this crazy woman by then. He was done.
What is even funnier, is that she wasn't the only person that came up to him and was
doing the same thing, and then they would photograph him and play with him.
Perfect! I could just sit and enjoy the sun. ha ha.

more korean love to come in my next post.
"You know, like Ron Bergundy, we are kinda a big deal around here."