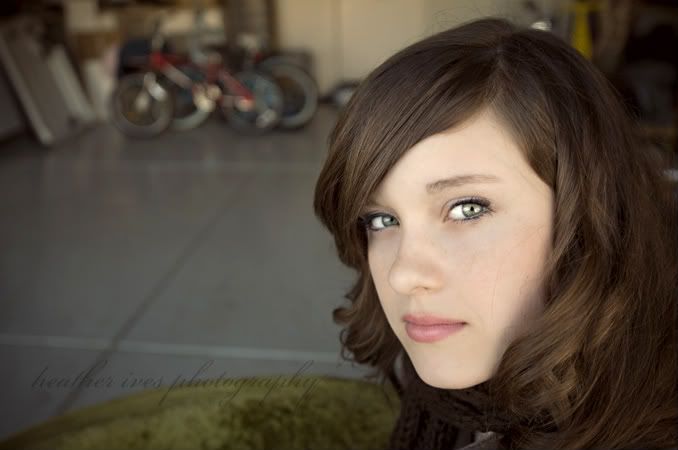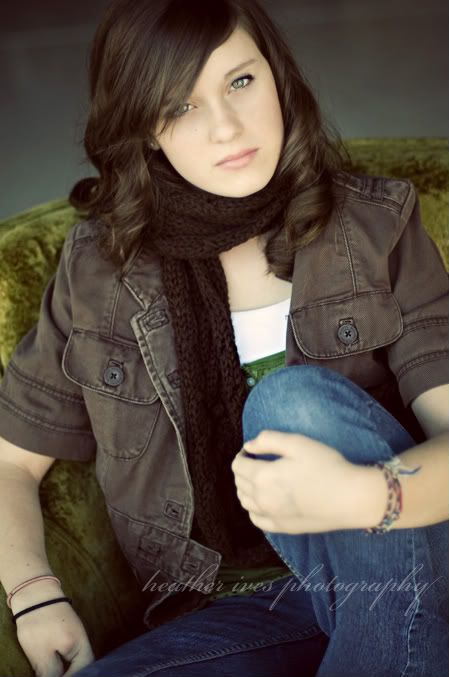 This is one of Rachel's best friends. I am always telling her that she looks like who they cast for Bella in Twilight. Don't you think? Isn't she absolutely beautiful? We are very sad because her family moved today (frown). She spent her last night at our house and this morning her and Rachel wanted to have some pictures taken of them together. So, we set up camp in the garage and used my latest thrift store find. The oh so fabulous green chair. Love it. Both the girls and the chair. smile.
This girl is pretty cute too. smile.
We'll miss you Jessika!!!!!