If you haven't read about my trip to insadong, read that first below. This is one of the cups from that shop that I said had amazing artistry and everything was hand made and designed. Every piece unique. I tried to capture the subtleties of this but i couldn't. The ribbing on it is horizontal and is the traditional korean style. It is beautiful.
here is the little wood saucer that i bought to go with it. Don't you love the brown rim at the top of the cup?
some other fun pieces of pottery.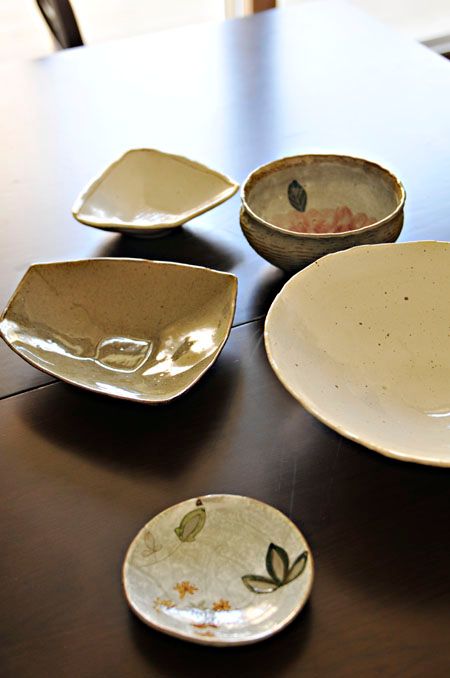 I love this bowl, don't you?