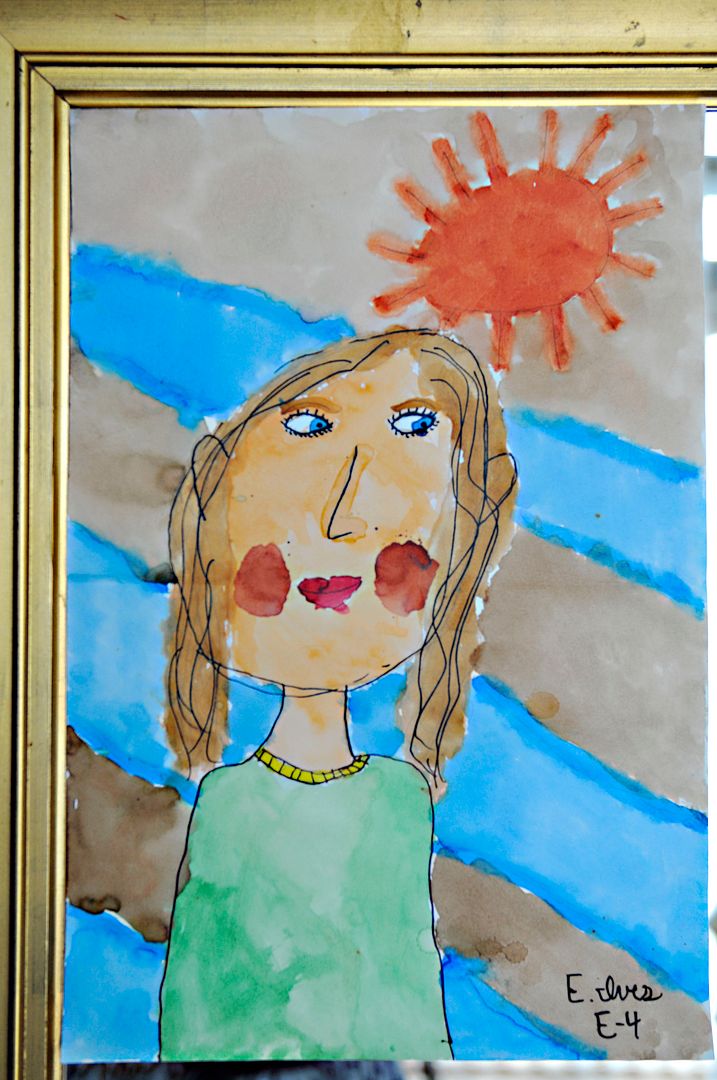 Lizzie (or Elizabeth), is quite the artist. I truly think she has a gift. I'm not just being a mom. I want to frame everything she brings home from school. She took an art class at the base and the teacher told me she was good too.
Ok
, the lady could also have an ulterior motive, but still.
With Leah, my little poet, I find poems laying around that explain her mood or feelings. I will have to show you a couple I found lately in another post. With Lizzie I find drawings like the one above. I had just busted her for screaming and sent her to my room for a time out.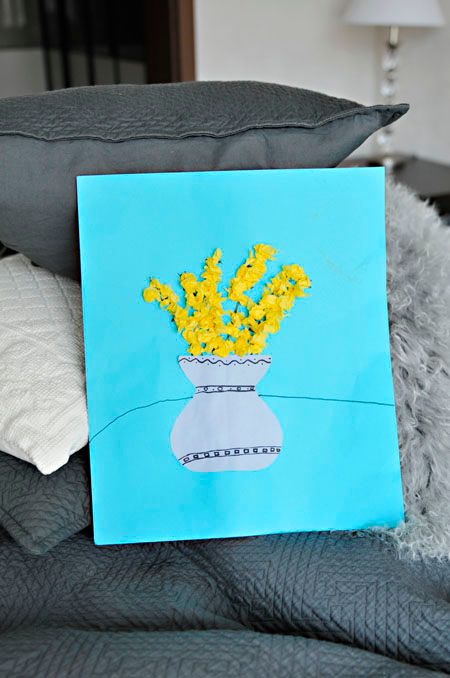 I love this one too. So bright and cheery.
I think it was inspired by these flowers on my mantle.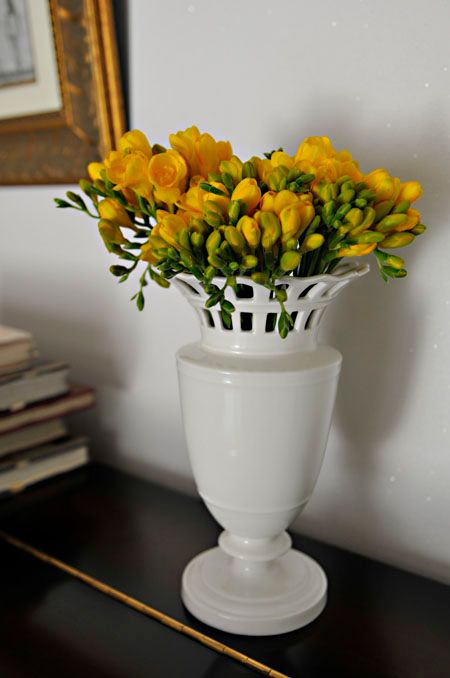 I don't know what kind of flower this is but it makes me happy.
PS. i wrote hot dog vendor because if you recall the post a while back,
lizzie
told me that is what she aspired to be in New york city. She has now graduated to wanting to sell pizza in
paris
as she works on her art. These artists, they are so fickle.