Back in November we went on a trip with the stephensons. We did and saw so many cool things. Here's one of them. Riding these cool bikes on an old railway track through a scenic area. They weren't hard to peddle, and it was so refreshing. The fall colors were almost gone, but it was still so beautiful. Are you ready to ride?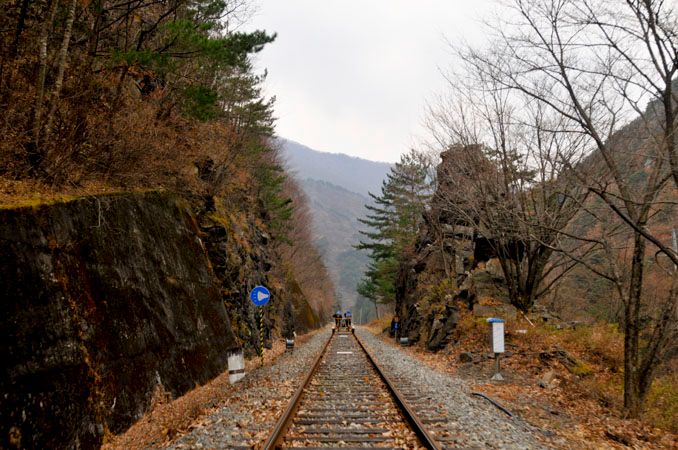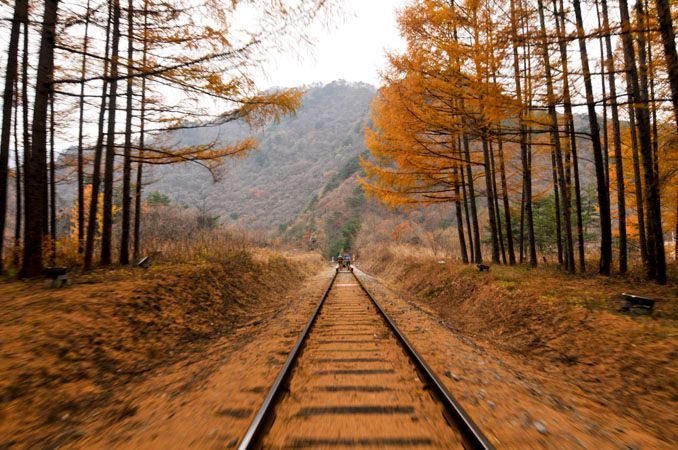 I was in the third bike with dave and rebecca peddling. I just had to sit and enjoy. I just raised my camera up and took this picture. See my bangs blowing in the breeze at the bottom of the picture? ha ha. Jacob was peddling with Kason in front of us.
There were really fun tunnels along the way.
this tunnel had lights and music playing.
The quaint homes and farms a long the way.
Ammon loved it!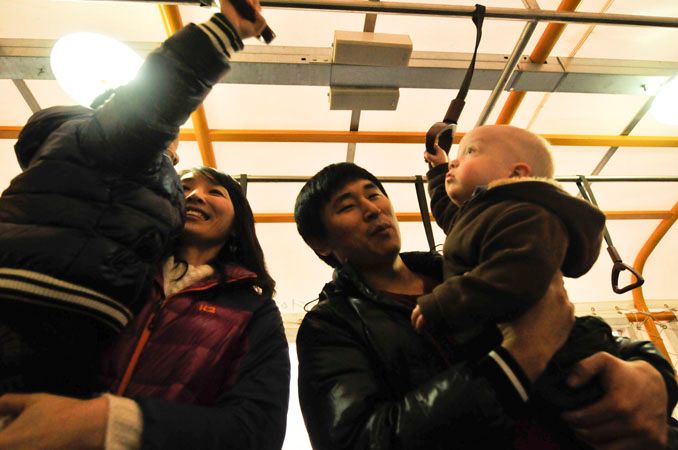 At the end a train comes and takes you back to the start. It started rainy as soon as we got on the train. Wow, that was lucky. Ammon made some friends on the train.
Every where we go people are so friendly, and love to have their children interact with ours.
I guess we kinda stand out. Smile.