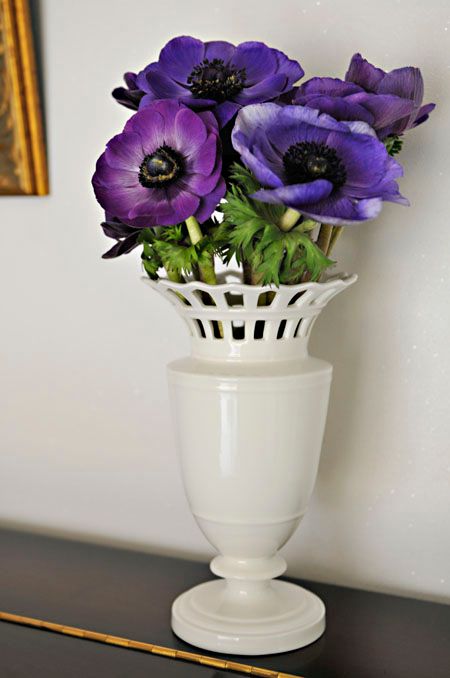 (my new flowers. Anyone know what they are?)
and glor, the vase is from the martha stewart collection at Macy's and your local korean BX. ha
So, Dave kindly let me go to my room this afternoon and work on my talk for the district Relief Society conference that is next weekend. To say I have anxiety would be an understatement. I have been on the computer for hours just sending out reminder emails and arranging things. It's 10pm and I haven't even gotten to my talk. Organization is not my strength let alone in Korea with a wide spread district all over the country. Heavenly Father is really pushing me to grow with this one. I ask Heavenly Father all the time "Why Me?" He answers me, but it still doesn't make it easier.
Here's the flier for the conference that my fabulous counselor made.
If I weren't in charge I would be super excited for this! ha ha. I know once all the preparation is done and I am there with my dear sisters in the temple it will be heavenly (literally).
I wish you all could come! and could you bring a salad to share? ha ha.
It really is true that you love who you serve and serve with. That is why I have so many wonderful dear friends all over the world, because I truly believe that the way to joy and happiness in life is through service.
I am going to focus on that, and find true joy this week as I prepare for this conference.
I really am looking forward to hearing the former District Relief Society President speak. She is so amazing (and has a great name too. smile). In my first five minutes of speaking with her I asked her if she was a Korean celebrity. Seriously, how people react when they see her. She is seriously beloved here by many. You have to read about her
here
. This is a really cool website too if you don't know about it. The Mormon Women Project. You can submit articles about amazing women for them to showcase. Is showcase the right word? It sounds too much like the "Price is Right." I am not planning on having a showcase showdown with her. ha ha. I'd be the showcase that has the lame bedroom set, exercise equipment and leotard collection that is $5,000 and she would be the showcase with the boat/sports car/a million trips for $40,000. ha ha.
Anyway, pray for me this week. please.
Kamsamnida (thank you).
PS-You have to check out the story of another woman that I work with in the temple named
Therese Kanyanga.
She is from the Republic of the Congo. Amazing the women that are here in Korea. I am so blessed to know them.
PPS-I really am just trying to be funny above about the showcase showdown. I am just trying to say that I admire Heather so much. I so do not believe in comparing ourselves to other women. We are all priceless, unique, and amazing. We just all have a different mission in life. One not better or more important than another. Each with great challenges, and joys.
Each of great worth. I firmly believe that.
PPPS (how many of these do you think I can do? ha ha.)- I just prayed in the shower (which is the best place to pray), and I was reminded again that I need to have faith that what Heavenly Father has asked me to do, He will help me do. It's not about me. I don't need to worry or have anxiety, just act in faith that I will be guided what to do and how.
ok, for realsies I am going to bed now. Peace out.