We took the faster train instead of the subway in from Suwon. I think we are crossing the bridge over the river into Seoul as Jane tries to find a good place to have lunch in Insadong on her iphone.
Arriving at Yongsan station. As the train arrives at the station they always play a korean instrumental version of the Beatles song "Let it Be." I think that is cool but wonder why.
Is there some significance to that? hmmm.
Off the train and into the station.
We now need to transfer to the subway. This is where you buy the tickets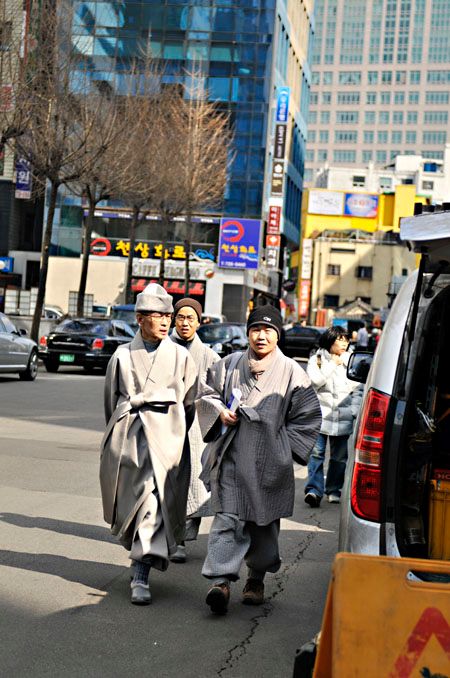 Walking to Insadong we spot some people in traditional Korean dress. It isn't out of the ordinary, or just for a costume. I love it! I should of taken a picture of the store that sold
modern and traditional korean dress, they look so comfy. Love the muted colors.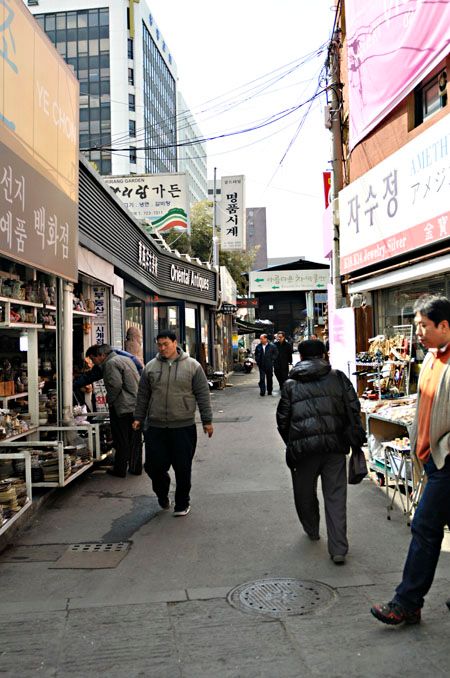 So what exactly is Insadong you ask? It is a shopping area of Seoul that is a bit touristy but still really cool. There are a lot of antique stores, but some are on the pricey side. You can always bargain!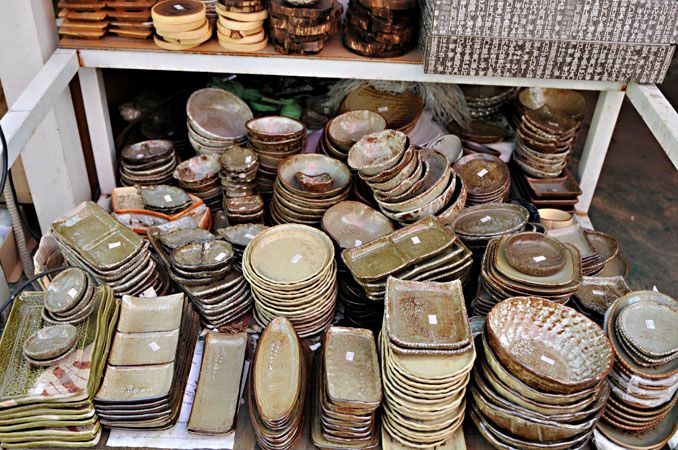 I love all the pottery. There are so many different kinds and mostly hand made. I wish I would have bought a couple of these here. This was the first place we went and I was still a bit overwhelmed.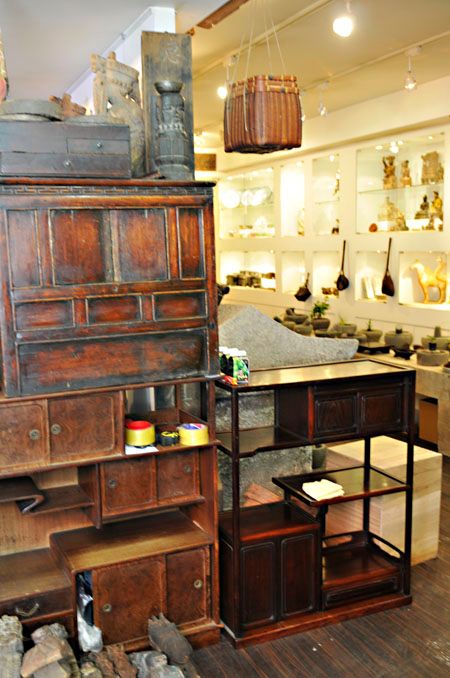 This antique store was soooo cool!!! I wanted everything. I don't know if the prices were inflated or not, I just knew they were out of my range that day.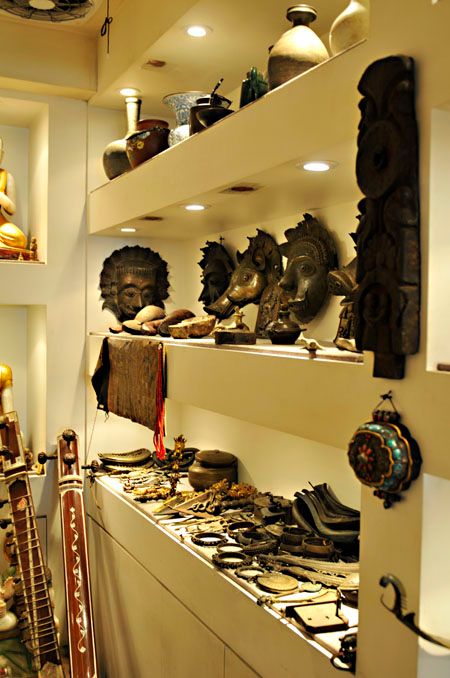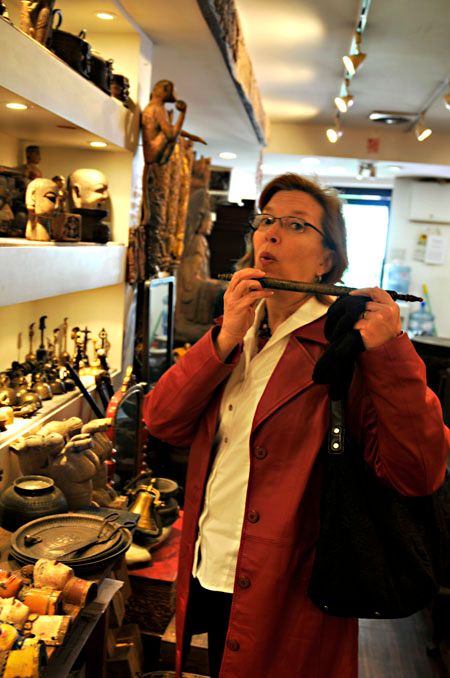 I really wanted one of these oil lamps. Reminds me of the parable of the 10 virgins.
That would be a great lesson prop. smile. They were solid brass and super heavy, and too expensive for a prop. ha.
an old scale.
from another pottery store. I bought a few things in this store.
Next post I will show pics.
I am sad this is blurry, but I had to show it. i loved it.
This machine was located on the main drag. What is it for? look below.
Why it is for whenever you feel unconvenient of course. ha ha
ok, this was the coolest thing ever. These guys put on quite a comedy routine showing how they make a famous korean candy out of honey fermented for two weeks. They do like a sing song rap (in english). It is hysterical. I wished i had a video recorder (next time). I found it on YouTube but it wasn't as good as these guys, and had some bad language. It looks like he is saying here, "unbelievable!" I loved their accents when they spoke english. so funny.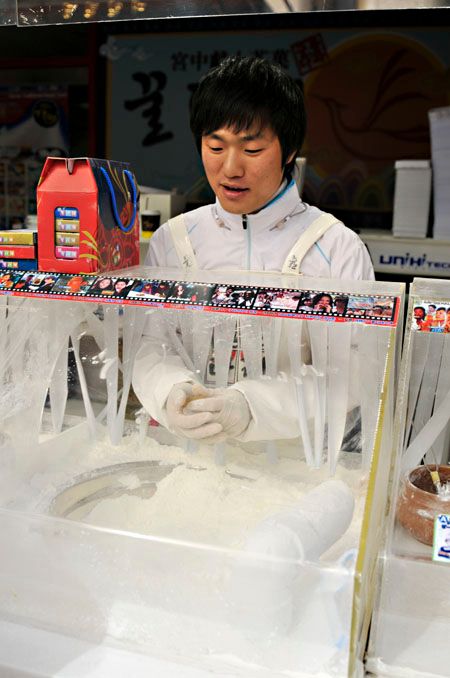 They take this hard like a brick piece of honey, keep submerging it in cornstarch, and stretch it and twist it until it becomes...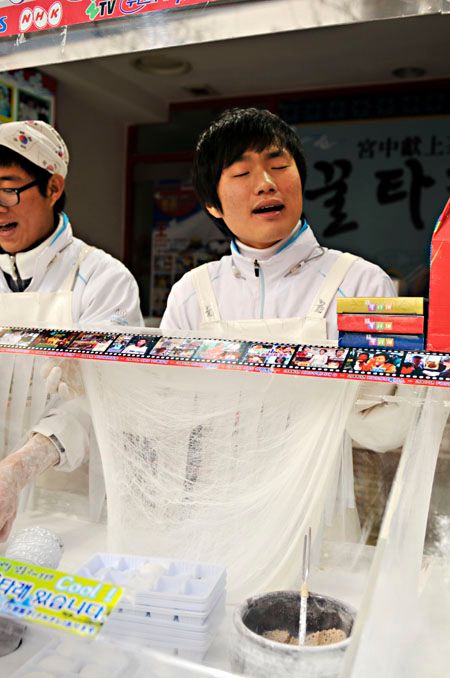 16,0000 strands that are as you can see, thin and web like. The then cut off portions and wrap a almond or peanut mixture inside and they look like little cocoons, which kind of gross me out in a way, but you should taste them. DELICIOUS! As they two men say, after which they say, "show me the money!"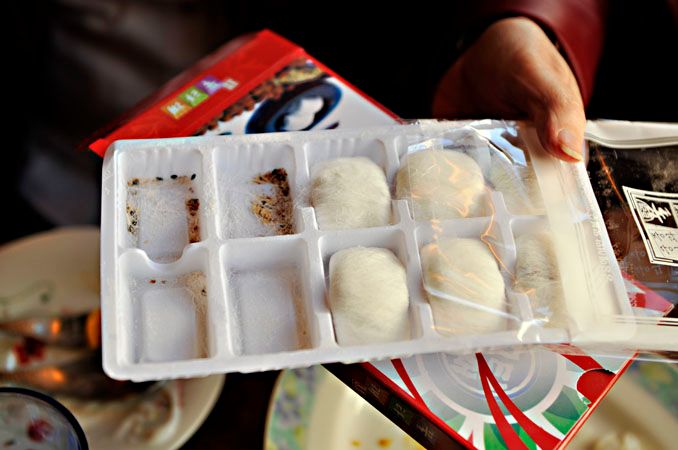 Jane did, and we enjoyed. She gave me the rest to take back and share with my family.
I am ashamed to say that most didn't make it into my sweet childrens's mouth. (they'll be mad when they read this. I owe you kids!!!) I did share a couple with dave.
They simply melt in your mouth and are such a unique taste.
I think someday i will put together a korean giveaway. These will definitely be
one of the items included.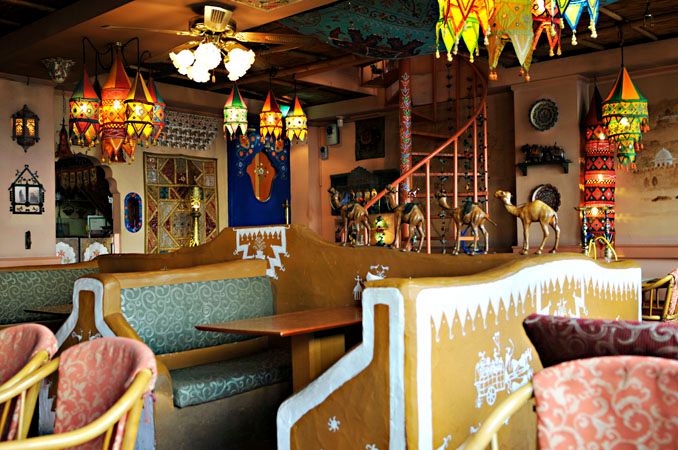 Jane also took me out to lunch at this fun Indian restaurant.
There actually is an indian restaurant by our house that is one of my favorite restaurants
on earth. Every single thing melts in your mouth! We find every excuse to go there and tell everyone about it. I didn't even like indian food until i went there.
If you come to visit, I will definitely take you there.
I thought you would like this store kelly.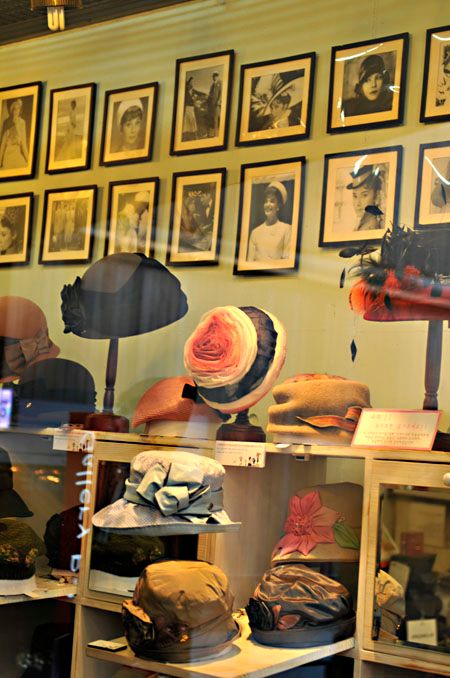 this hand made hat shop was so amazing.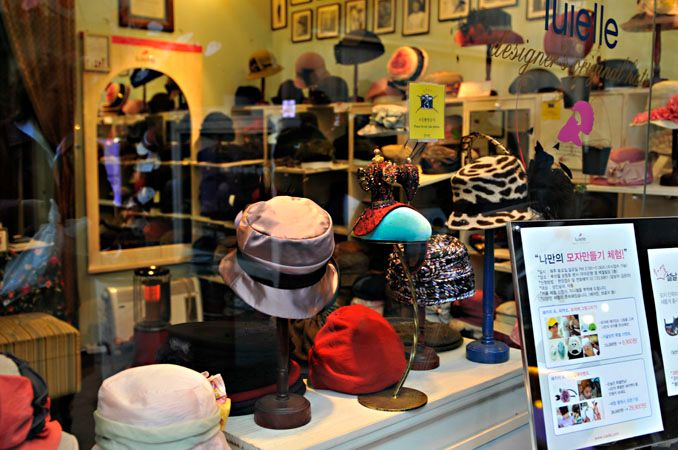 notice the little sign that I am pretty sure means not to take any pictures. I didn't notice until after i did. Dang, is it dishonest to post them? smile.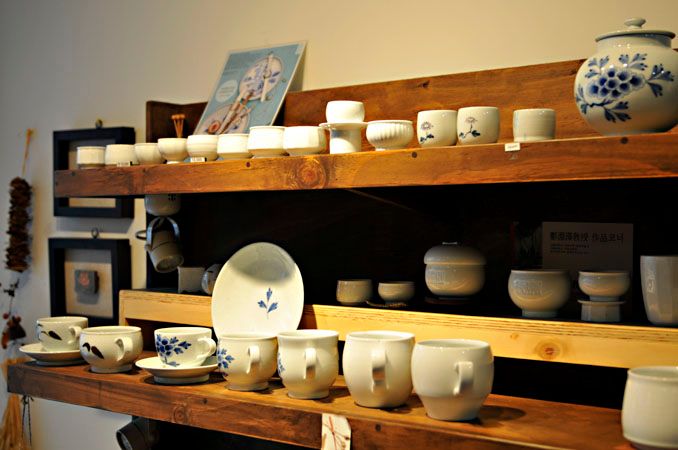 OK, this store was breathtaking. You can't really appreciate the artistry in these pictures. Each and every piece is hand made and the textures and style of each are so unique and beautiful.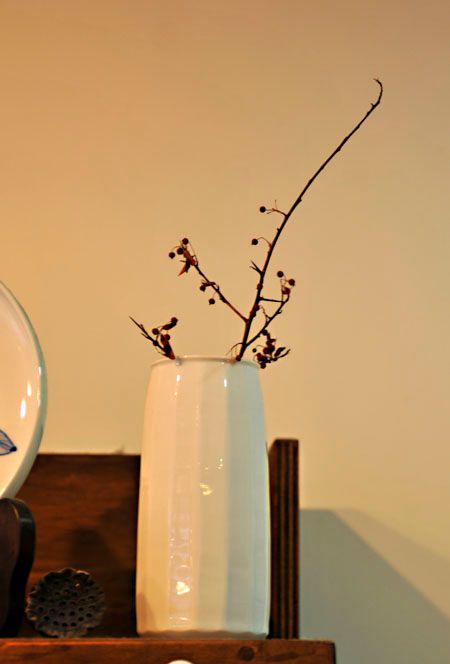 You could see the detail in this one because it is so big. So many were
so subtle and delicate. beautiful.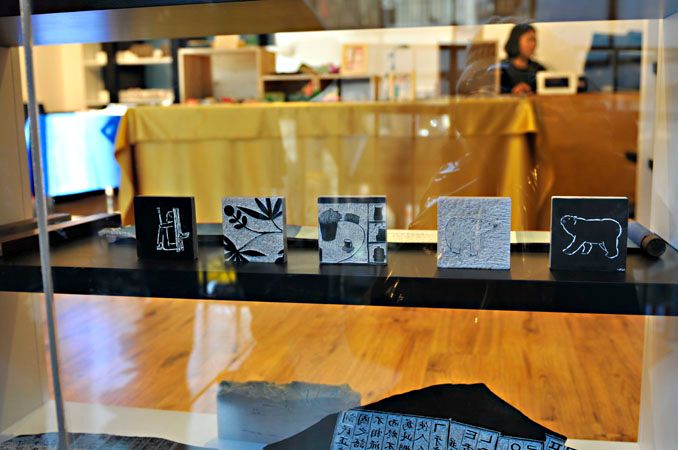 a million fun stores and window fronts like this one.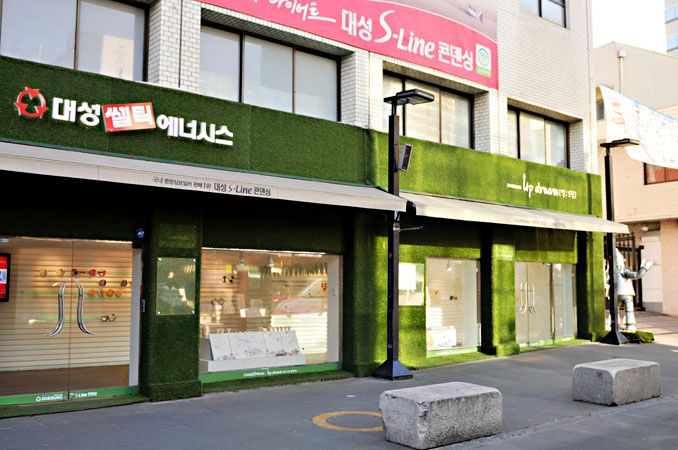 I am not sure what this turf covered store is selling. interesting.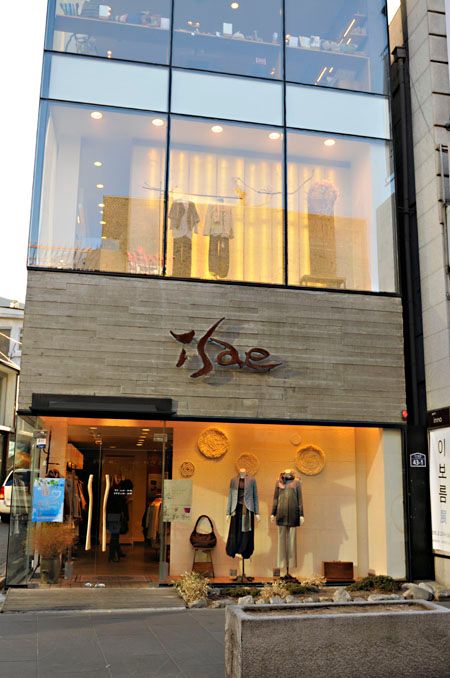 who can resist a store like this? Not I!!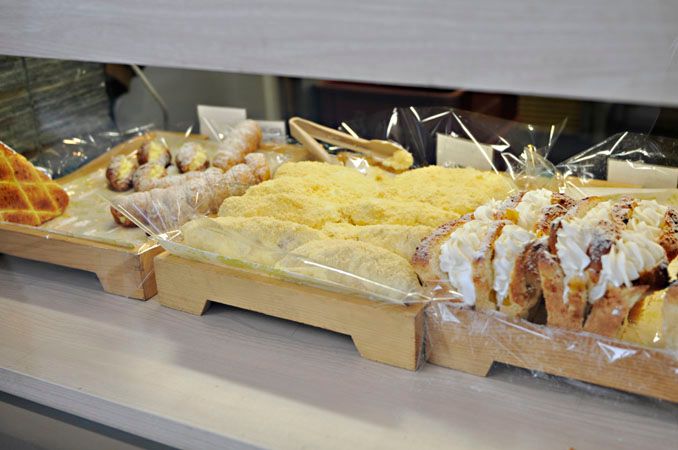 the view from outside that brought me in.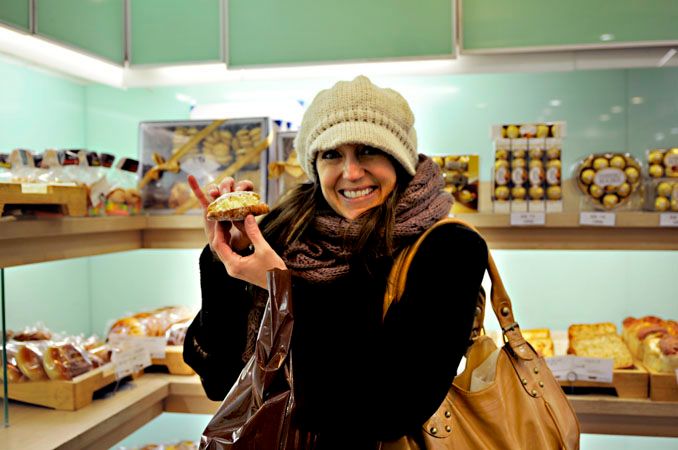 one last little treat before we left.
(this is my fifel hat. You know from "the american tale")
ok, this was the saddest story from the day. There are a bunch of art galleries everywhere and tucked away in the back of a little gallery I found these old japanese scrolls and i fell in love with them. It was the first place I went into and I asked how much they were. She said 100,000 a piece (about $100). I was amazed at the price, but still it is something to consider and i didn't want to carry them. So after the end of the day on the way back to the subway station we finally find the store. I am all excited and ready to buy them, and try to bargain her down a little more. She brings me over to the computer to show me the price. Much to my despair she had told me the wrong price. She meant $1 million korean won, which was $864 a piece. I was so so sad. That is definitely not in the budget. Luckily the owner corrected herself before I handed over my debit card. That would have been a big shock later, and dave certainly wouldn't believe that i was innocent. ha ha.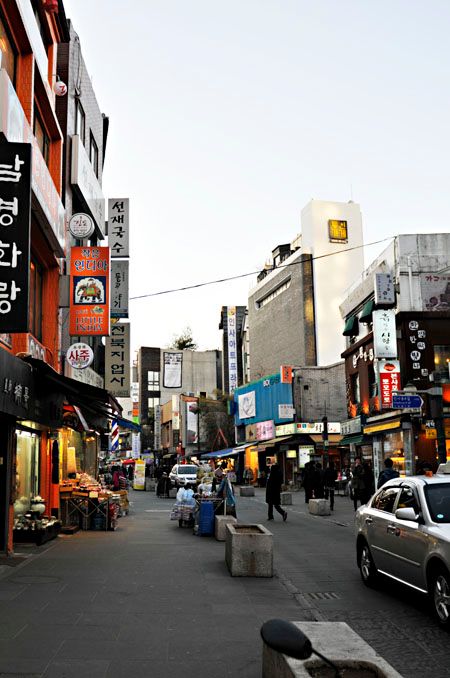 Getting dark. It was sunny that day, but so dang cold!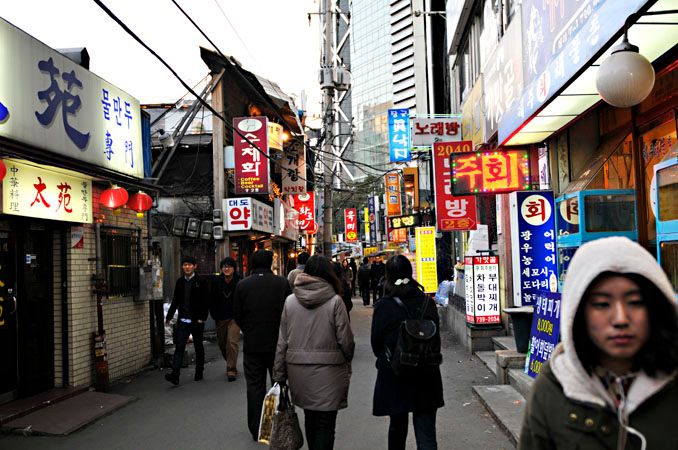 walking on a little side street back to the subway there were so many little food places. That is the cool thing about korea. Within one block of your house you really could do any shopping that you really needed to do.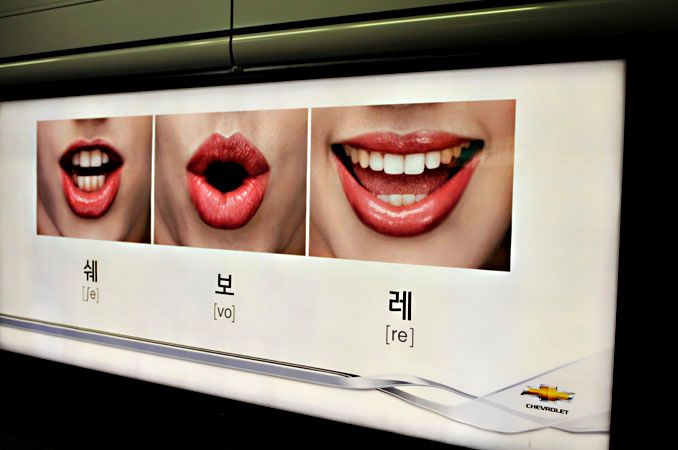 Waiting on the platform for the train was this advertisement for chevrolet. In case you were wondering how to pronounce their name. smile.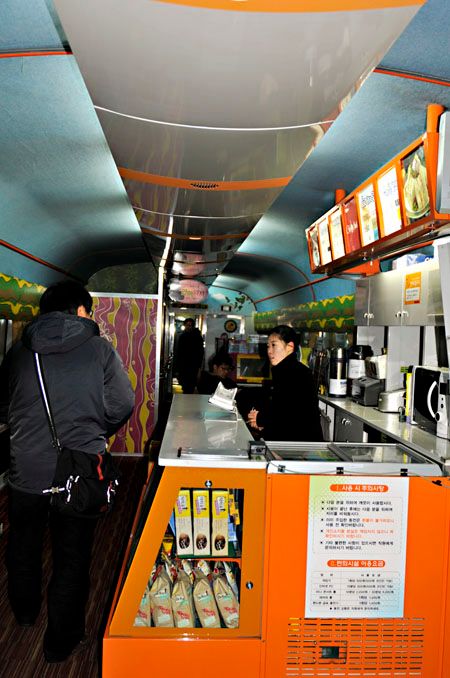 On the fast train (the KTX OR corail as they are called) there is a car that has a snack bar, video cames and little cubicles (on the left) that have massage chairs in them. ha ha.
This could possibly be the best part of the day. We went back to Jane's and her wonderful husband made us his specialty. Blueberry pancakes, bacon and hot chocolate. You know what they do? They heat us the syrup and butter together in a cup and pour it over. Why didn't i think of that. It is too scrumptious for words.
I came back to their house to teach them yoga, but we were so tired, and then so full after Joel's making us eat more and more pancakes that we just plopped on the couch and talked.
I told them, I would come back and help them with yoga any time. smile.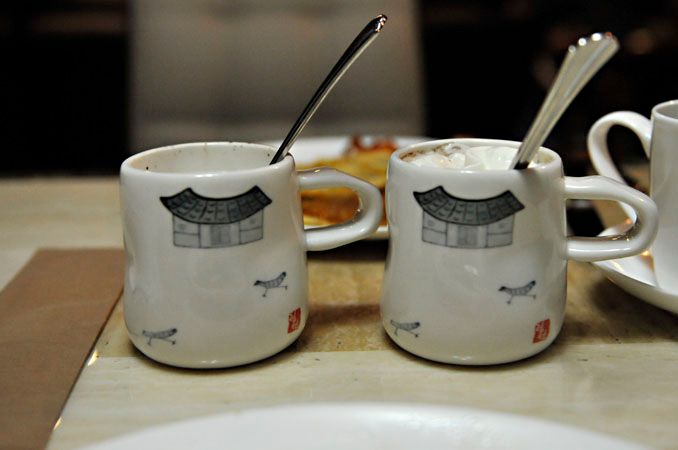 Jane and I both bought one of these mugs that day in Insadong to commemorate our trip. That is the two of us running around Insadong. Aren't these mugs the cutest?