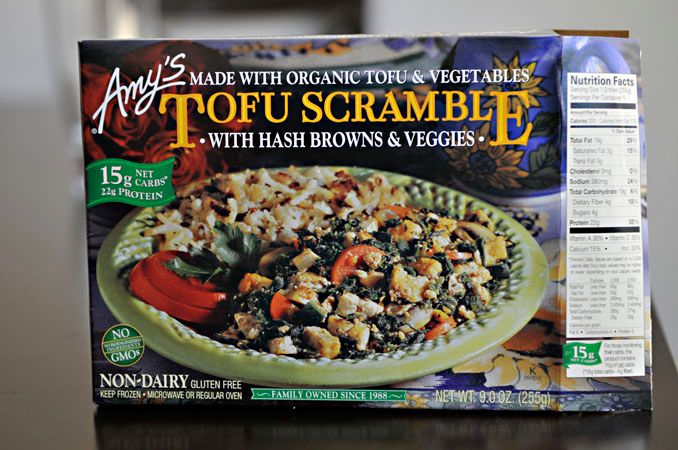 I am totally obsessed with these Amy's Organic frozen meals.
They are all sooooo delicious!
I haven't had one that I don't like. I don't know how much
they cost in the states, but they are relatively reasonable priced here.
Their frozen pizza is really good too. They just don't taste like frozen meals!
YOU MUST TRY THESE! (well, at least if you are into this kind of thing).
We are cutting down our budget yet again to try to pay off our credit card debt as
quickly as possible. My kids were ecstatic! They are hoping I will start buying hotdogs, top ramen, and macaroni and cheese exclusively. I don't think I can do it! They all fight me about trying to eat healthy (i have my fair share of junk food too). Jacob's favorite phrase is
"How do you find this stuff?" When he sees my turkey , non meat, high fiber version of everything. When I was lamenting this morning that I won't be able to buy organic milk, Dave was like....who cares. I was aghast! Not really, Dave likes his bacon and everything processed.
How can he be a doctor and not recognize the importance of eating healthy? He thinks eating fast food for lunch is just fine. It doesn't matter. Of course, this is from the guy who has had two heart attacks. But his health problems are genetic. He said in college he followed their strict diet and his cholesterol was the same. So maybe he just sees it that way. It isn't the same for everyone else. Everyone else isn't on 20 daily medications to stay where they should be.
So am I wrong? Will it really not make a difference if i insist my kids eat healthy? Will they be just as happy and healthy in life? Will they live just as long? Because, really, so we just die when God decides? What do you think? We all love to watch "The biggest Loser" and at least then i feel totally vindicated! Everything that they teach their contestants my kids already know and we practice, so how can they argue with bob and jillian? ha ha. Plus, look at the huge obesity problem in america. Plus, I feel horrible when I don't eat healthy for the most part.
I think Dave just comes from an unusual point of view. His problems are genetic and can't be fixed by diet (so he says), it certainly can't hurt. As far as my kids go.....kids always feel good, they are young, plus they do eat healthy so they don't realize they could feel worse. right? ANDDDDD, it is the word of wisdom to eat healthy whole foods right? Help me out here?
So, does anyone have advice for eating healthy on a tight budget?
It is going to be hard because I have started to really cook the most delicious meals. I have cooked more new recipes since I have been here than in the past 10 years. I am especially obsessed with lime and coconut right now. I have to share with you all of my favorites in another post. Also basil, and I am going crazy because it is not available to buy right now. I have so many recipes that i am waiting to make that call for fresh basil. Wait until I share those. MMMMMM. I need to obsess with exercise as well. smile.
I will welcome your comments on this matter.
P.S. As far as comments go. I have been wanting to tell you all how grateful I am for every single comment that you make. Especially those of you that I haven't met. It really means a lot to me, and makes my day. So please keep it up! It makes me keep blogging. If I can help, uplift, or inspire even one person it is worth it!
PPS-I have been loving how yummy the light yoplait yoghuts are. I tried them after I saw it advertised on the biggest loser. I was loving them that is until I just looked at the back and it reads that it has high fructose corn syrup, modified food starch, and aspartame! All big no nos. Again, does it really matter?????