I thought this florist did a wonderful job at the Johnson wedding that I photographed. Thought I would post some pictures to show her work. Her website is
aspenreneestudios

.com.
Above she did the fir swag around the doorway. It was gorgeous. She also put the greenery around the gazebo where the ceremony was. The wedding organizer at the wright house reception center (where this was) said that no one had ever done that before and she thought it looked so beautiful.
The centerpieces she did for all the tables. They looked so beautiful lit up at night.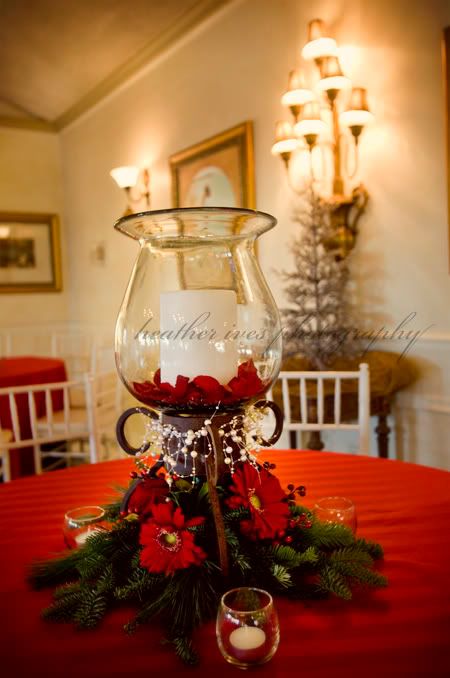 The bride's
bouquet
. love it. Simple, and classic.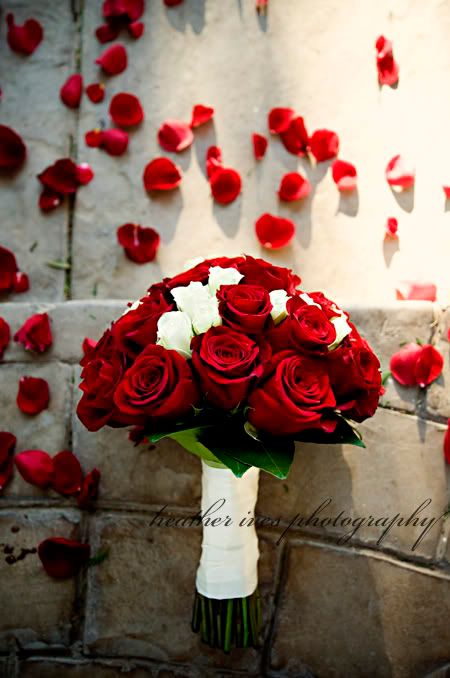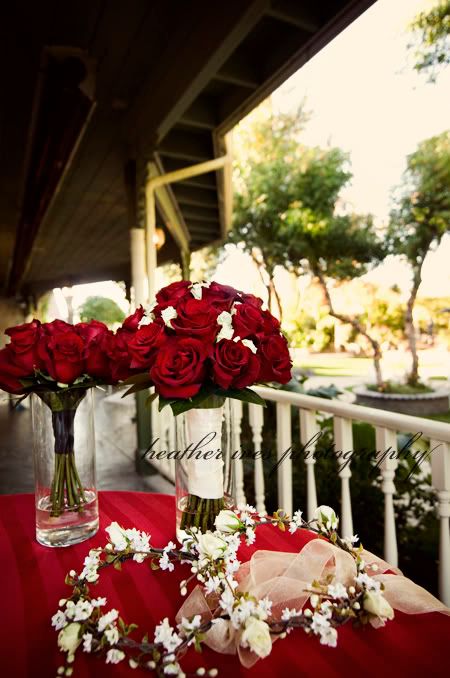 This table was outside ready for the bridal party. All was neatly
labeled
, and she helped everyone put them on.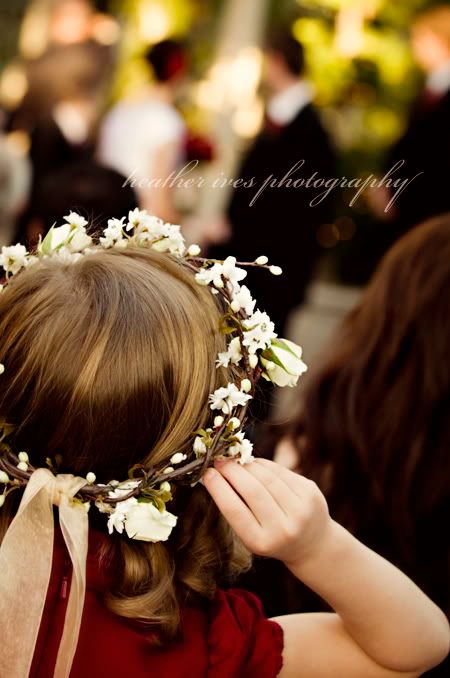 I love this picture of the groom's niece wearing the flower wreath during the ceremony. So cute.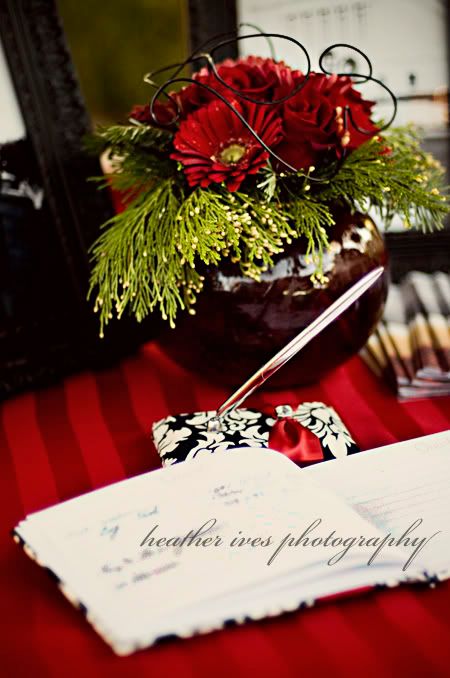 The centerpiece at the sign in table.
The florist arranged the flowers on the cake. I will have to find out if the caterer did the cake, or a bakery because it was delicious! Only the top tier is real, the rest is decorated cardboard, I am guessing. Oh and I posted two different types of processing for the cake. You know I love your opinion. Which do you like better? The top one is more
vintage.
The centerpiece on the food table.
The caterer really did a great job on set up. I thought it looked really nice. Above it isn't finished, she was still working on it. The food and flowers aren't there yet. She doesn't have a website that I know of, but her name is Heidi Allen. Her business is Allen catering co. and her phone number is 480.688.6629. Her email is
caterheidi@gmail.com
.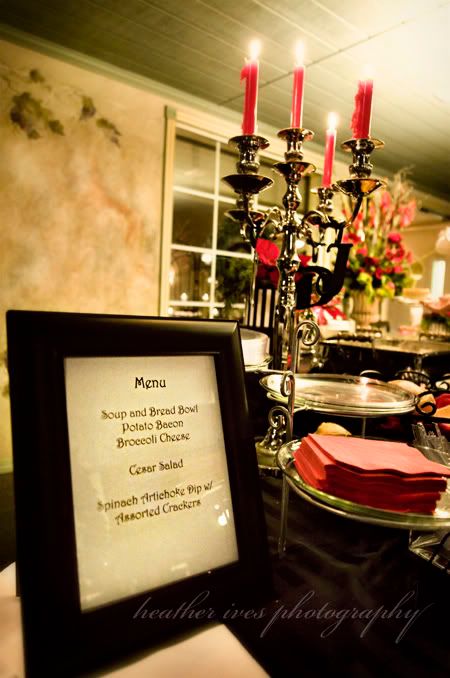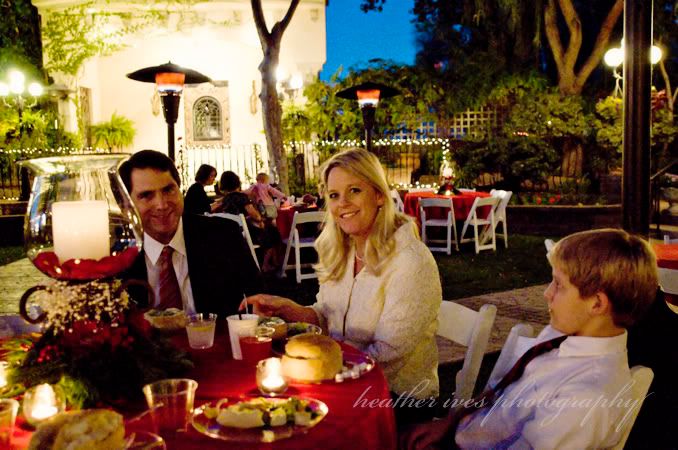 I thought the soup in bread bowls was really yummy, and a good idea. It was great for the kids too.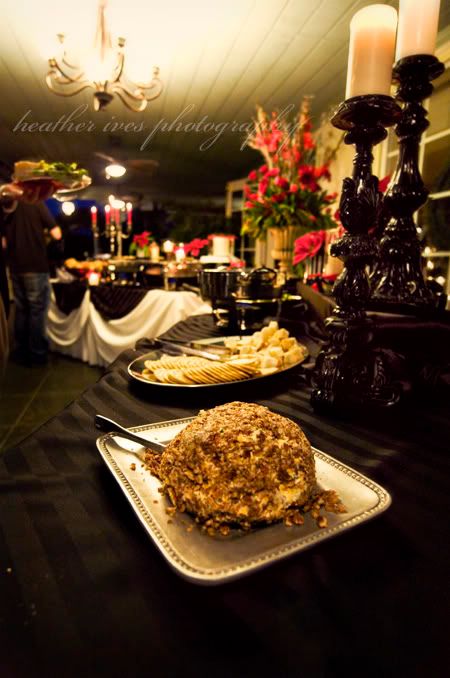 Last, but not least, Brooke's Dad's famous cheese ball. This was not prepared by the caterer. Apparently this is her Dad's famous recipe, and a tradition. I thought it was awesome that he made it personally for her reception. And le
t
me tell you, it was Delicious!!! Brooke, I need that recipe! Or is it a family secret?