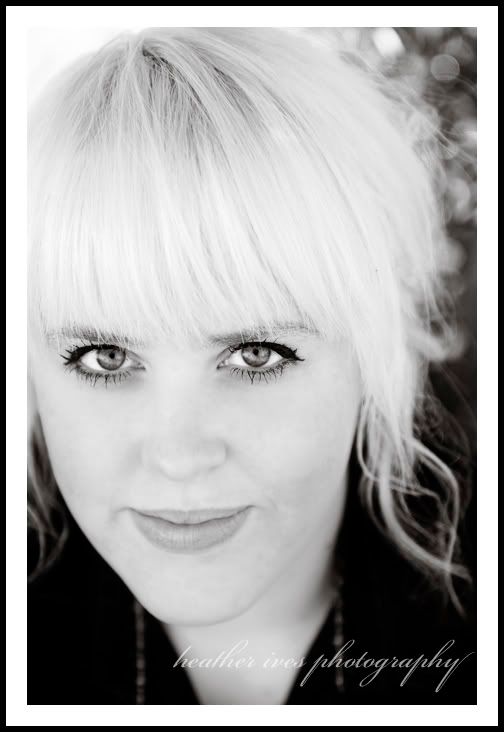 -Jacy, I am working hard all day to get your family's pictures done, I promise! Thought I would share one. This beautiful woman is Jacy's youngest sister, and she was so camera shy. She was always trying to hide. Which was very troublesome in the group photo, young lady. It was hard to find one where you weren't hiding, and where every one's eyes were open. Very Naughty, but I will forgive you. smile. Well, her mom took me aside and asked it I would get individuals of her. Of course! Can you even believe that she would be shy or self conscious one bit?! I told you, you are gorgeous!!!!! And by the way, she is single. Pass the word on. I really like to set people up. Do you know of any righteous dudes?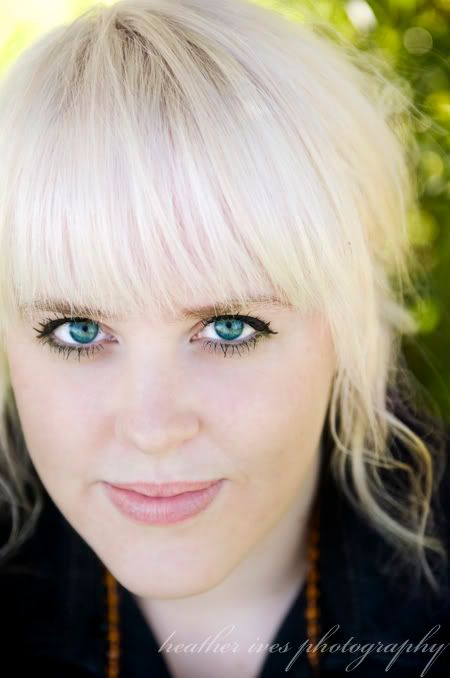 -I loved the black and white so much, but I had to show the color one also, because her eyes are just such a beautiful color!
-Off to edit! Make it a beautiful Saturday!!!