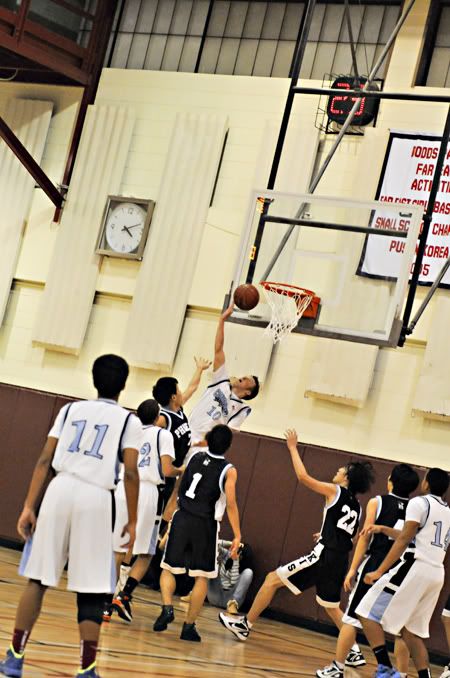 Jacob's coach told us that he calls Jacob the suburban heartthrob.
He does put on a good show for sure.
The coach owes him a lot of steak dinners too.
He promised the players that if they get a double double
(double digits in score, and double digits in rebounds)
he will buy them a steak dinner.
I must admit, i love to watch him play.
He is so driven, focused, and lives for the win.
He gives it all out on the court.
It is amazing that he has never been injured.
He's a lot like his father that way.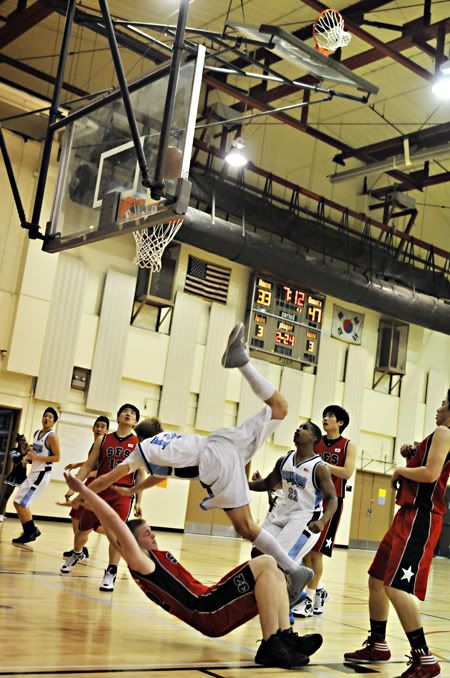 see what i mean. ridiculous right?
He gets real crazy when he is mad or they are behind.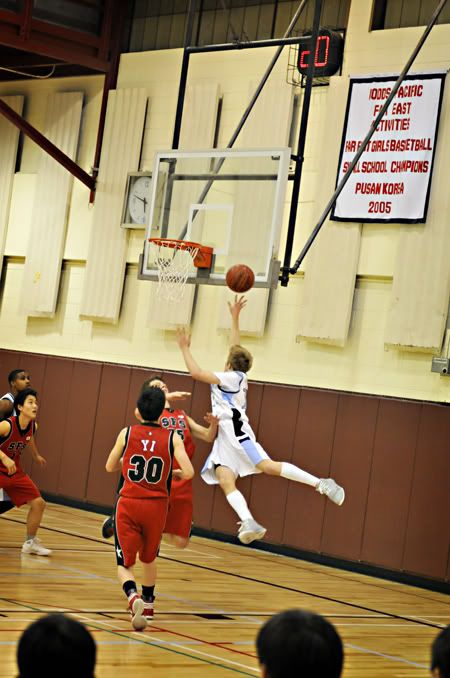 Look at his twisted body in this one. He's lucky he is flexible like his mama.
It's like basketball yoga.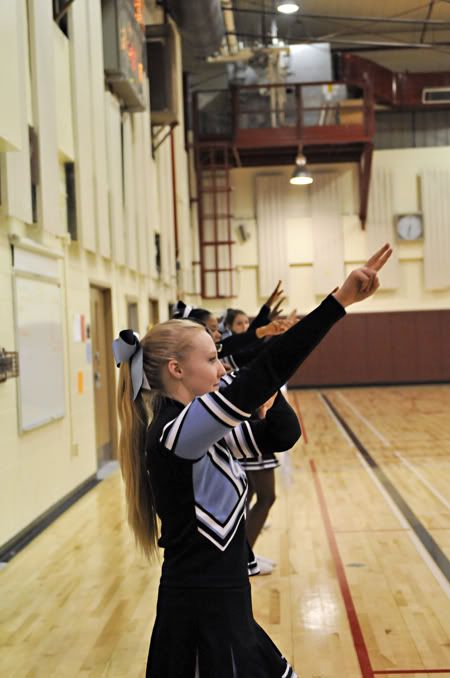 cutie Rachel cheering her brother and osan on to victory.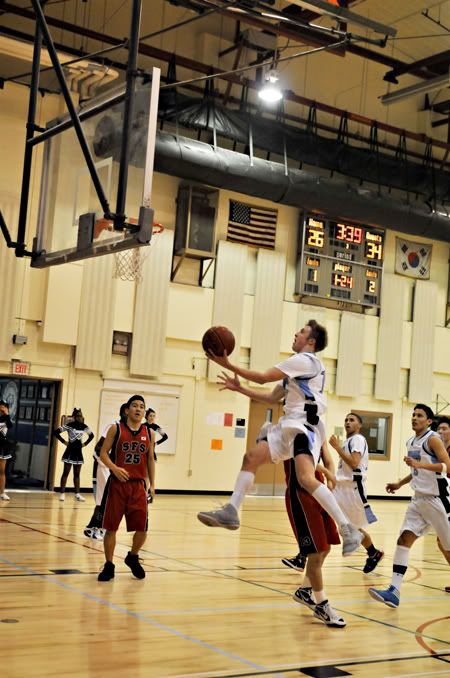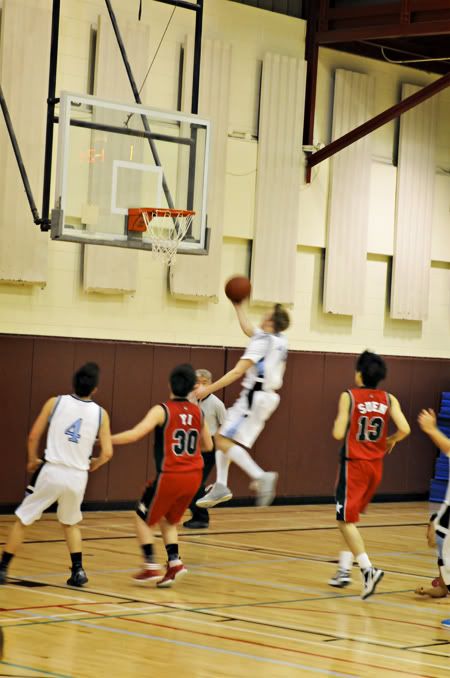 he looks like a midget in this one. ha.
and look at the two guys behind them. They are like,
"I am getting out of the way of that!" ha.
I can just hear my dad, brothers and brothers in law putting
in commentary for this one. Jacob had some pretty good
ones. He's a Reneer for sure.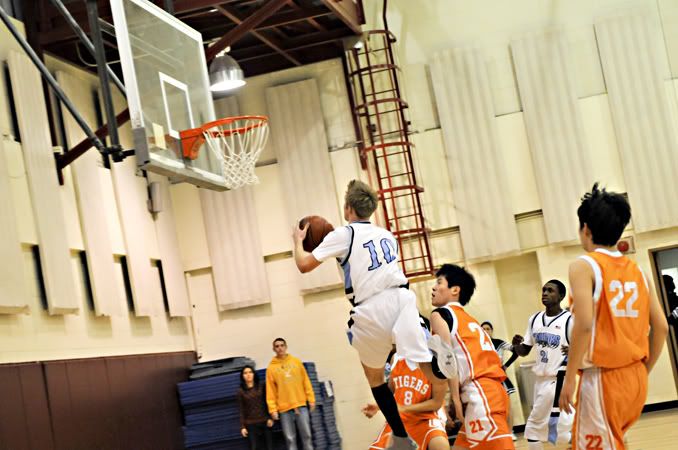 he looks like he is running up to the basket here.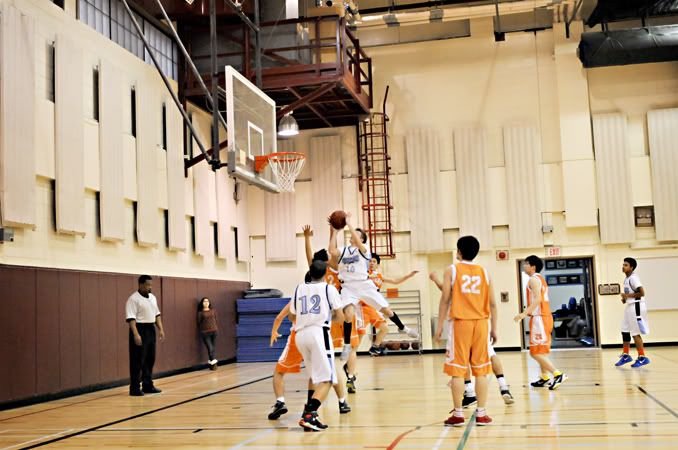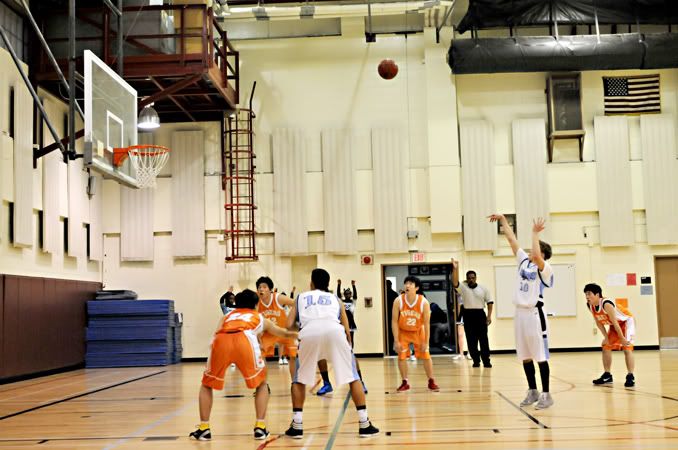 he rarely misses a free throw.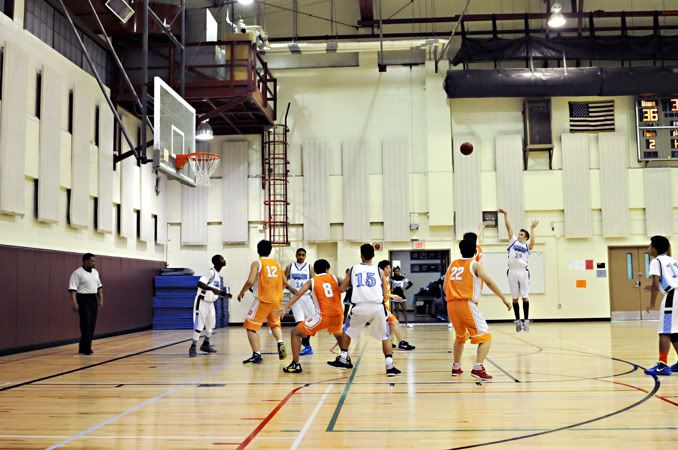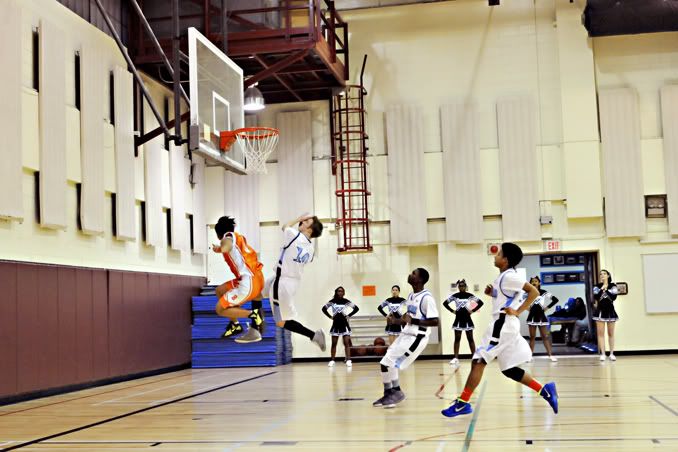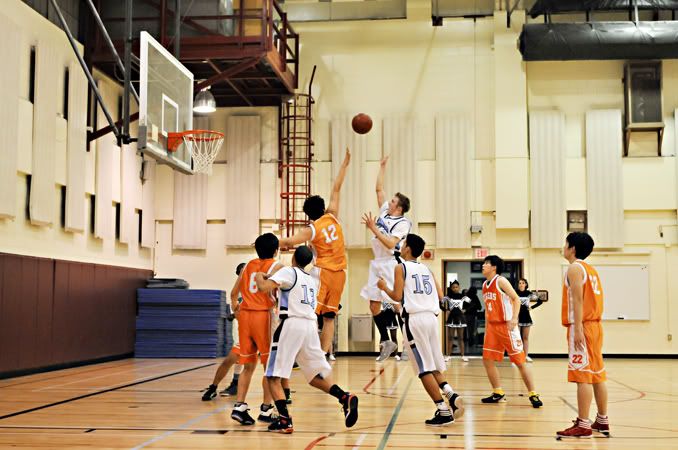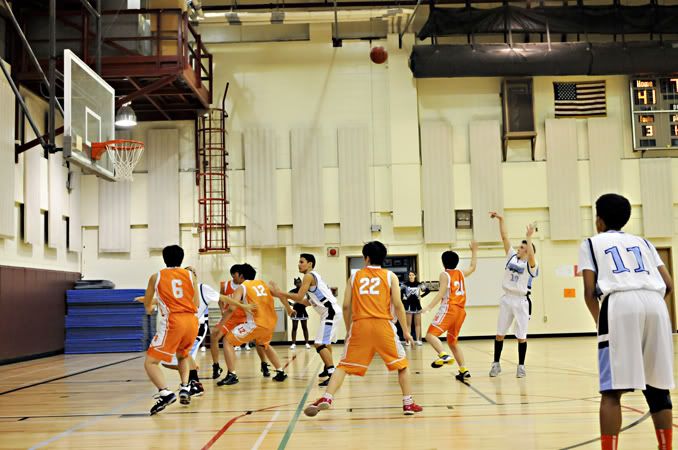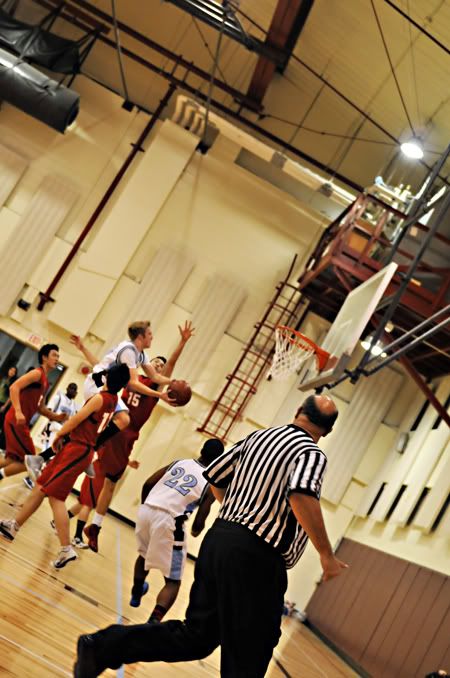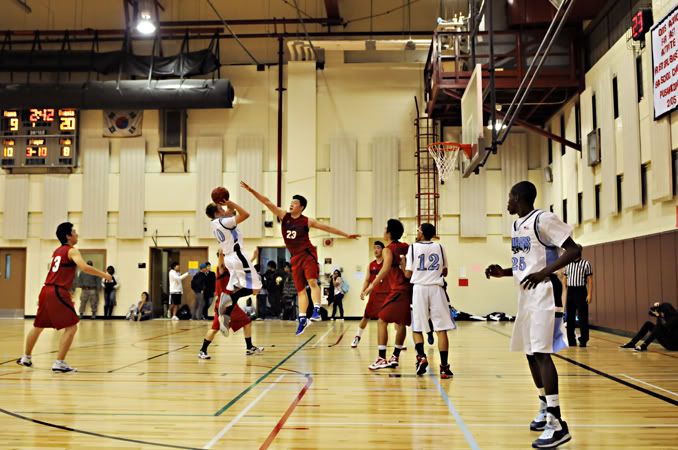 I'm proud of him.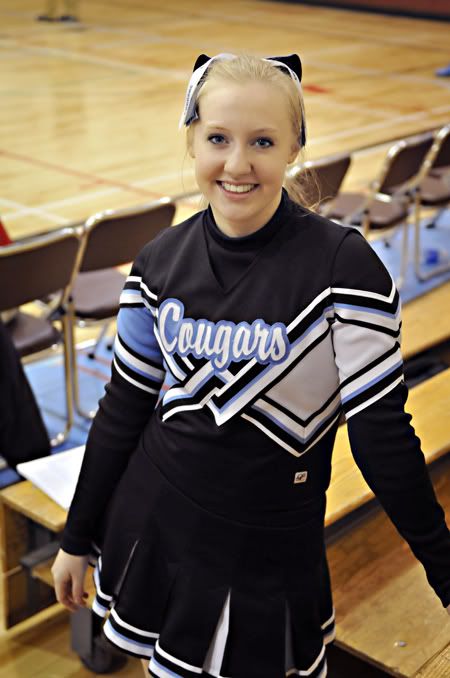 and of this girl too.
Ammon and Pooh are sure to follow in Jacob's footsteps.
Jacob is telling me how he is going to give ammon
drills to work on, and have him weightlifting at 12 etc. etc.
he cracks me up.
I'm sure ammon will be calling Jacob "uncle rico" as he recounts how
back in the day he could throw a pigskin a 1/4 mile, and such.
can't wait to see jacob at one of ammon's games cheering him on.
I'll probably be a grandma then.
so weird.
off to bed. This old lady needs to rest her bones.
good night.