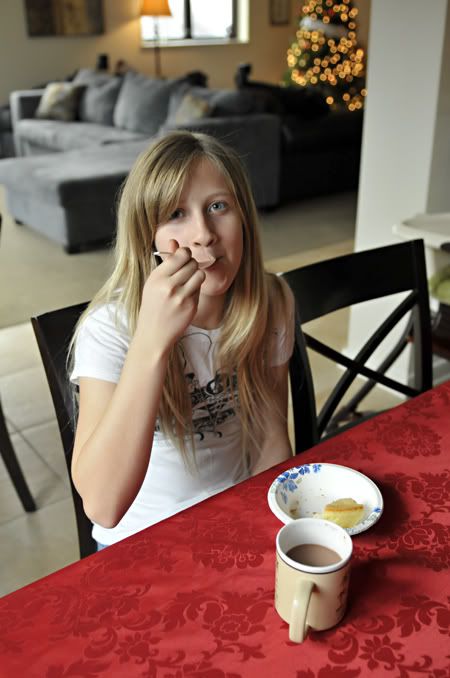 Rebecca is obsessed! with cheesecake.
She just can't get enough of it.
Everywhere we go she has to find cheesecake.
She buys it from the grocery store on her own.
The question is......how does she stay so thin?
ah, the joy of youth. (and she loves to exercise. smile.)
Please share if you have a to die for cheesecake recipe.
Have I ever told you about the maple cheesecake recipe from Martha?