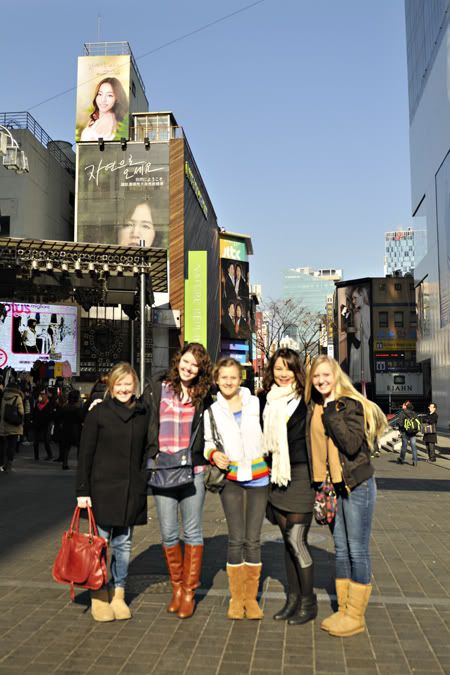 We girls had a fun MLK holiday shopping in Seoul at
Myeong-dong.
Dong means Neighborhood in Korean, and Myeong means
bright and clear. It should mean fabulous!!
Do you see their happy albeit blurry faces?!
Myeong-Dong is a huge famous shopping area in Seoul,
and one of Rachel's birthday coupons included a trip here
to go to the clothing store Forever 21.
It has huge dept. stores, and then lots of American stores. All the
name brands. But we heard the Forever 21 was amazing.
I just read that over a million people pass through this shopping
district every day!
We drove to the army base in Seoul and then took a taxi from there.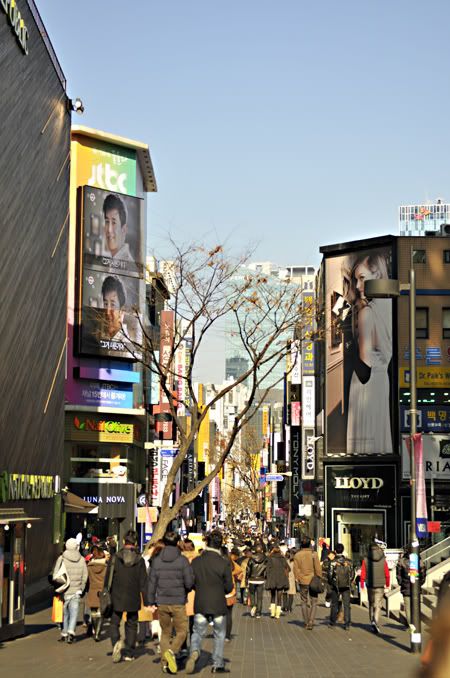 here we go!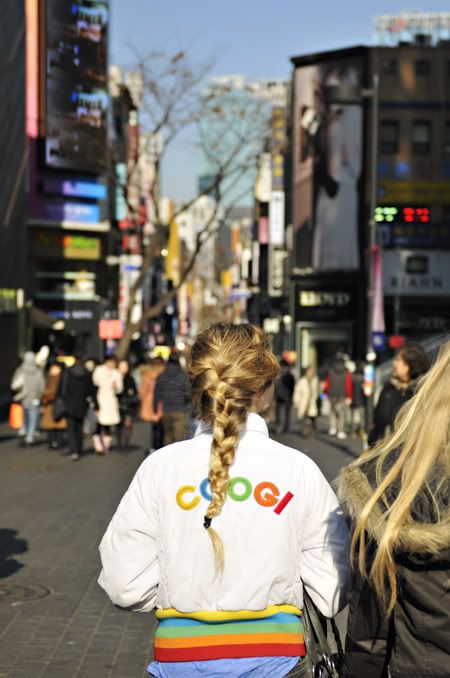 Rebecca went to bed early on Sunday, she couldn't wait to wake up and go!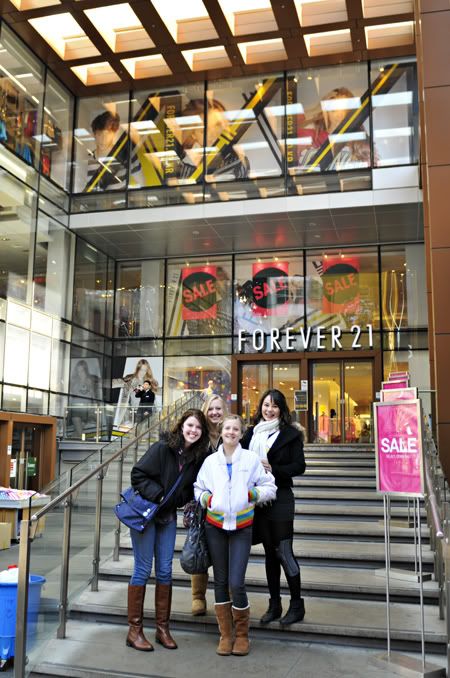 This 5 story Forever 21 did not disappoint! It was amazing!
and really reasonably priced.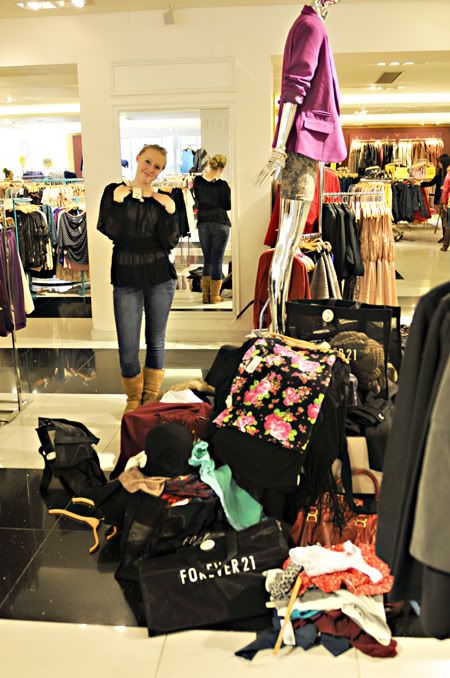 We got to a point where we just set up shop on the top floor.
We all dumped our bags in one place and would rotate who manned our spot.
Yes, we got a lot of funny looks. Look at our pile?
It was hysterical. It was often our dressing room as well. We would
just try things on for each other right there.
It was really hard work and I was sweating by the time i got out of there.
ha ha.
proof of our hard work. smile.
The work really was trying to carry all those bags the rest of the day.
But really we had spent so much time (and money)at Forever 21
we didn't last too much longer.
but we had worked up a hearty appetite. Nothing tastes so good as
eating after a good day of shopping. And we were super excited that there
was a California Pizza Kitchen!!
There were a lot of American restaurants in the area. Which is very
exciting when you live over seas.
Ahhh, perfection. It had the perfect view.
We were so hungry and so excited about the menu...we ordered
a ridiculous amount of food. Yes, they thought we were
crazy here too. Our waiter forgot one of our pizza's and when we
let him know he said, "I'm sorry, there was just so much food!"
Us piggy Americans. hee hee. I mean oink oink.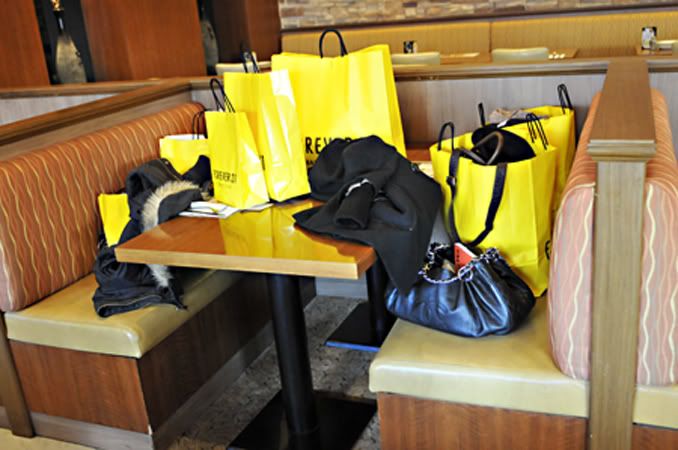 too funny.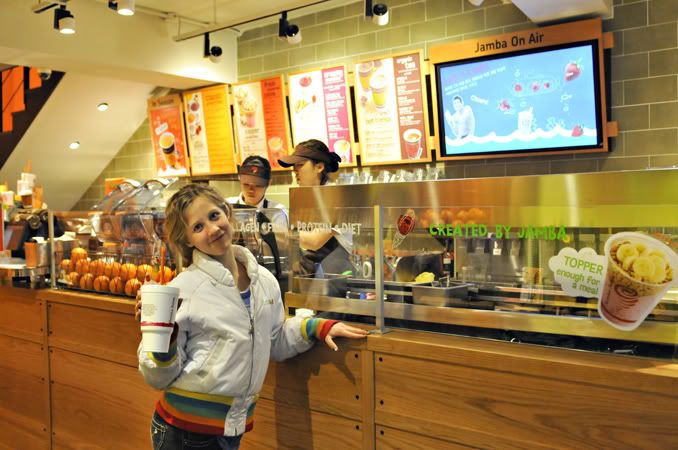 but as full as we were. Everyone had to get something at Jamba Juice.
oh the things you take for granted in the states. smile.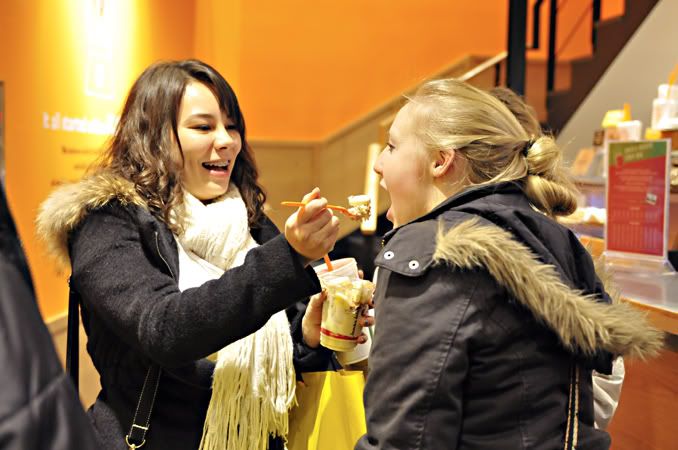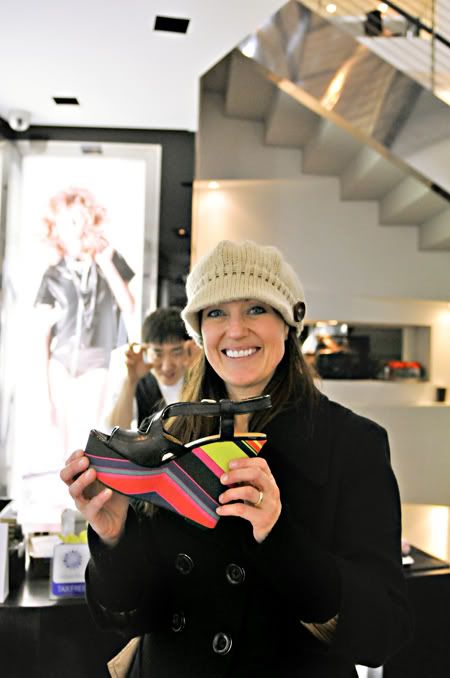 no i didn't get these shoes, but the guy who worked there was so funny.
(see him in the back?)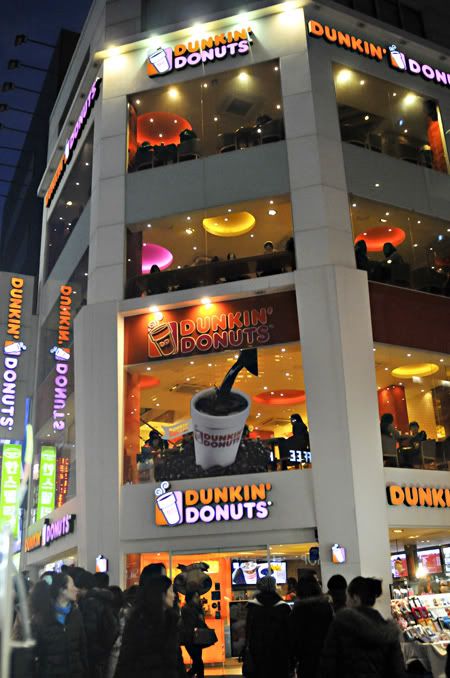 Have you ever seen a 4 story Dunkin' Donuts before?
Cool huh?
there are a lot of Dunkin' Donuts in Korea. and krispy Creme too!
We barely made it back out alive!
Although the real challenge will be getting past our husbands
with all of this stuff. ha.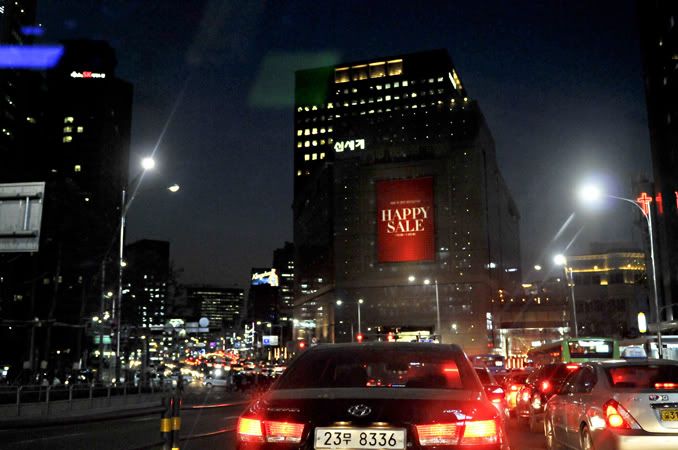 the taxi ride back to the base, ahh...it was a "happy sale" day.
(see the seoul tower below?)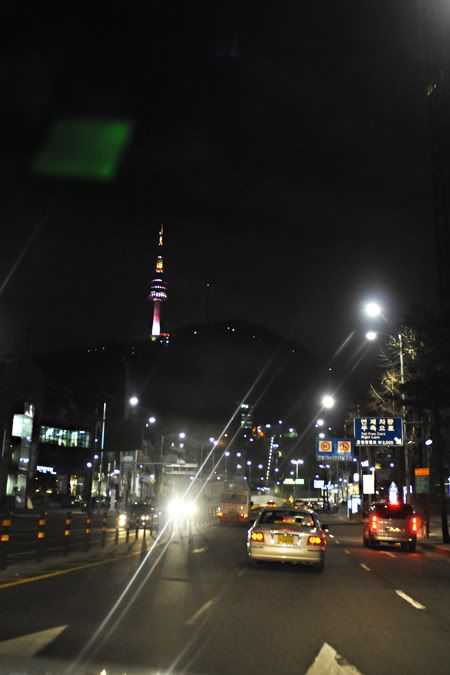 the end.