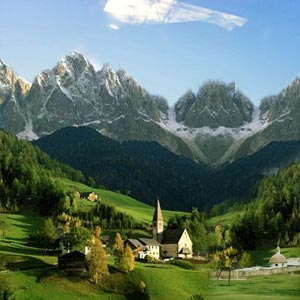 We got our orders yesterday to go to Aviano AFB
in Italy next summer.
Could this really be happening?
Spero di si.
The current branch president of our church is moving this summer from
Aviano and is making sure that we get his house.
He says it is the best house he has
seen for rent there and he has been there for 5 years.
It is a 7 bedroom home on many acres of property.
Here it is.
Just kidding.
This is the sanctuary of the Madonna del monte in aviano.
Aviano is just south of Venice.
Nestled in a beautiful valley with mountains surrounding as you
can see in the first pictures.
Amazing right?
SO WHO IS COMING TO THE IVES B&B?
Our rates will be reasonable. smile.
Italian speaking tour guide included.
Which means I better start seriously brushing up on my Italian.
Comment if you plan on coming to visit!!!!!
P.S. for more pics go and check out my friends Karlee and Dave Zollinger's
etsy shop
. They are selling prints of all the amazing things that they
saw while traveling Europe when they lived in Aviano.