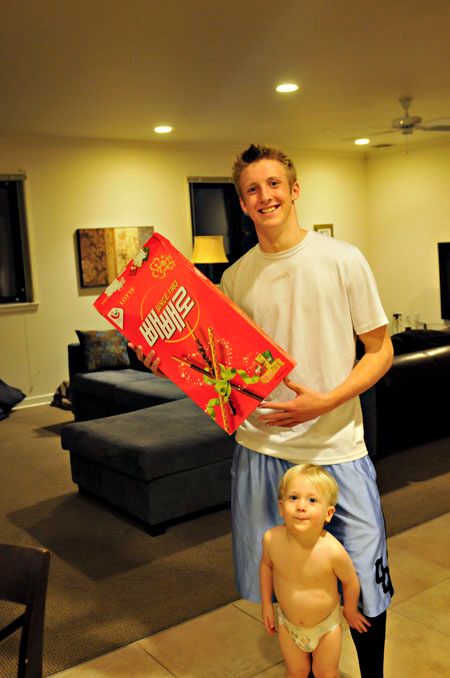 We didn't even know that November 11th is
Peporo
day here in
South Korea until Jacob received this gift from his girlfriend Alex.
Peporo is a brand of these chocolate covered biscuit sticks.
On Peporo day, which is kind of like Valentine's day, you give the ones
you love peporo sticks. A delicious idea.
On the inside of this huge box she gave him were tons of boxes of peporo's that were wrapped by her and with the message above. very sweet.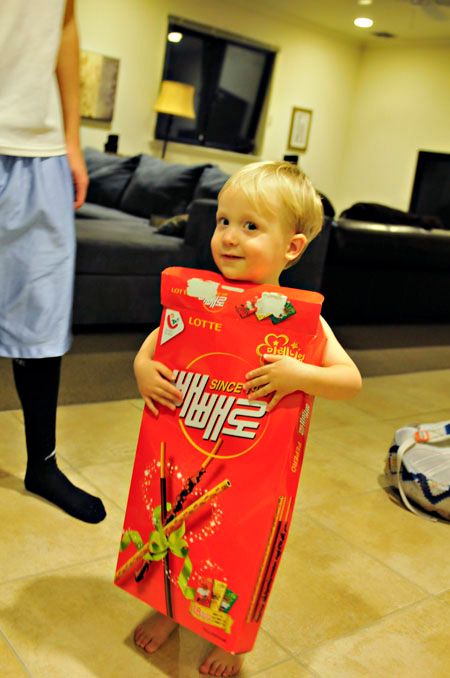 Ammon could have been a box of peporos for halloween. He is a sweet yummy treat.
Thanks Alex, we all snuck into them, and loved them.
(don't tell jacob. smile)