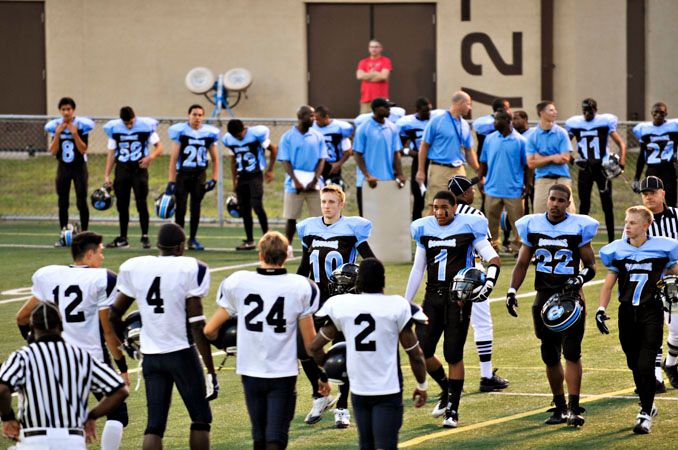 take a look at jacob's game face.
Thursday night was the first game of the season and a home game.
We were playing Seoul American School, which is the high school on the Army
Base in Seoul. They aren't in our league because they are three times bigger than our school,
but we always play them because they are close.
Jacob wanted to win so bad. But then again, he always wants to win so bad.
Jacob is an easy going happy kid, which is why it is so funny when he
plays sports to see him get so very intense. Like scary intense.
It shouldn't be a surprise since Dave is his father. I just always think Jacob is like me,
and then he gets on the playing field and i realize there are some differences. ha.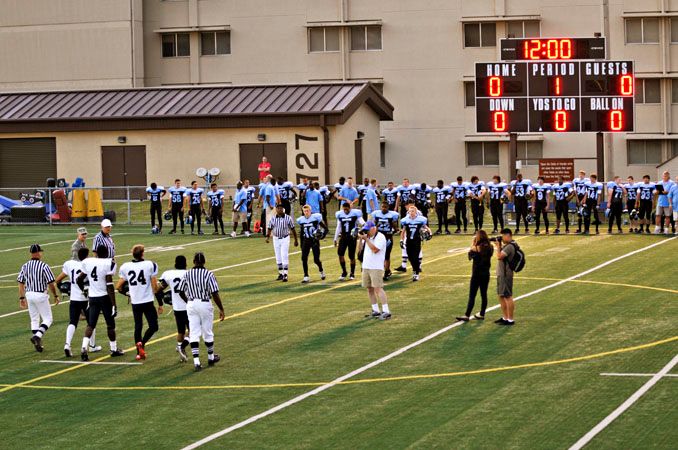 Jacob had some amazing plays like this long pass that he caught.
If they throw it any where near him, he catches it.
At the end of the game they were behind and I heard a man in the stands
yelling, "Throw it to 10!"
I was thinking the same thing. smile.
he has the ball in both of these.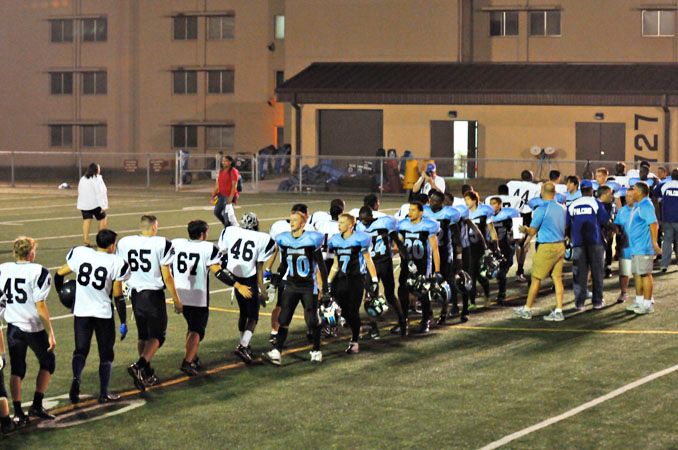 I think this is so funny. He is all serious and mad that they lost as he passes the guys, and then as soon as he gets to the Seoul cheerleaders he is all smiles. Yep, he's a player. smile.
I forgot to ask Jacob what they asked him in his interview.
They lost the game and jacob came home so angry.
It took me an hour to talk him down and convince him that it was an amazing game
and nothing to be embarassed about. Seoul's team played to their strengths, which was
their enormous front line. They were twice the size of our guys and mostly seniors.
It was a really fun game to watch.
It was so fun to be at the game. It's like the whole town is there and all the little kids running around playing together. I didn't see the little kids the whole time.
Rachel made varsity cheer again, the day before so they weren't ready to cheer for the game yet.
Bummer.
I wish I would have gotten a picture of Ammon in the stands. He kept sitting next to this group of high school kids sharing his big bag of doritos he was holding. We were dying laughing.
I just had my huge long distance lens on and couldn't take a close shot.
Anyway, their next game is in Japan at Camp Zama near tokyo.
Wish i could go. dang.