To know ammon is to know that he absolutely loves and adores his
pooh bear (baboo). And balls are all he thinks about.
Pooh bear has been through a lot. Teething was hard on him. His nose is
almost completely off now. Ammon bites and kisses on him constantly, which means
he usually doesn't smell all that great. ha.
I love how he rubs pb's ears for comfort and now he carries him around by looping is arm
through pooh bears shirt. So cute.
Keri Peterson gave ammon this bball when he was born with his
name on it. Keri, he loves it! thank you so much.
Jacob has ammon already working on his form as he shoots. ha.
love that smile.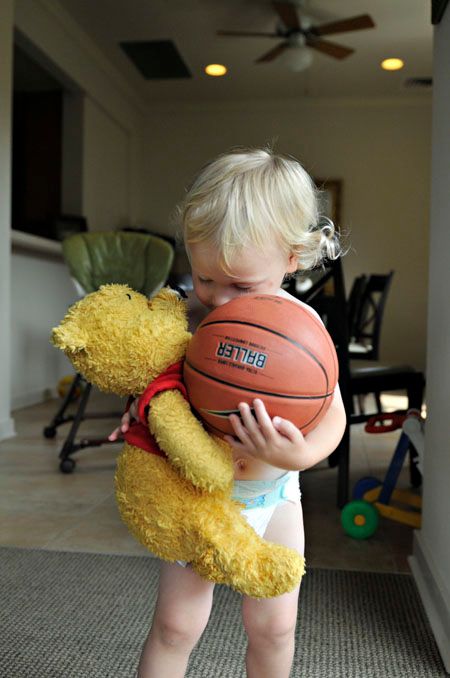 right now, he is really wanting to share everything that he loves with baboo.
So I have to put crayons in his hand and have him color etc.
Here he is wanting to have a chance to hold the basketball.
His other great obsession right now. Orange slices. We seriously have to limit
his intake of oranges. Before it was bananas. Now it is oranges.
He couldn't be happier watching elmo and eating orange slices.
happy boy. happy mama.