Late friday afternoon from our hotel window. Holy apartments batman.
When we first got there, I see Leah huddled on the window sill writing something.
Found this on the desk later. Leah is my little poet. I find pieces of paper of her thoughts written in poetic form all the time. love it.
waiting for the concert to begin, which was only about 2 minutes for me. Getting to the concert was quite crazy. We just hope that our taxi driver knows where to take us. After the concert was over, we looked at each other and realized....we have no idea how we are getting back to the hotel. Lots of adventures on this trip.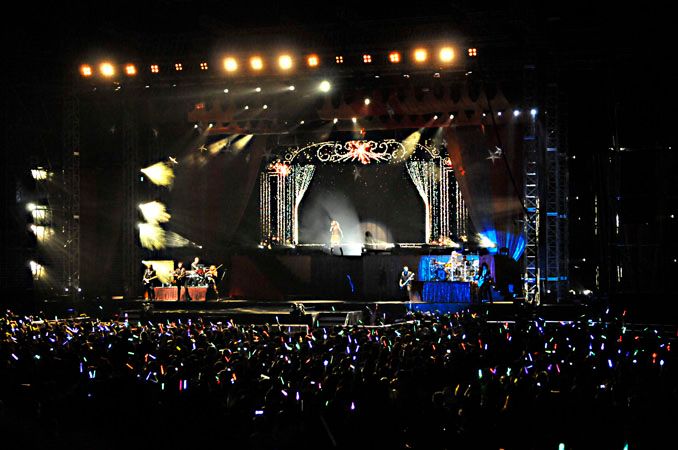 the concert was great and went by so fast. It was way smaller than I thought it would be. Very intimate feeling.
Taylor actually came out into the audience and sang a couple of songs. Look how close she is to us.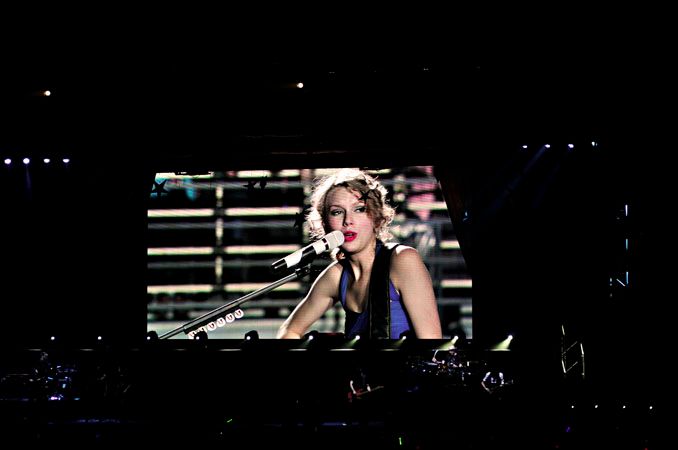 She really is so beautiful, and so talented. She plays sings and i don't know what else (name that movie?) Really though, her voice is flawless.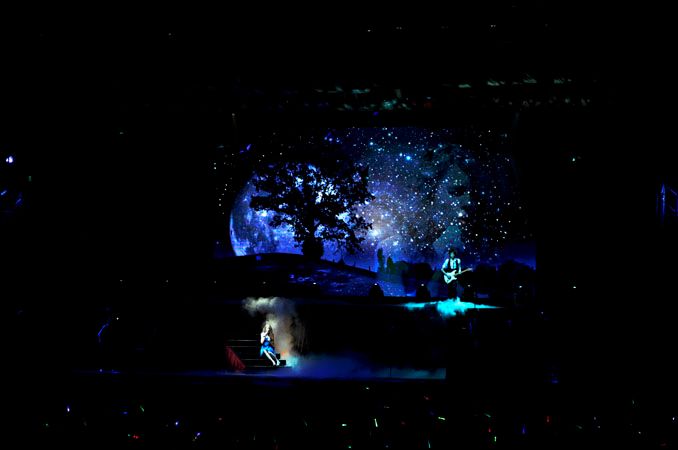 The center screen was so amazing it looked 3D but not weird. There were always really cool backgrounds going.
this picture doesn't do her outfit or the background justice. It was so beautiful.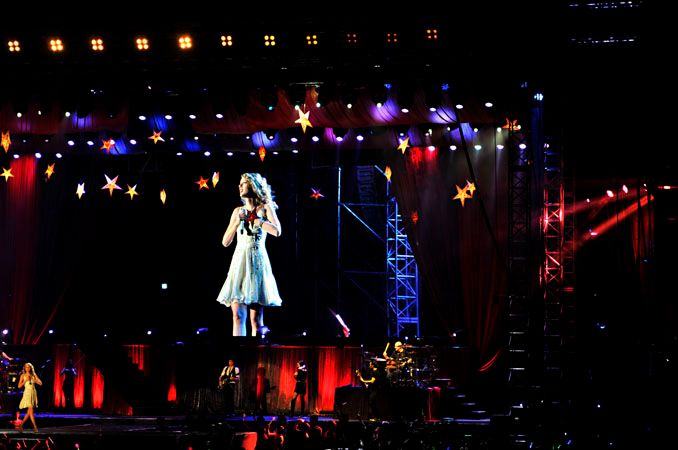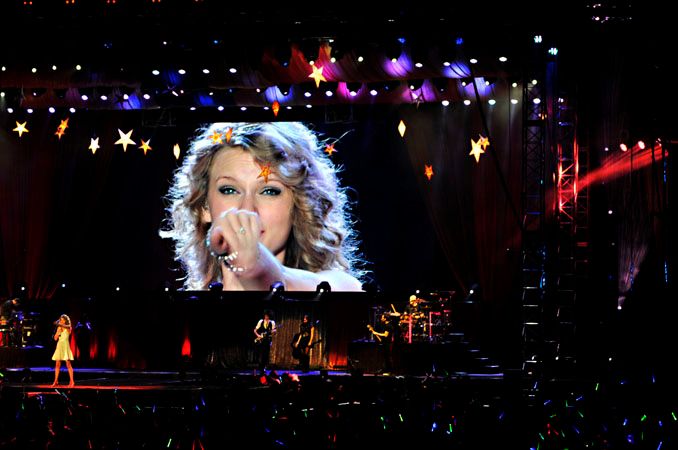 Saying goodbye.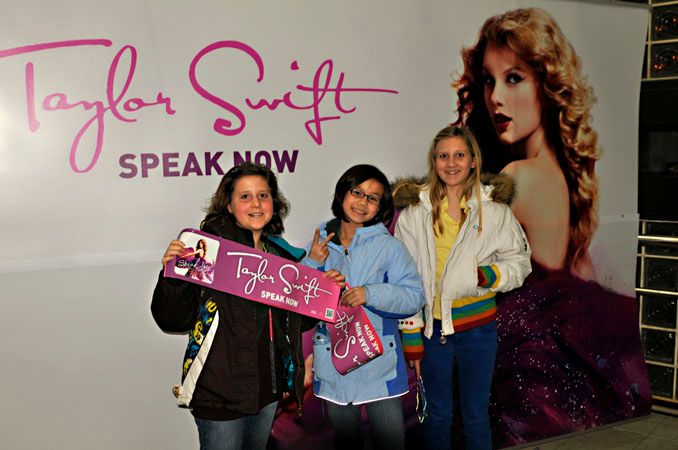 the concert was only half the fun. The hotel was connected to a train station, bus terminal, a dept. store, many malls, restaurants etc. It was crazy and confusing. Here is rebecca in one of the little cutsie stores they have everywhere.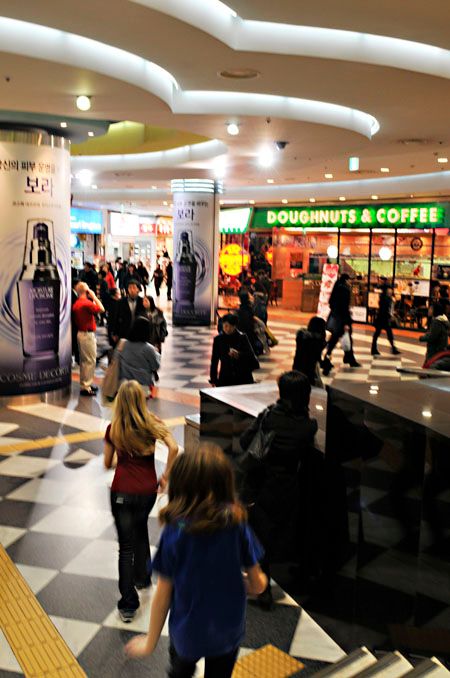 The girls running when the saw a krispy kreme donut!! I was hot on their trail.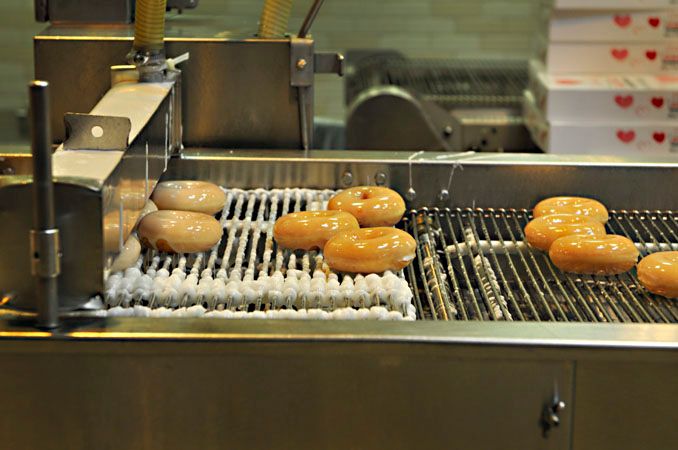 We actually have krispy kreme's on base, but not hot and now like these! YUM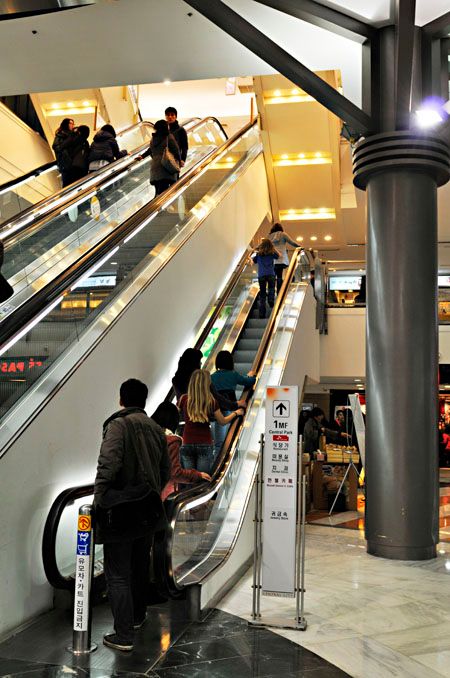 I loved this little mini escalator that was next to the big one.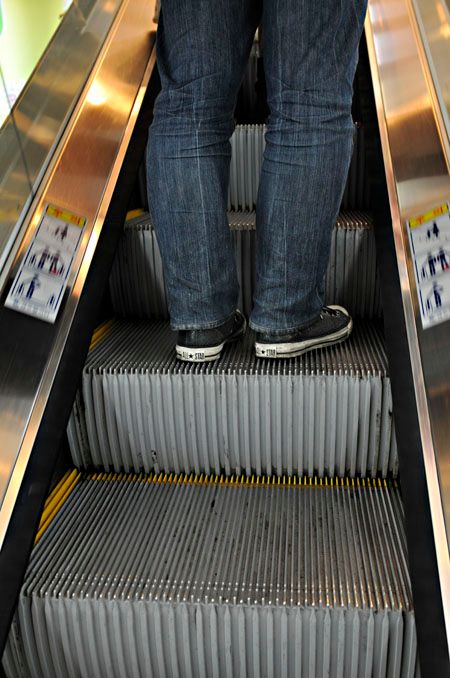 so cute. (this is just some random guy in front of me)
oh and the stair is cute not the guy. smile.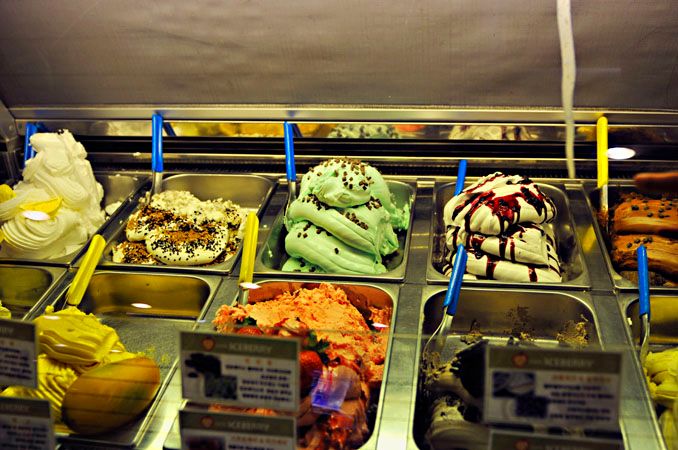 I need to go back and have some of this.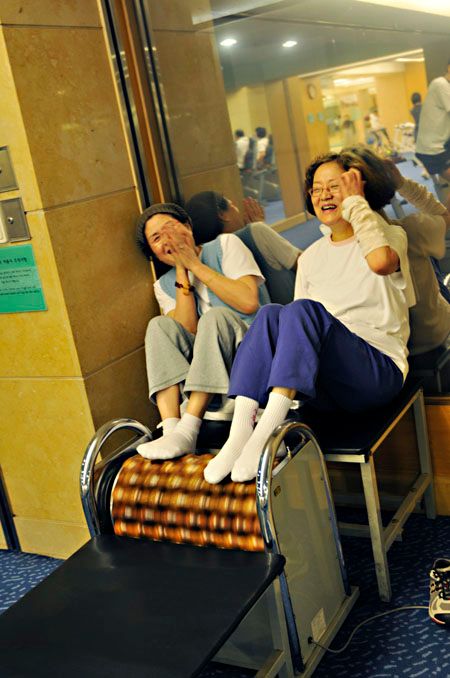 The hotel had a health club in it with a million amazing things. Like indoor golf stuff, massage chairs, squash, pools, korean saunas, but this picture was my favorite from the gym. There were so many cute older ladies hanging out and working out together. Doesn't this look fun? The girl hanging upside down suspended by her ankles did not look fun. I really wanted to take a picture, but was in a hurry. There was the normal gym equipment then all kinds of other fun unusual stuff. Another reason I need to go back. Take dave, and go to the breakfast buffet. The kids just wanted mcdonalds.
Anyway, the trip felt a bit rushed, and the girls were kind of cranky in my opinion, but they haven't stopped talking about it since, so I guess they had a great time. I told Leah that she wasn't allowed to say the word "JW Marriot" again though. They just thought that was the end all be all to be in that fancy hotel. She and Lizzie keep saying how that is the first time they have ever slept in a bed in a hotel. They are always on the floor. Too funny. So they finally get a bed and it is a korean bed, which means it was hard. I couldn't believe it. I mean it was soft by korean standards. So there you have it!
Hope you had a great valentines day. Here the girls give the boys flowers and candy. Next month on March 14th i think, is white day and the boys then give to the girls. On a day in April is Black day and all the single girls get together and eat black noodles. At least that is what my single friend who lives in Seoul told me. Did you know there are tons of people here that come and teach english in the korean schools? They have to have native english speakers as teachers, and they don't have to speak korean. they are paid really well, and given an apt. to live in. It is a really cool experience. It would be a little to scary for me i think to do on my own. These girls are so brave in my opinion.
It's late and i am rambling. Hopefully I will be able to post soon. For some reason, blogger hasn't been wanting to come up on my computer. annoying.