One of ammon's favorite things to do is play with my scriptures. He doesn't try to rip the pages, he just wants to leaf through them. I love to cozy up next to him and watch his little fingers and hear his raspy baby breathing. That is one of my favorite things. Look at him in his cozy little jamies, so little and yummy. I can't believe how much joy he brings me, and all of us.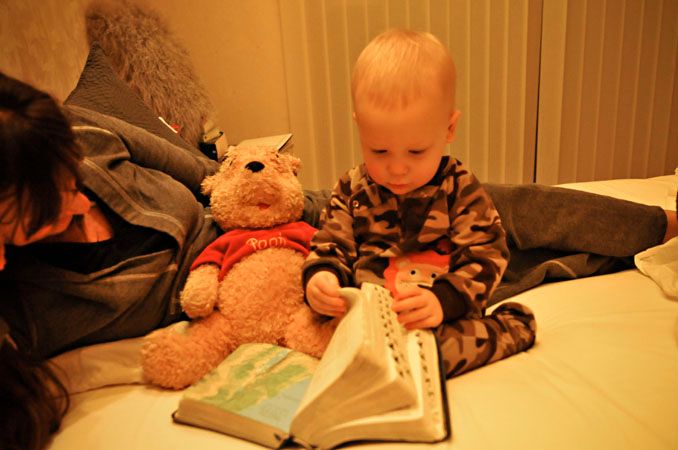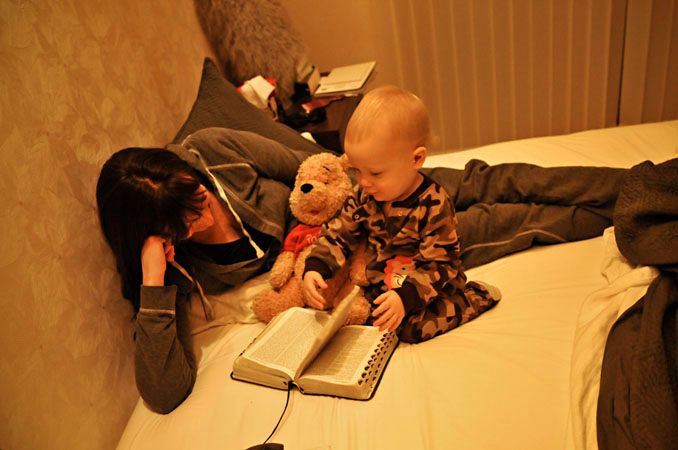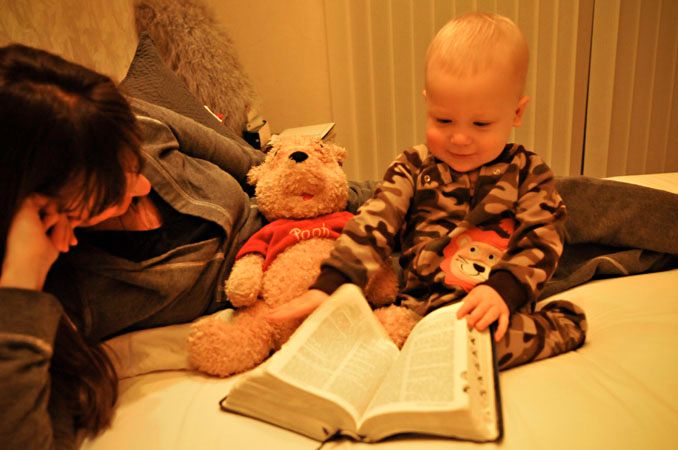 Ammon also really loves his pooh bear, he looks at it with such love. His whole face lights up and he laughs when we have pooh bear do funny things. He hugs it and loves on it so much. He actually sleeps hugging it. I have never seen a baby do that. It warms my heart to see it.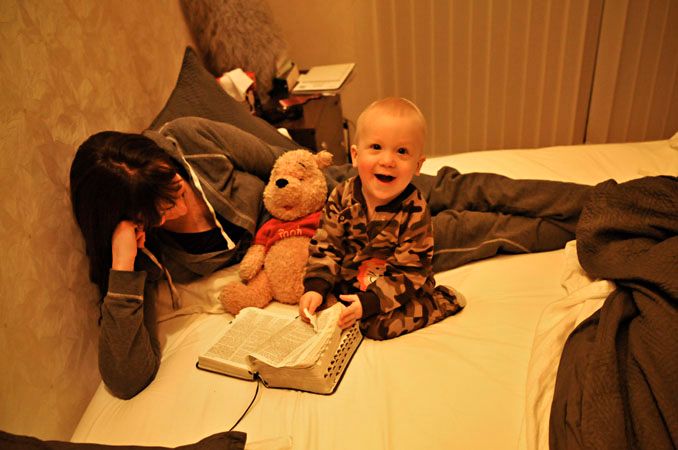 It also warms my heart to see this.
P.S.-My nephew, and the oldest grandson just got his mission call to Romania, Russian speaking!!! Go Austin! Isn't that so cool?!
P.P.S. -For the first time in many years Dave and Jacob don't have to wait to watch the super bowl because it is on Sunday. Here it is on Monday morning. Perfect. If you can believe it, everyone has off work to watch it! Crazy. I might get a pedicure in honor of the super bowl. ha