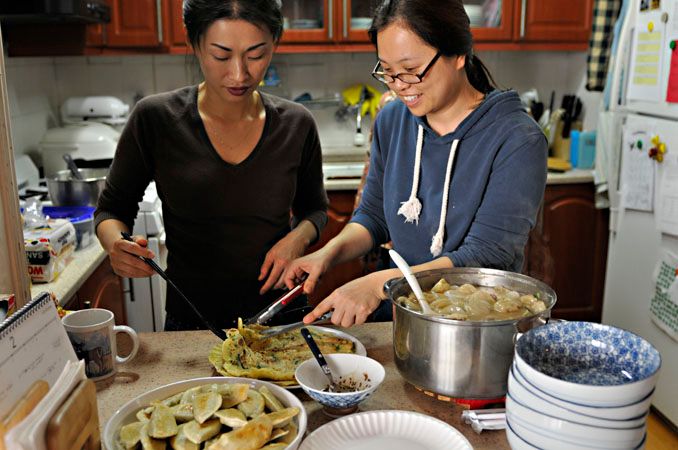 Jihyun (on the right) went home (north of Seoul) for Lunar New Year. Lunar New Year is the biggest holiday for Koreans. It is celebrated for three days with family and traditional food. The kids especially love it because it is kind of like Christmas. The children (until they are married) make a deep traditional bow to their elders and wish them many blessings in the coming new Year. They are richly rewarded with money. Jihyun's kids had the goal of making 60,000 won. I am happy to report that things went better than hoped and Jason came home with a whopping 120,000 (about $110).
Jihyun returned home with a lot of homemade mandu made by her mother. She very graciously asked everyone to her house for mandu soup and fried mandu and
korean pancake ( pajeon).
I should have tried a deep traditional bow to jihyun. ha ha