Saturday morning Jacob called me from his room, telling me to come and see how cozy he and
ammon
were. They were all snuggled up in his bed, and Jacob was sharing his baby blanket (yes that he still sleeps with. smile) with
ammon
. Of course, i ran to get my camera. They were too cozy and cute to pass up.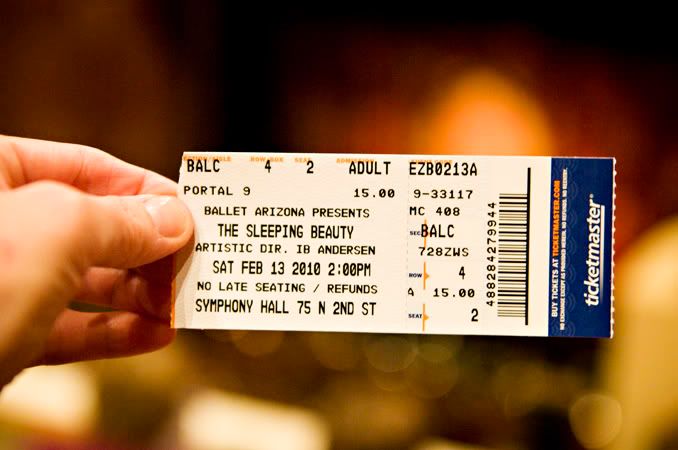 I continued the tradition this year to take the girls to a romantic ballet on Valentine's day weekend. This year we went with friends!
Note to self. Next time feed the kids before we go. Here is Lizzie crying after the performance because she is so hungry. She then cried after we ate because she ate too much.
sheesh
.
I love this picture because of the black and white with splashes of yellow throughout. Isn't that cool. Not even planned. smile.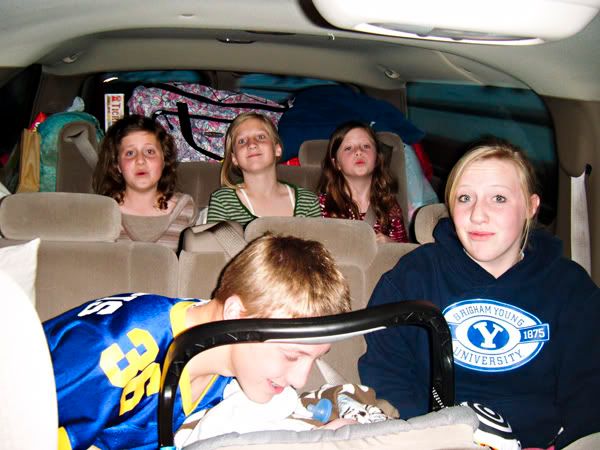 After church on
Sunday
we went on our annual (3rd year running) trip up to
Flagstaff
to sled with the
Nielsens
. We visit
Sunday
evening, and sled on the
Monday
holiday.
Here we are singing away to "scripture scouts". If you haven't heard of the scripture scouts, they are so so awesome and I highly
recommend
them. They can be found at
Deseret
Book.