Finally, I made homemade bread, and it was not only pretty but delicious. I have been wanting to make all of our bread and finally I am ready to go. Pretty good for a first try huh?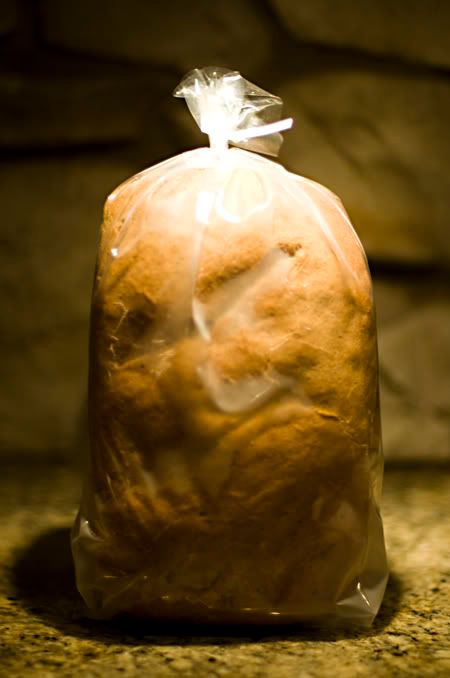 All bagged up and ready for the freezer. I just need to get a food slicer, so I will be a real professional.
My Grandma was so impressed. smile.
Speaking of my Grandma, isn't she so cute? I hope when I am 90 I will be as nice as her. Now when anyone says something unkind in our family we ask, "Would Grandma say that?" She absolutely can not say an unkind thing. All she does is tell us all day how smart, beautiful, and fabulously talented we are. I aspire to be just like her.
P.S. Wait until you see the other things I am whipping up in the kitchen. I have been going to the cooking classes at Dottie's Bosch center. I have my family singing my praises every night. It's a good thing.