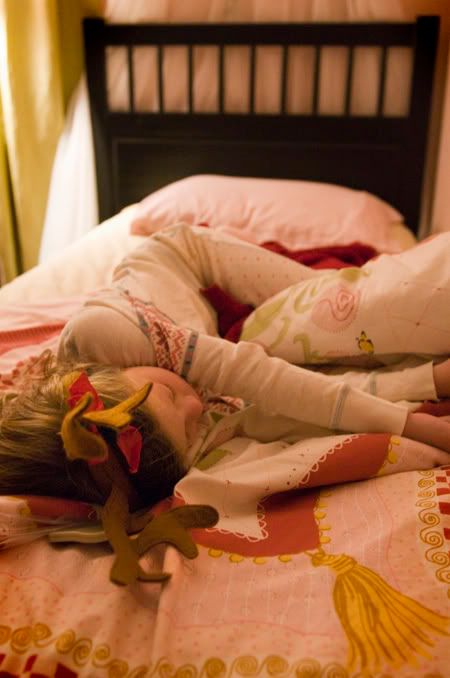 I went up to check on the kids before I went to bed and I beheld the sweetest site. My little baby Lizzie asleep in Christmas jammies from last year and reindeer antlers on her head. Her angel face just melts my heart!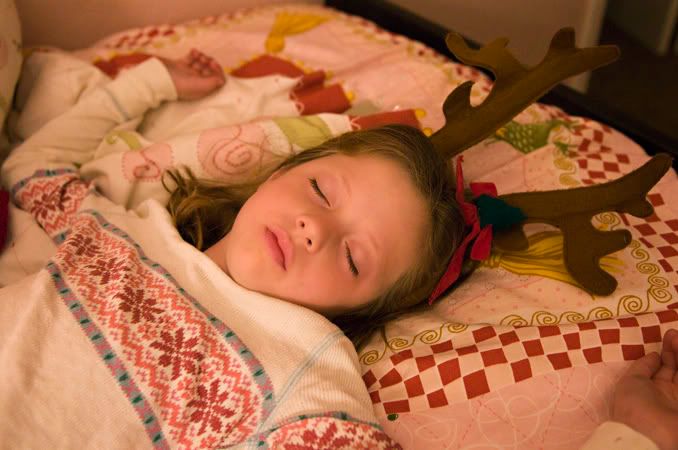 But then I looked down beside her bed. She always has a huge junky mess. And yes, the rest of the room looks like this too. I almost can't even go in when it is like this or I get so mad. When they clean their room we always find everything that we are missing and have been looking for. But it is a pretty intensive to clean their room. So just glancing down what did I find?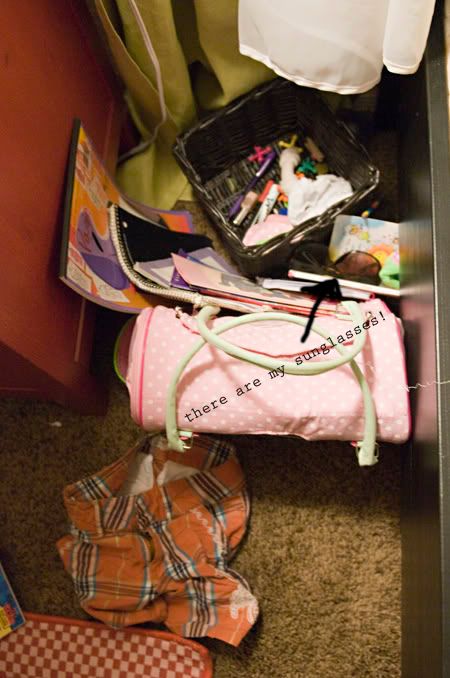 I better just focus on her sweet angel face!