First things first. Dave sits down with the map to make his plan of attack.
lots of female help.
First thing I noticed was how wonderful it was to be surrounded with so much greenery. The Phoenix Zoo has done a great job with creating such a beautiful and lush environment in this desert of ours. I loved these flowers. You gotta love winter in Arizona. The weather was so perfect!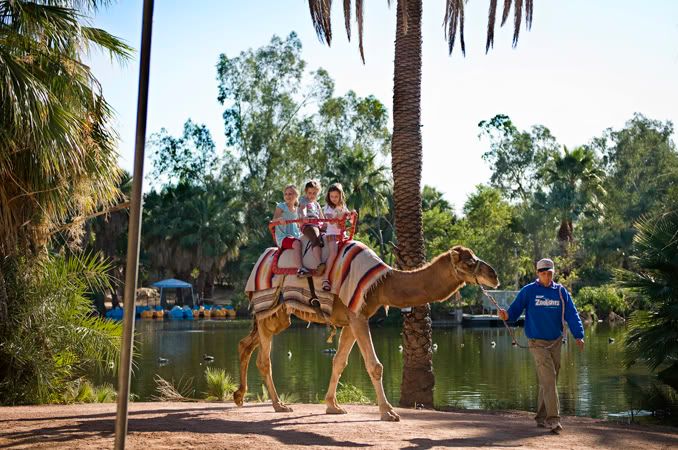 We are always too cheap to do something like this, but we got in for only four dollars a piece so we splurged. We even bought kettle corn. It was a banner day!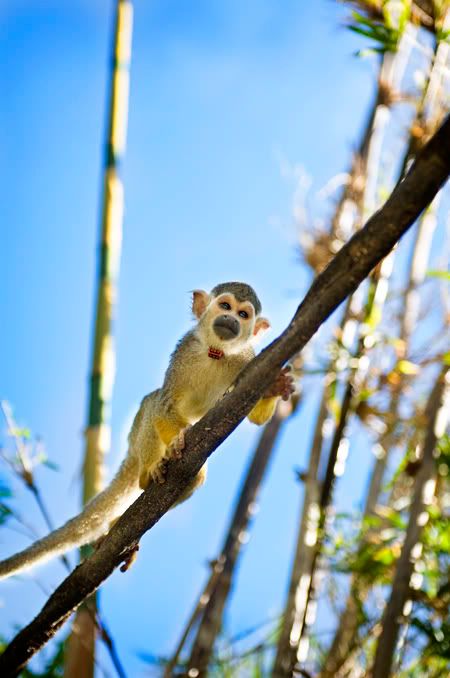 We spent the most time watching these little monkeys above and the primates below. They are so awesome!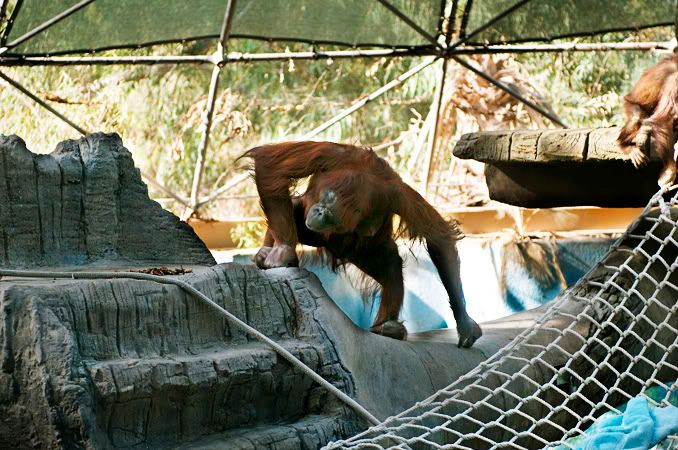 Look at that wing span!
This made me totally laugh. Shall I start doing this to Dave to recognize him as the dominate male in our home. My hemorrhoids aren't quite as bad though. Ok, that was going too far.
Here are my little monkeys. I think they are the cutest.
WE hung with the Astons all day. Little miss penny was given the royal treatment by all us Ives. Notice the football helmet in the cart. Jeff had to bring it in the zoo with him but never wore it. Don't worry though it was still put to good use. There was always someone wearing it.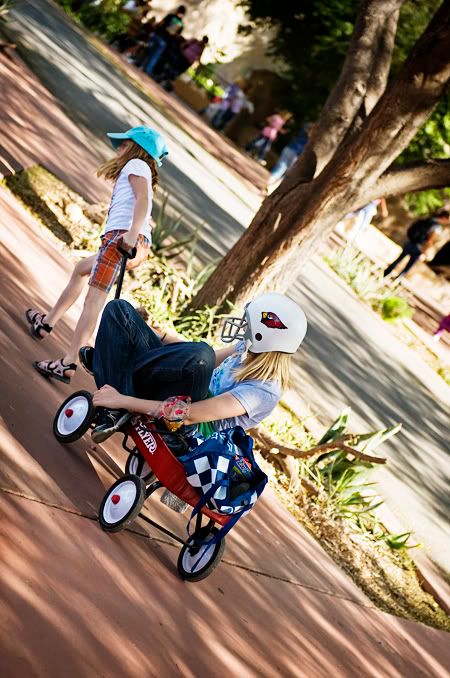 Rachel wore it for like an hour straight. But Grant, she didn't get us on anything free! ha ha. (inside joke). Rachel definitely doesn't care what other people think. She thought she looked cool.
Lizzie found the perfect spot to enjoy her popcorn.
Look at that happy smiling face. I love it. Lizzie kept saying all day about the animals, "they look fake, but they are real." Poor thing. That's what happens when you are the youngest and are stuck doing older kid stuff all the time. Jacob and Rachel were at the zoo every week when they were little.