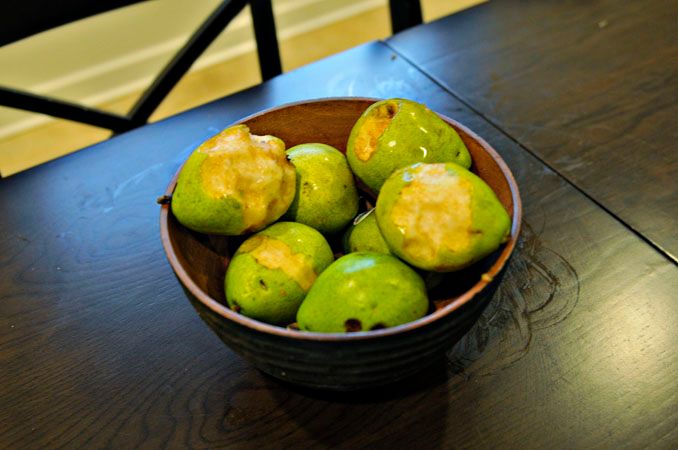 It is so hard to talk to people in the states, because the only time I can call when we are both awake is in the morning, when ammon needs my attention (apparently). I don't have a cordless phone so I am strapped to the computer. This is what happened last time I spoke with my sister. I found a bowl full of partially eaten pears.
the culprit. (a very cute culprit)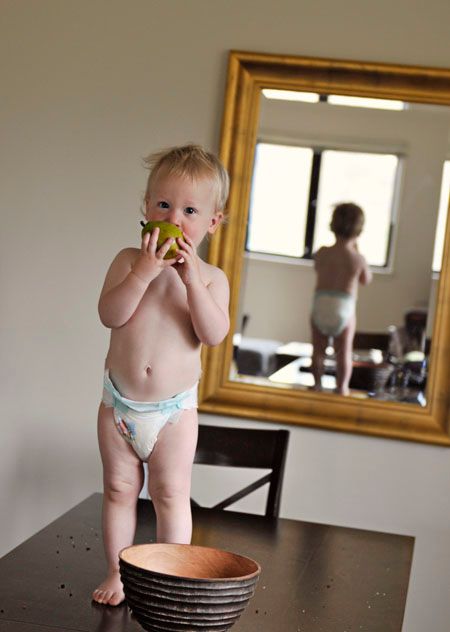 Apparently he didn't learn his lesson (i didn't either i guess)
because this is how i found him this morning.
Obviously, I am not feeding him enough. He is growing so much, so fast.
I hate it when they do that.
So today, dave went and bought me a cordless phone.
Ammon is going to be so sad. smile.
PS-don't you want to give that belly a zerbert!!! mmm
PPS-do you like my $7 thrift store mirror in the background?