It's one of the most beautiful sights that I have seen in Korea.
I walked in and it felt like Christmas morning. My face was so radiant that my friend jane said that she had to take a picture of me. Is it wrong to feel so gloriously happy when entering costco? Do you think they will have it in heaven? Hotdogs, pizza and all? smile. I was very excited also because my costco card from the states works here too. It is like having the key to heaven. ha ha
In all seriousness, I was almost in tears the whole time (tears of joy). From the moment we got out of the car I could smell that familiar smell of costco pizza etc. cooking. I guess I didn't realize how much I miss those familiar sights and smells. So very comforting. Like going home. smile.
It really was the same (I think that means that the korean way is also comfortable and familiar to me as well). But seriously, so much of the same products were there, and for the same price. Except pure maple syrup. It was $40 dollars for a big bottle. But it's ok because I could just get that on base. It's the other fun stuff.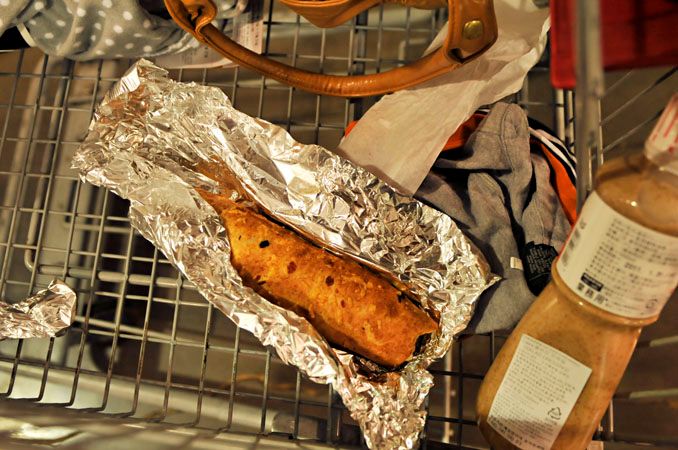 A bulgogi wrap for instance. ha ha. They had the chicken bake too. It kind of tastes like a philly cheese steak wrap. Delicious. But they had the same pizza, smoothies, ice-cream etc.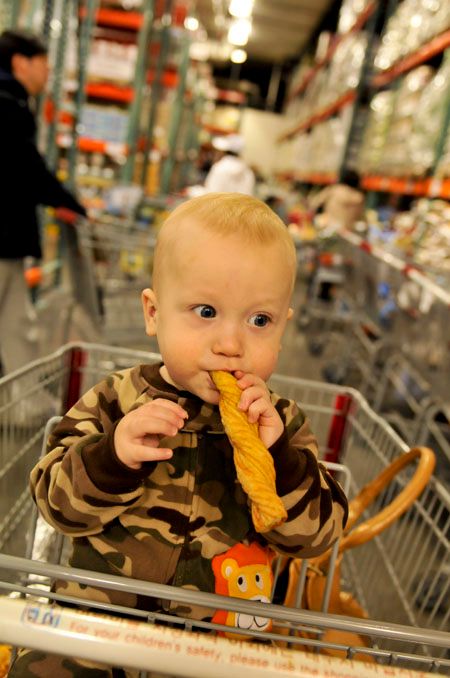 Here's ammon with his churro (and wearing the new pjs that I bought him there since he peed through his outfit).
Ammon is like a celebrity wherever he goes. Everyone stops to love on him, and he lets them. He is such a sweetheart.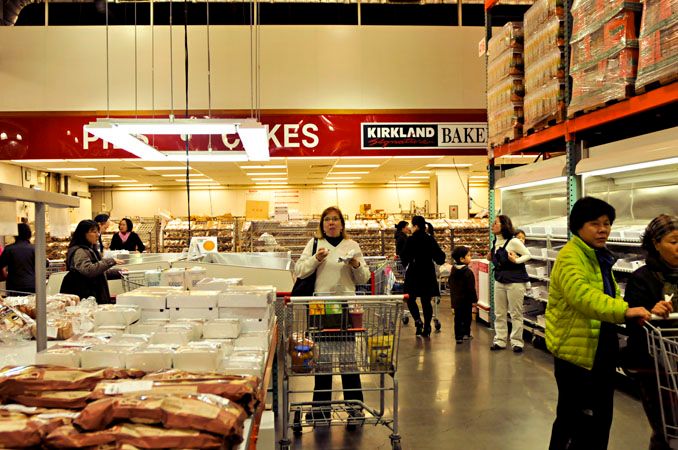 I caught my friend jane enjoying a delicious sample. They had some yummy looking things besides the usual pumpkin pies and cheesecake.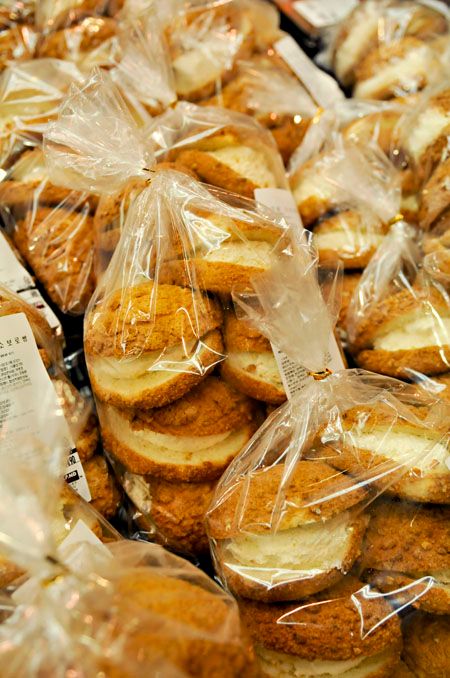 Like these scrumptious cream filled delights.
These jackets are all the rage over here. They are really cute on. Are they in the U.S too?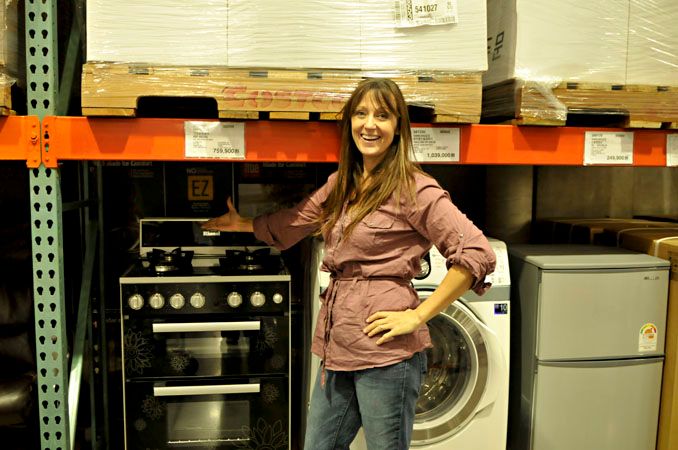 I'm pretty sure these mini range/ovens aren't. ha ha.
I can't show you what I bought until I decorate for Christmas. I am so so excited. It is something I have been looking for for years. (is that ok to write for for? I guess I break every other rule, so it doesn't matter).
This was a good good day. I exercised and meditated, played solitaire on the i-pad, read my new every day food mag, got some church work done, navigated all over the place with just me and the gps (and felt totally comfortable doing it), made a scrumptious dinner using costco finds from today ( croissants, an amazing salad mix, and a sesame dressing that tastes better than beni hanas. yes! I have searched for that for a long time), and last but not least...had fun talking with the kids after scriptures and prayers. I don't know if I can top it tomorrow, but I will sure try. smile.
P.S. Nicole my hair is in desperate need of you (note picture above). Help!!! It really is healthy though because I use that amazing conditioner. I love using it because it's intoxicating smell reminds me of you every time I do. hugs.
P.P.S Every time I see pictures of myself lately, I hear the words of the dad in "My Big Fat Greek Wedding" saying, "You're so......old." Seriously, I am really noticing big changes lately. I guess that is why people start freaking out and doing botox etc. I am definitely not opposed. smile.