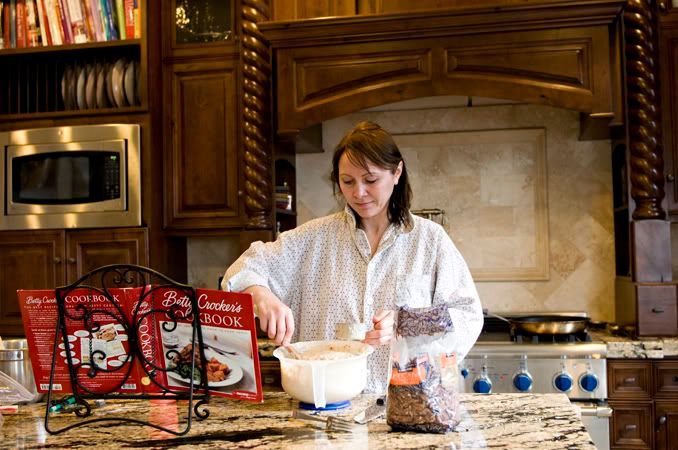 While in Utah, I stayed a couple of nights with one of my bff, Teresa. My first morning there, she tried a new recipe from her betty crocker cookbook. The banana pecan pancakes. They were so delicious, we had them every morning. They were like a dessert, and so filling, that you could only eat two (much to my disappointment). Teresa says that every recipe that she has tried in this cookbook is perfection. She recommends the waffles as well.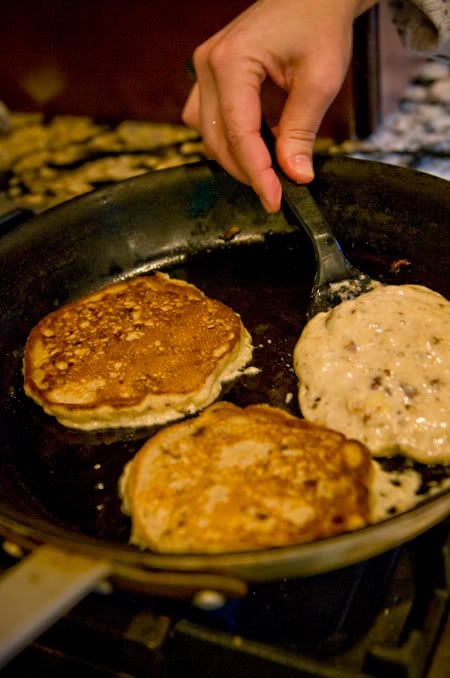 is your mouth watering yet?
Perfection! I am so nice that here is a link to the recipe. Now go and make them right now! Let me know what you think?. oh yah, and she used half whole wheat flour.
P.S. This was sitting on the counter in Teresa's kitchen. This quote is so her it makes me laugh. Teresa doesn't do anything small. She goes big, or doesn't do it at all. Just take a look at the batch of pancake batter that she made. We ate them every day and she still had enough to feed an army. I love you Teresa. I love to be around you because you are so dang positive, and you live life to the fullest. It is inspiring, and I left Utah with the goal to be more like you. I want people to feel so loved and appreciated when they are with me that they will want to be their best selves. That is how you make me feel. Thanks, and see you in two weeks. Party party!