There is no place quite like the magic kingdom. Disney has an amazing deal for military families right now. So this will be us come the first of June. I am so excited because I know by then i will be feeling better, and i will be able to soak up the magic with the kids.
Don't you just love to see that look of wonder in your kids eyes as you enter the park? Priceless.
i love to watch the girls hem and haw about which costume they would pick (if we actually bought them). It is more fun to dream than really get one, i think. At least that is what i tell them. smile.
Dave loves the dreaming part too. Just in a different way. (he actually had just had a heart attack the last time we went. He did this all over the park) ha ha.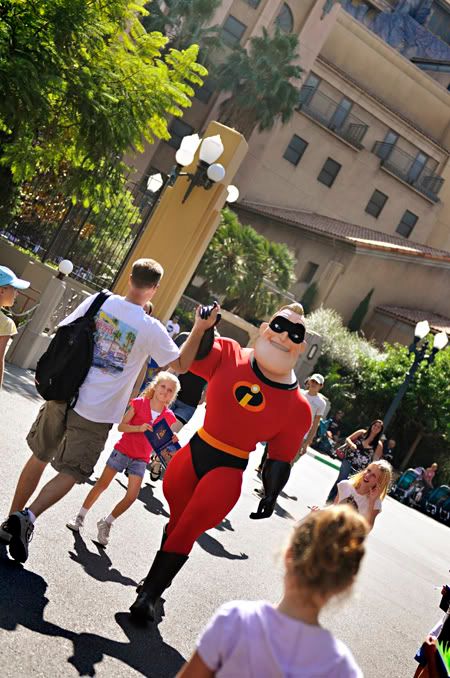 The two most "incredible men i know." smile. i know, cheesy. But how cool is this pic? Dave was just walking to the tower of terror (as if the heart attack weren't enough terror for him), and gets the high five from mr. incredible. just cool.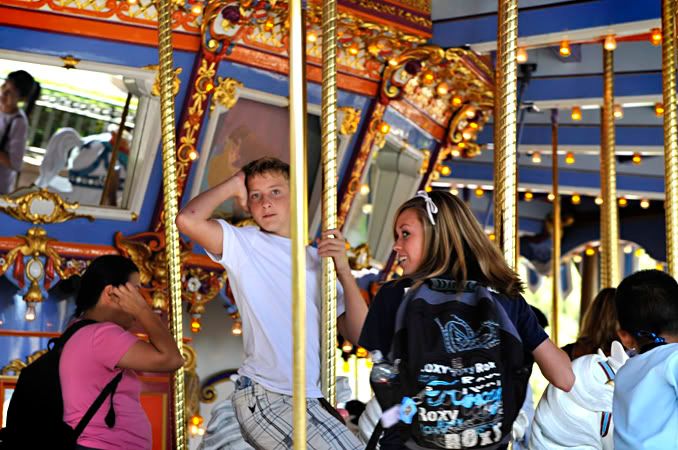 here's another guy who thinks he is mr. incredible. Nice pose jake. Here he is with Ashley on the merry go round. THe Martineau's and Wellmans were at D-land too. It is so much more fun to go with friends. We are trying to get them to go again with us this time.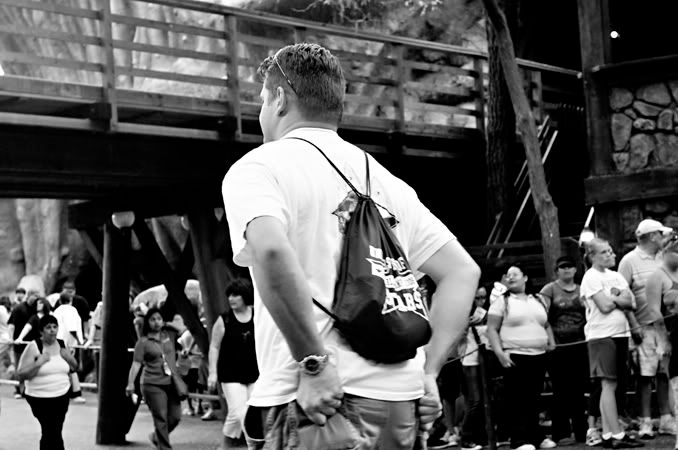 We promise we won't tease you about your issues Brent. ha ha.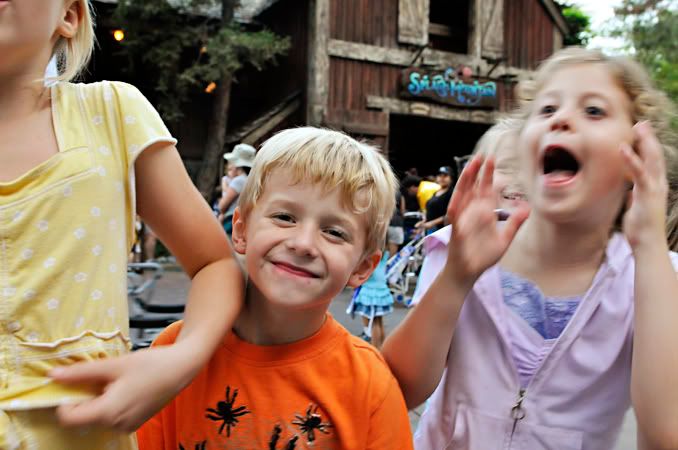 Wyatt love to work the camera. He was working all my girls too. Every time i turned around he was holding one of their hands. Or maybe it is my girls who can't resist how dang cute he is.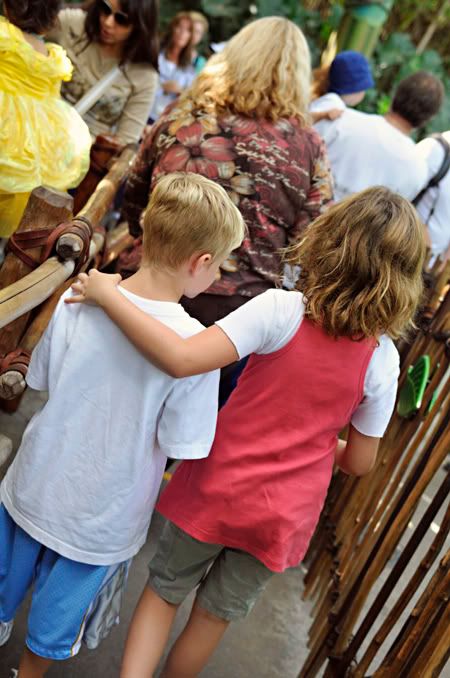 Dave fancies himself a pirate. I am being serious. He really wants to be a pirate. The captain of course. Do all boys dream that, just like the girls of being a princess?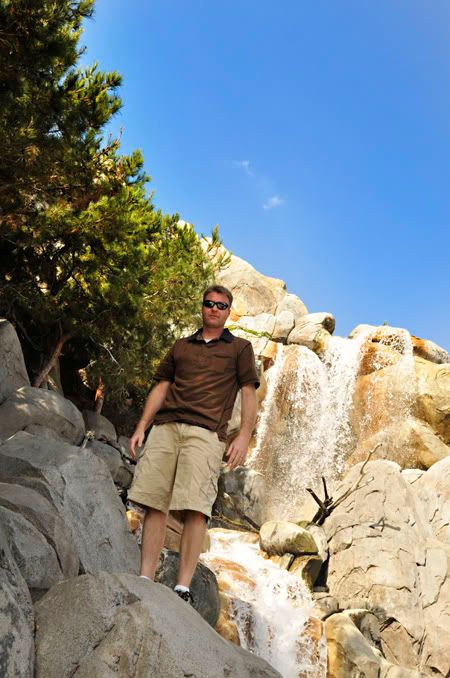 Dave also would like this to be his backyard.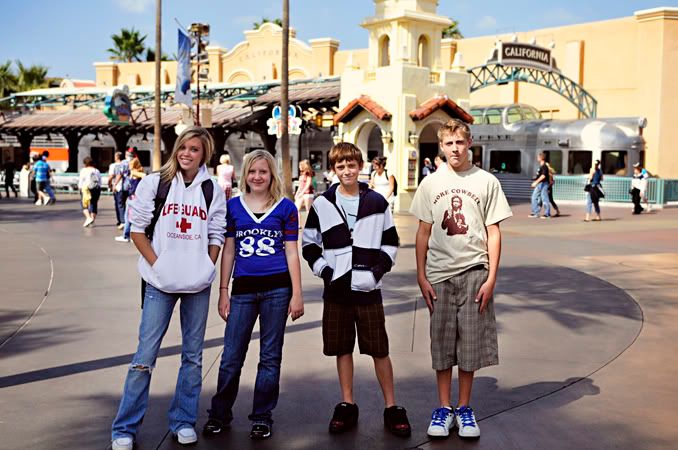 We didn't see these four much. Talk about memories they will always remember. This one will be hard to top.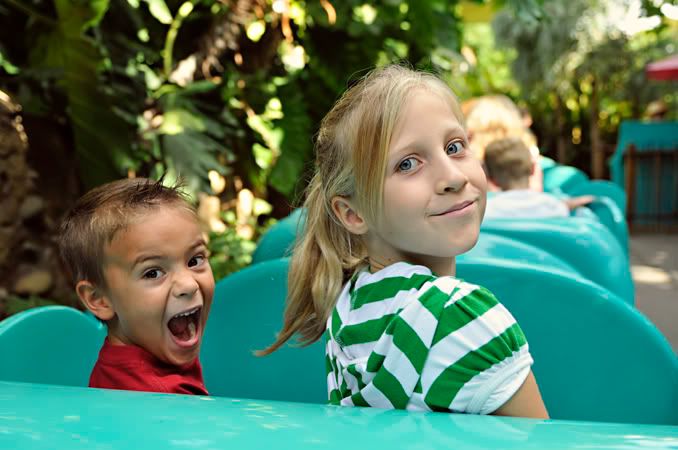 Dave and I took all the littles to bug's land for awhile. My favorite ride is the Heinrich the caterpillar ride. Love it. The kids love it too.
It's hard to get a picture of yourself when you are the photog. I was there with them. ha.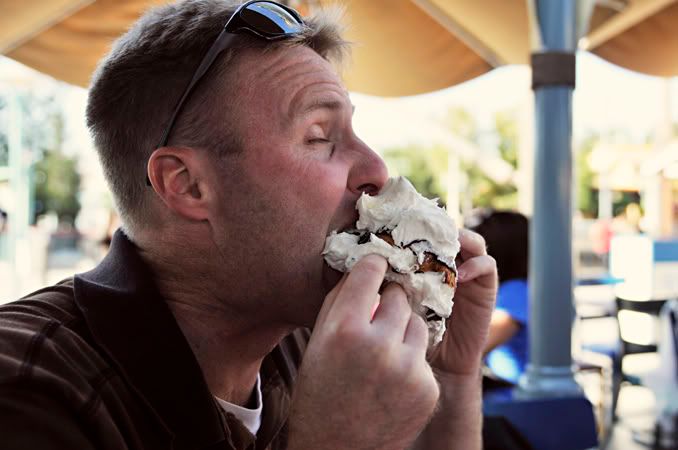 WE always like to enjoy a light lunch while in the park. You can see that Dave's heart attack really set him back in his eating habits. so naughty.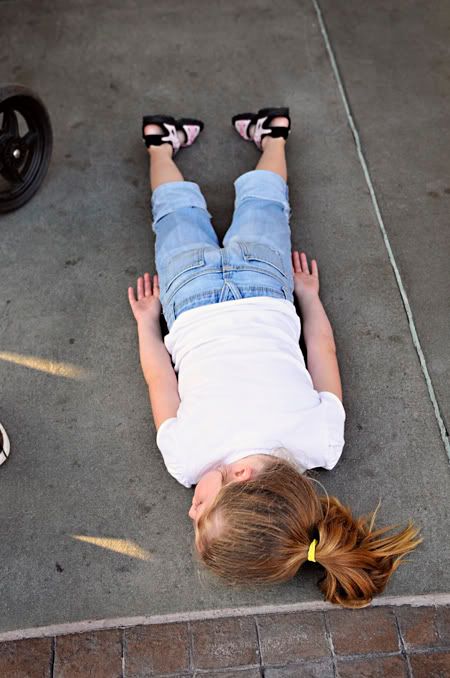 When the kids get tired out, it is time for a parade.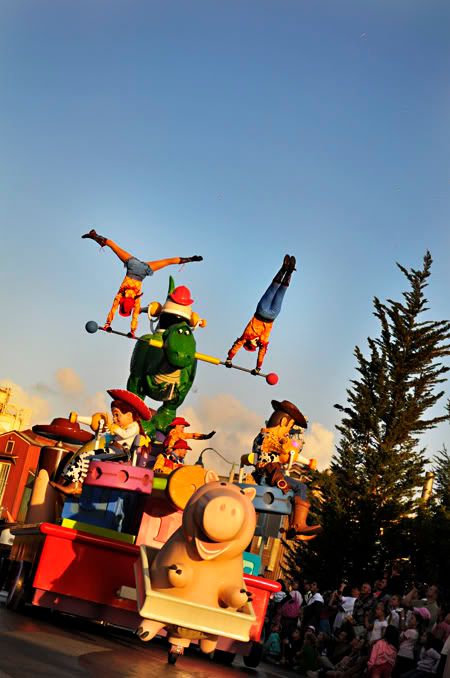 I love the california adventure afternoon parade. So colorful and fun.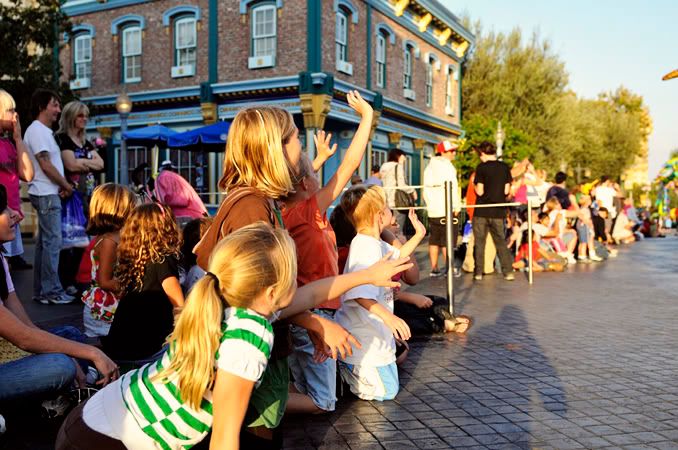 Dave and Jeff really enjoyed it too! Here they are mocking the guys in the parade. How animated they are, and their delightful dancing. Rude. (there weren't any pirates in the parade spitting on people and kicking little kids. Dave would have liked that.)
Here's melli being......well, Melanie! smile.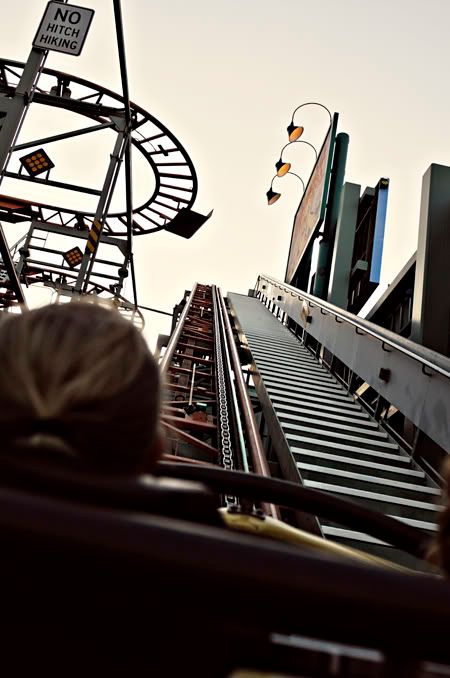 Can you guess which ride this is? It is one of my favorites.
Leah wasn't so sure! Her favorite is Soarin' over California. We love it too. Second only to California Screamin! Which is the best of course.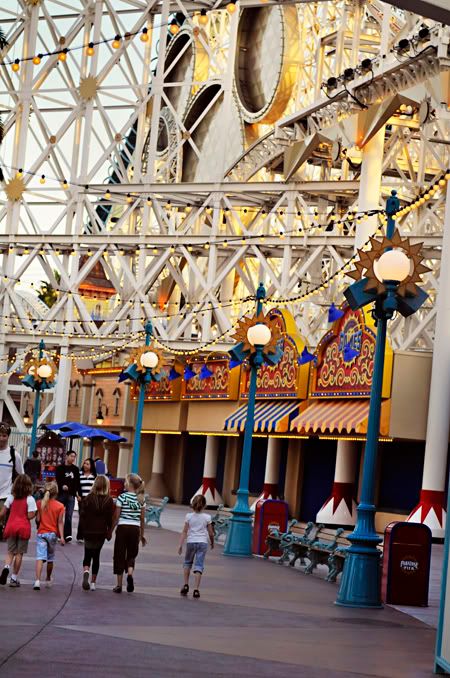 In fact, it's getting late, we better head on over there.
the day is winding down.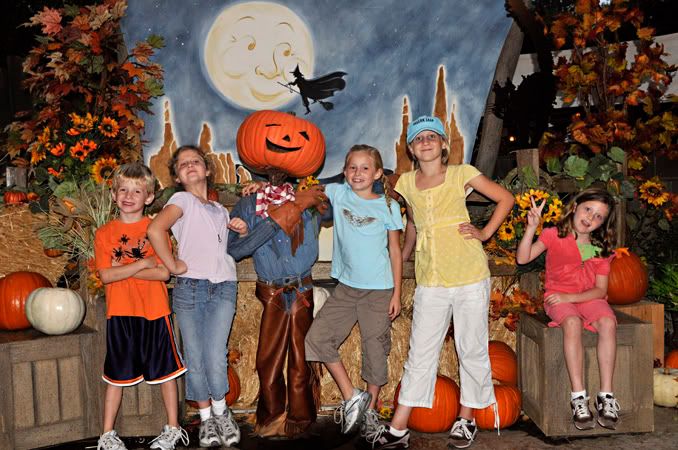 i love all these happy faces.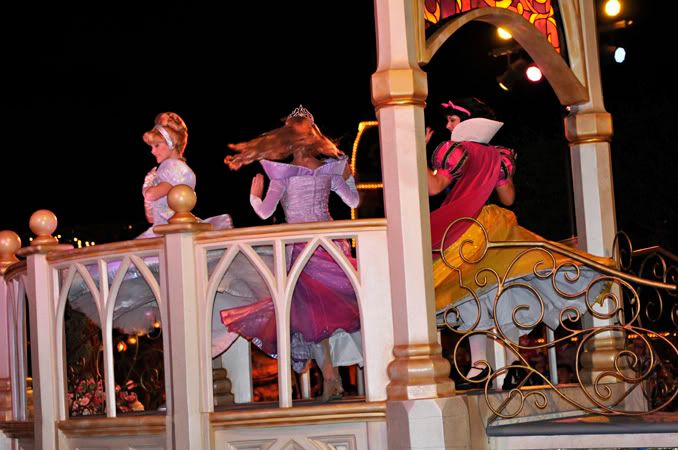 and princesses.
my favorite that night was going on the log ride. The park was about to close and no one was on it. They let us stay on a go again and again. We were soaked, but happy. I guess i didn't have my camera with me.
Then there is the meeting up at the end of the day. Exchanging fun stories and excitement from the day. It's a happy feeling.
it's a magical place.
So, here is a formal invitation! Anyone want to join us the first week of june at the magic kingdom?