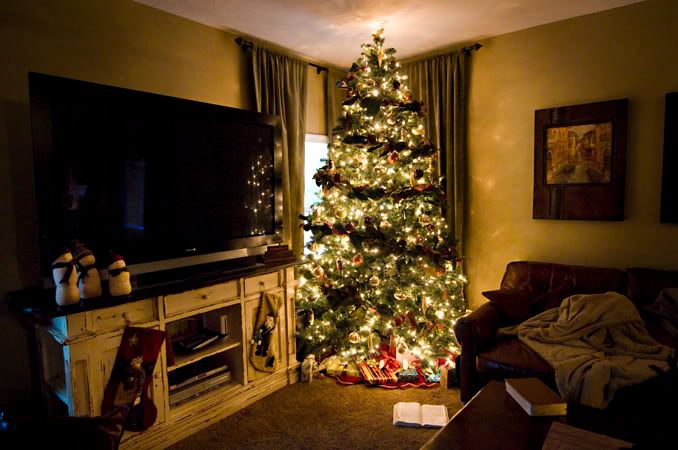 We woke up to a rainy cozy day. To have rain in Arizona is a special treat. Rachel was so excited this morning as she said, "oooohhh is looks like Forks. I am going to where my i-pod ear plugs at school and sit by myself like Bella." What a nut. She also woke me up this morning by saying, "Now that I am more like a woman (something happened this week. wink), am I going to have crazy dreams like you?" She than proceeded to tell me how in her nightmare of a dream Dave and I were getting divorced and I had a boyfriend and when she confronted me about it, and said, "You told me you would never get divorce!" I just raised my shoulders and lifted my hands up and said, "ooopsie." This was a devastating dream for Rachel. With all her worst fears played out. I repeat this was only a dream that Rachel had. Anyway, she had just woken me up from my own crazy dream of being on a ship and there was no bathroom and I had to go really bad. The men that worked on it took me to a part of the ship that dipped into the ocean and said, "That is where we go, but look how cool it is to swim with the killer whales." I was than swimming with them and it was terrifying. I guess that would have solved my needing a bathroom. ha ha. Anyway, I told Rachel yes. The hormones are "strong with us" in this family, and this unfortunately is a side effect. As my sisters could confirm. I think that is why I don't go to bed until I am about to pass out, so I will be too exhausted to dream (or remember them at least). My Mom used to say that she lived another life in her dreams. So anyway, how did i get on this subject. Oh yah, woke up to a cozy day (by Rachel). Onward. I plan to spend my day in my robe enjoying my cozy house while I fold laundry, edit pictures, and wrap christmas presents. Let me show you.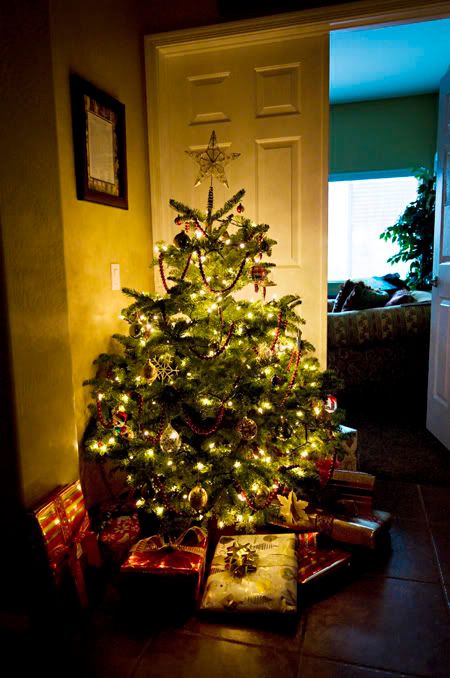 Since we finally bought a fake big tree, I always buy a smaller fresh one, and put it outside my office so I can still have the yummy smell.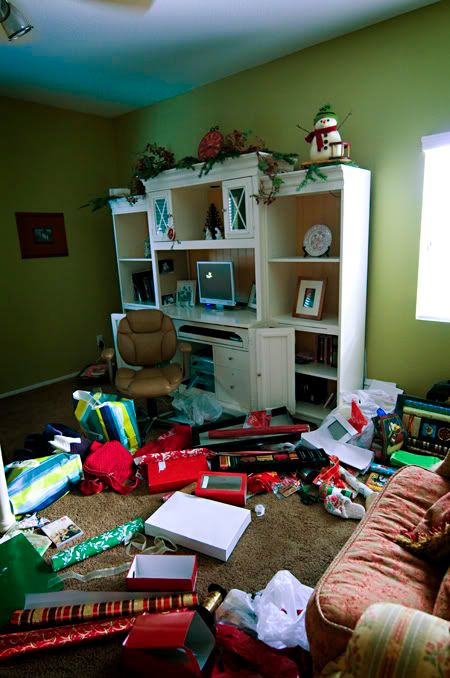 the messy wrapping station.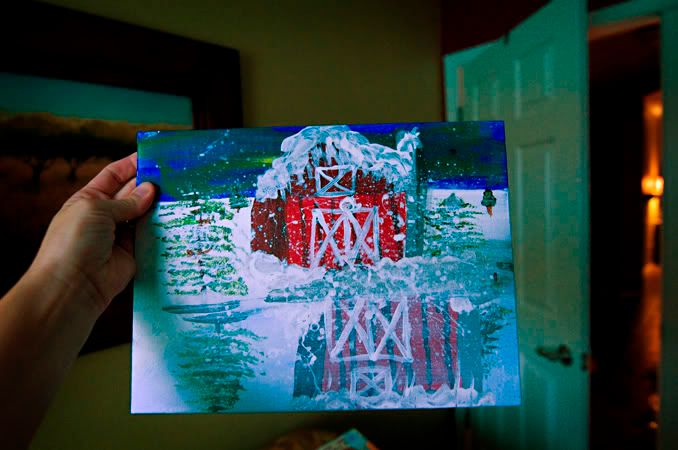 Look at this painting that Rebecca did at school. I love it. Their art teacher is so amazing.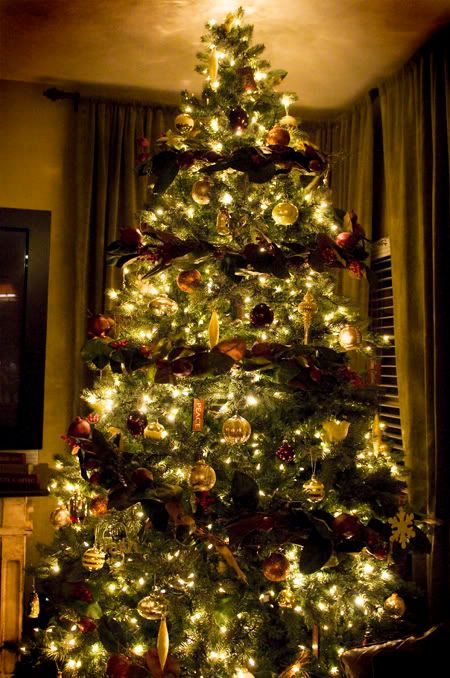 I thought that making these to hang was very martha stewart. smile.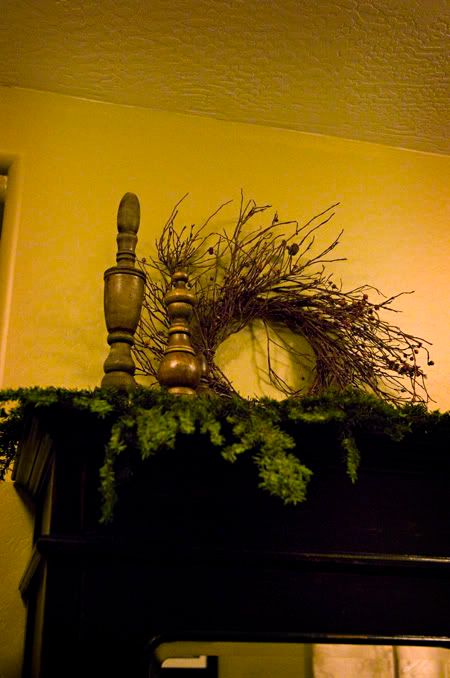 I love to get freshly cut pine boughs from target that they just throw away. I just ask for bags and they let me take as much as I want for free. I put them all over my house, for the look as well as the smell factor. A wreath from costco is a must as well. They are always so beautiful and so cheap. I love that combination.
This little guy hangs right above my computer. Isn't he cute?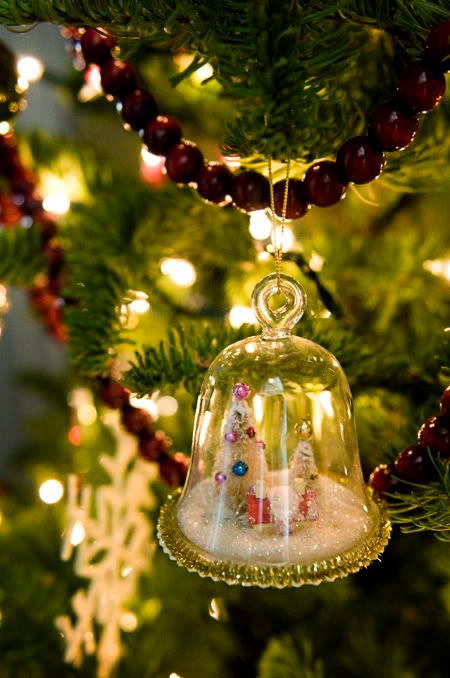 Some of my favorite new ornaments. I love the vintage feel of these first two.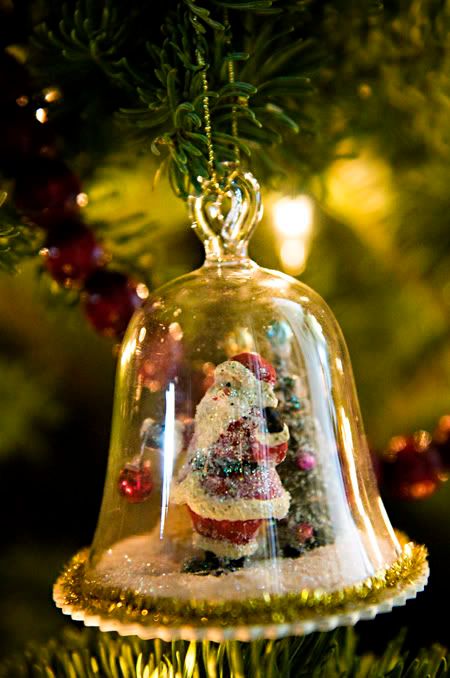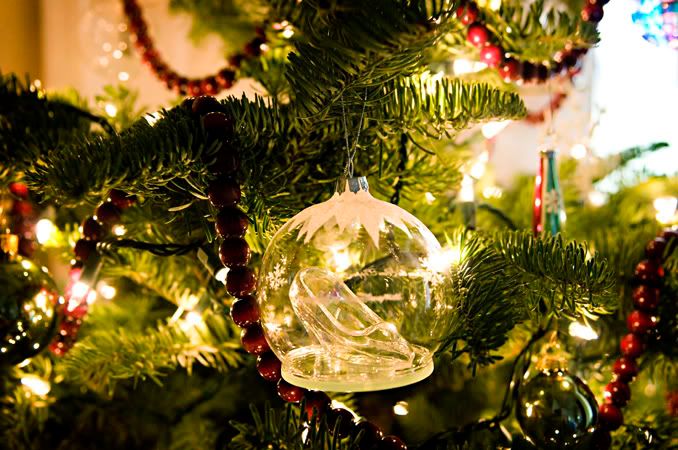 This one I got at Disneyland this year.
I love target. They always have great stuff to add to my collection each year.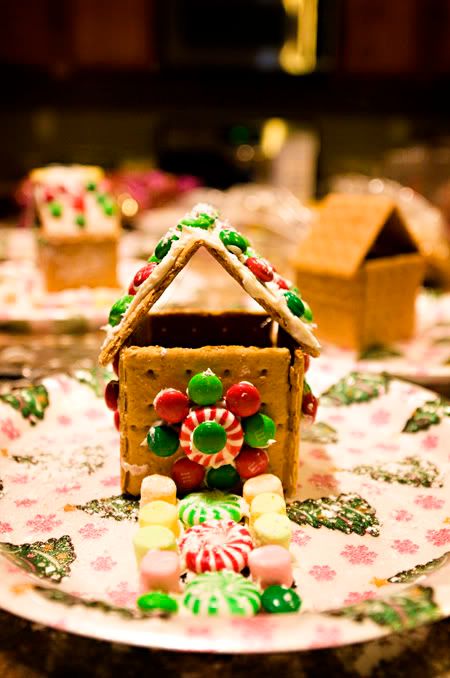 Thanks Anne, for helping us make these. The kids had a blast decorating them last night.
My holiday nemesis. Ever since I went to sprinkles cupcakes, I have been in love love love with red velvet cake. When I saw this at Costco, my heart raced. A seven layer thick, baked from scratch red velvet cake. I thought this will be perfect for my Christmas party (wink). Do you know how hard it was not to cut into it for a whole 4 days until the party? Well, it did not disappoint. Go grab one, if there are any left. Or come and eat the last couple pieces of mine, that is calling my name from the kitchen. ha.
I love these cute sparkly ornaments that I got in Utah last year. Whenever I go to Utah during the holidays I have to hit Taipan, and Gatehouse Evans frontier for holiday stuff. I was good this year though and bought nothing. Such restraint.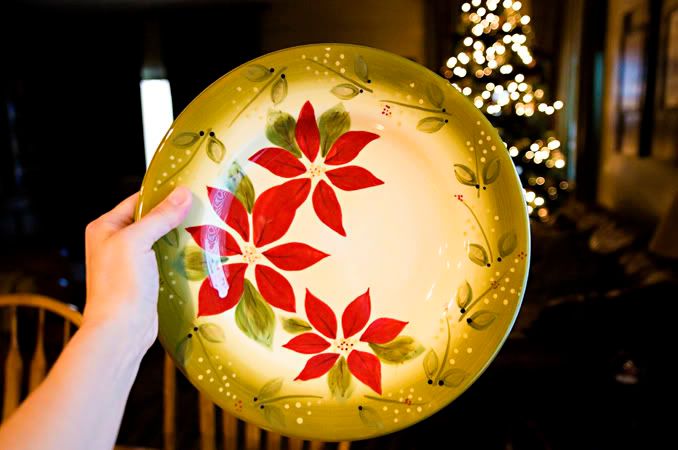 I did on the other hand find these at Kohls yesterday and could not pass them up!!! They were 75% off and than I had an additional 15% off coupon. They are hand painted and match my house perfect and I love them. Can't wait to serve Christmas breakfast on them. I even got a matching platter, serving bowl, regular bowls, condiment bowls, and 8 mugs. It was cheaper than the thrift store! Which wait until you see the cool things I got 50% off there on Saturday. I can't tell until after Christmas though. smile.
Oh, and another thing. The best towels I have ever found are the Vera Wang collection and they are half off at Kohls right now. They are big, heavy, and yummy. They really wash well. They look brand new still and are at least a year old. I can't say that for any other towel I have.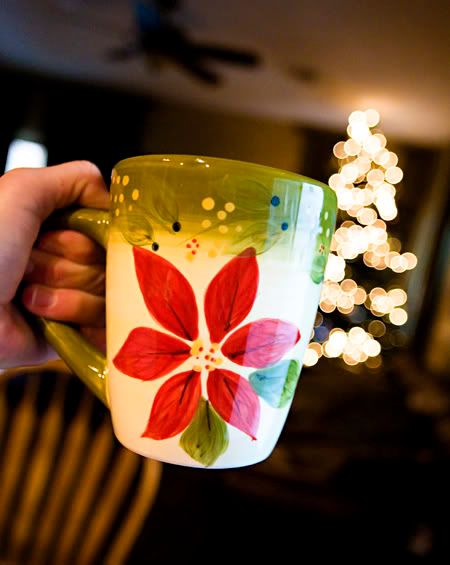 One more thing. I just want to give a shout out to all of you wonderful people that I am so thankful to call friends. You are the reason that I would be happy if I never moved from Arizona. Which is huge for me. I love to move and be adventurous and see new places, meet new people. But how can any place compete with all of you. As many as came to our Christmas party last Friday, I was thinking of just how many more people there are that I love and weren't able to make it (or didn't hear about it! I will never do evites again.). How blessed we are to know and be surrounded by so many good people. As the people were coming in the door Rachel turned to me and said, "everyone is so nice!" It is true, I have surrounded myself with some of the nicest people on earth. I told Rachel, "now you can see why I am so shocked when I go out in public and people are rude. That is so not my reality." And I like it that way. Don't get me wrong, so so many people are nice when I go out in public too. So I thank you my friends. I thank you for caring about me and building me up when I am low. For serving my family, especially when things with Dave were scary. You have loved my children, and they are so blessed for it. Thank you thank you thank you.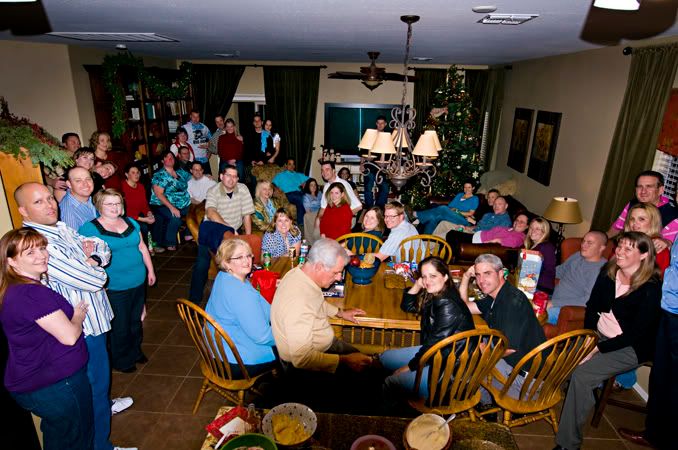 I have to show this picture (don't kill me Jenn) of the most beautiful woman at the party. Isn't that belly the most beautiful sight? I love that silhouette. And how is she so tiny everywhere else? That was never the case with me. She was hoping to have the baby that night after the party, but I haven't heard anything.......
Hope you are having a cozy day too!
ps. Dave just came up to me and said that he read my blog post and that Jenn had her baby! I better call.