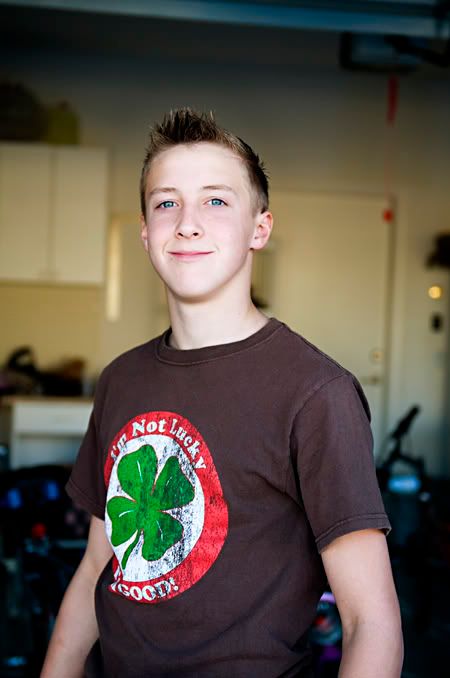 My 14 year old son Jacob. When did he get so big? I know he is just going to keep changing. We took him last weekend to finally get a haircut. It only took us 2 months to find the time. Isn't he handsome? I also had the great pleasure of shaving his little mustache thing off. You know that dark peach fuzz that they start to get. It was totally grossing me out! I am one of those moms that loves to have their kids take a shower and than I floss their teach, clip their nails, clean their ears. Pop zits, whatever. I love it! They tease me for it, but I know they love it too. Anyway, back to Jacob. Tonight we went to his first home basketball game (and they won!!!!). He made the freshmen team, which I think is awesome seeing as only 12 made it and there are over a 1,000 kids in the freshman class. I know he is a good athlete, but it takes more than that. You have to be confident, aggressive, and competitive. He has surprised me. He has really grown up this year. This makes me so happy, but also so sad. It is so hard to say goodbye to that sweet innocent little boy, even though he is all that I could ever want in a 14 year old.
I never told you about seminary. It was so awesome! I loved being with the kids. They are so amazing. They are so strong in their knowledge of the gospel and who they are. Just being with them was an incredible spiritual experience. It truly got me in the Christmas spirit. The real Christmas spirit. Where I want to cozy on the couch by the tree and read my scriptures every day. Just basking in the joy that I feel in knowing that Christ paid for my sins. That is why we celebrate his birth. He has provided a way for us to return home to our Heavenly Father. I was so touched also by the talks given in church yesterday. The spirit just whispered so sweetly again to my heart that this life is all about becoming more like Christ. And that all God wants of us is to have a humble heart and a contrite spirit. To be teachable and recongnize that we fall short and have need of Christ. We don't have to be perfect. We don't have to do everything right, we just need to be humble and willing to take counsel from the Him through the spirit. To try to be better every day. I really can't wait until I see the Savior again. I know my love for him will overwhelm me and I will bathe his feet with my tears. I am so very thankful for this time of year when every heart is filled with love, and we all become more like him. That is the joy of the season. I am so thankful for my children who demonstrate Christ like love so easily and are such examples to me. Their excitement to reach out and serve and help others is so contagious and beautiful to me. They bring me greater joy than I ever thought possible. Even when they are stinkers they are helping me be more patient, understanding and kind. Why is that so hard sometimes? These pics are right after we got back from getting Jacob's hair cut. It has been so beautiful out the past couple of weeks and the kids have been loving playing outside.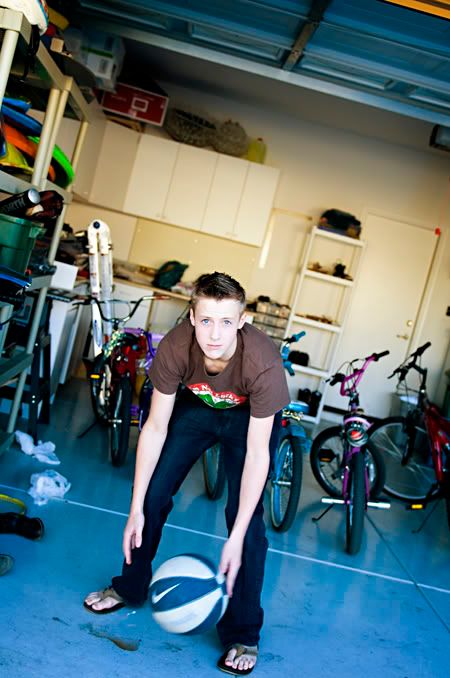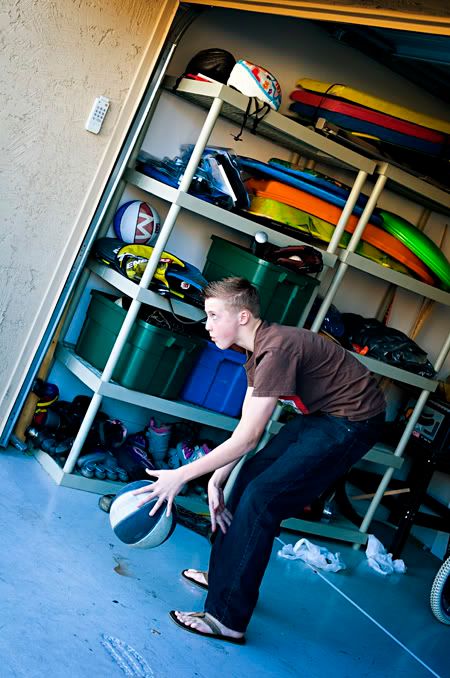 Here is the latest fun activity. Playing some sort of business. I love this old phone that I got for free at our soup and swap at church. They also use an old computer keyboard, old checks, a white board and they are happy for hours. Those were my favorite games when I was little too. I just need to find an old cash register and typewriter. )If you ever see one at a thrift store or garage sale let me know). On this particular day, it was a horseback riding business. Jacob was Rebecca's first customer and she is serving him a snack as he books his horse (the bikes). So fun to be a kid.