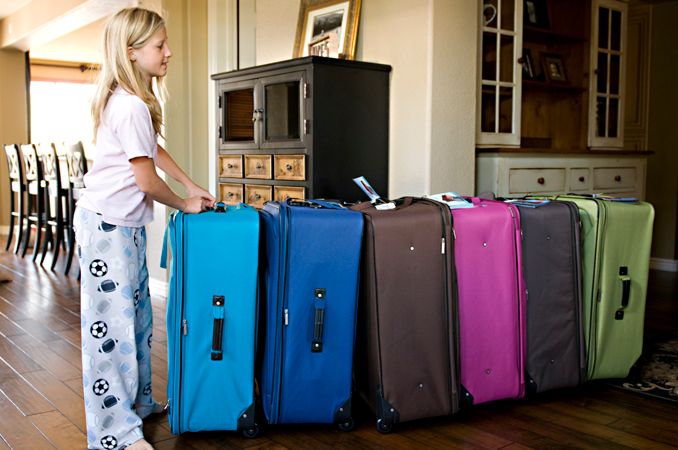 I must pack. We ship tomorrow 1750 lbs. by boat, that we will get in two months. So basically, our mattress, a couch, a t.v., crib, high chair, my violin, a few kitchen items, and some board games. Then we will each get to pack all we want into two of these bad boys shown above. Won't that be fun traveling with 16 of these plus carry ons? Aren't you jealous? ha.
Dave actually needs to leave July 26th. They said that he needs to come earlier. We have to fly space available on a military flight out of Seattle, and there won't be openings until after the middle of August. Which means, we have to wait to come until then. The movers come to pack up the rest of the house to put in storage August 17-19, and we fly out the 20th up to Seattle. How does this always happen that I am left to do this on my own? Hmmmmm. It will be nice for Dave to get there first, and get a place for us to live, a car, etc. My only criteria for him to follow is to make sure that it all has great air conditioning. I am so psycho about that. That and cigarette smoke. I get real crazy when people invade my breathing air with their smoke. Just in case you were wondering. I am sure that no one smokes in Korea, ha ha.
Lastly, an invite. Natalie Kidd and Ahlena Black are hosting (at Natalie's) a going away party at 7pm this Saturday night. All are welcome. Please come, I want to see you, and take your picture (I've given you fair warning. smile). This is going to be a hard move. I hope you all know how much I love you, and will miss you!!!! email me for her address if you don't have it.