Air force one and his little buddy .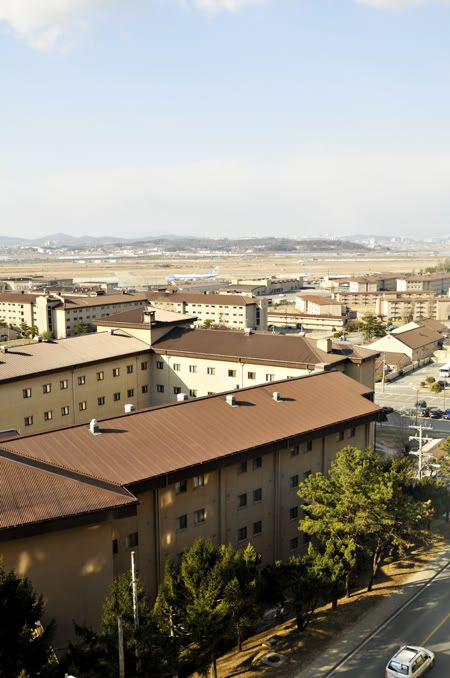 Kind of cool to look out my bedroom window and see the President's
plane. He left last night. I saw them getting it all ready and all the helicopters patrolling
around it. Ammon thought it was cool too.
and PS-the planes arrived early sat, and the new said he wasn't coming until sunday, which would be monday here. hmmm.