First Snow of the Year!
Dave even called me from work at 7:30am to tell me.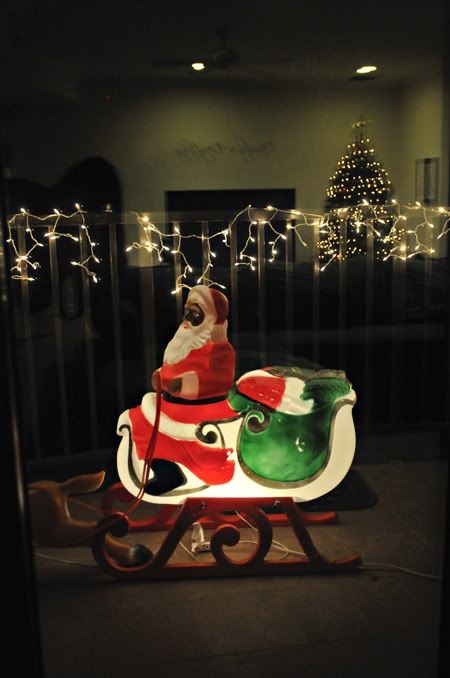 And don't you love my vintage santa ( and falling reindeer. smile)?
It is hands down my favorite thrift store find here so far.
LOVE IT!!!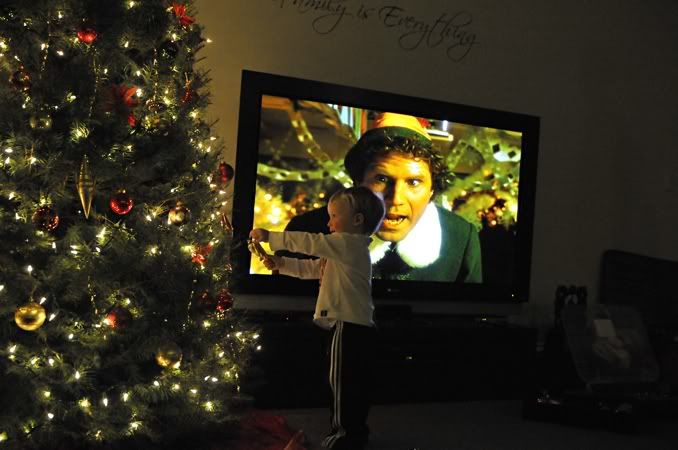 Ammon being a part of all of our Christmas traditions for the first time.
Decorating the tree while Buddy whispers in his ear
"you smell like beef and cheese."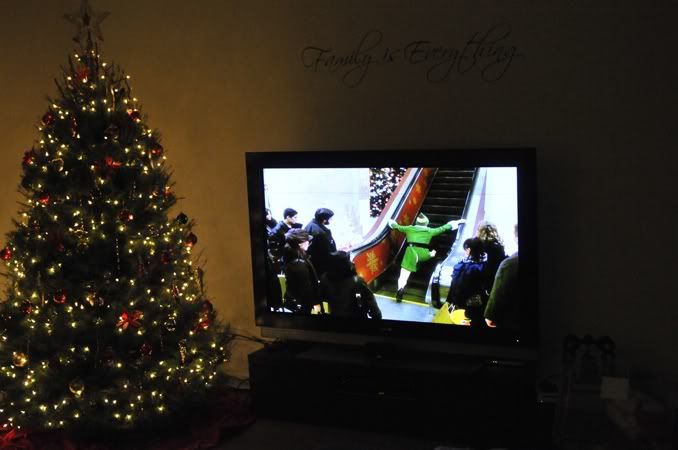 One of my favorite parts. Although lets be honest. Every single line
of this movie is my favorite part. I still laugh every time i watch it.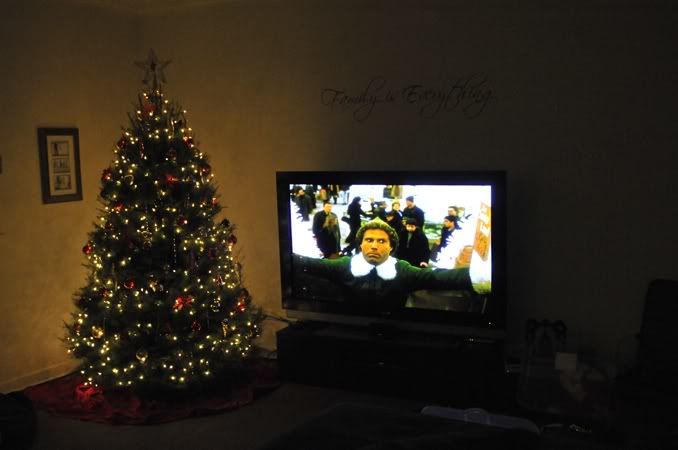 We are all so in love with this new ABC TV series "once upon a time"
Have you seen it? I almost wish that we didn't know about it until
the whole season was over, so we could watch the whole thing a once.
It is killing us to have to wait a week in between. check it out!
Seeing Leah's joy at going to the winter dance at school. Rebecca didn't even go,
but Leah lives for school dances. Everyone worked together to
make her feel extra special, and extra cute.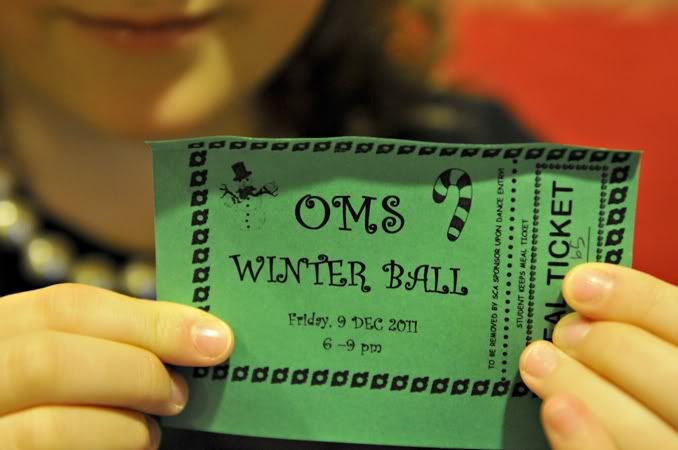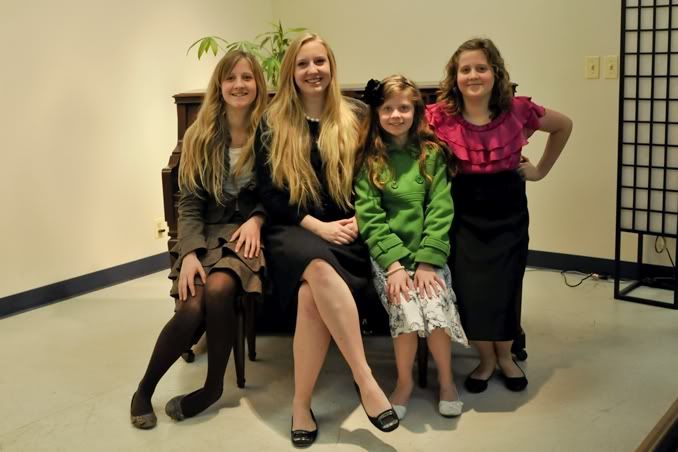 Did you see the picture above with Rachel playing piano in the background?
The girls had a piano recital and were practicing their Christmas
songs all month. Reminds me of it's a wonderful life.
The scene on Christmas Eve with everything buzzing in the house
and the little girl playing piano. It is like that here every evening.
and dave is like the grumpy george that night.
he wants all the practicing done before he gets home from work.
yes, he is still the grinch. ha.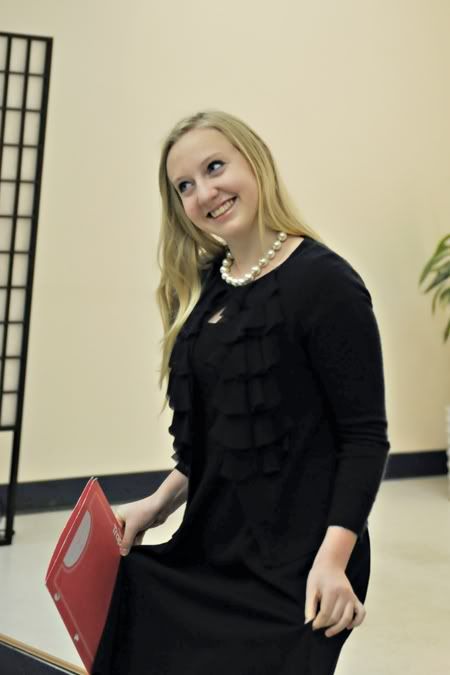 Rachel bowing after she played her piece. She is so funny. Did you notice what she is wearing? What Leah wore the night before to the dance. That is also what it is like around here. Share and exchange of everything. We all help each other be cute. love it.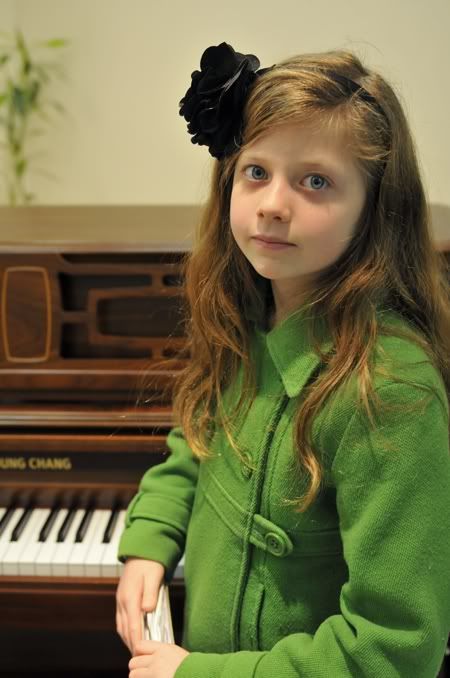 Lizzie was the most nervous for the recital. She told me she wasn't doing it all week.
Luckily she had two birthday parties to go to after the recital, and I told her
she wasn't going to them unless she did the recital.
She performed beautifully.
Now that is parenting at its best. smile.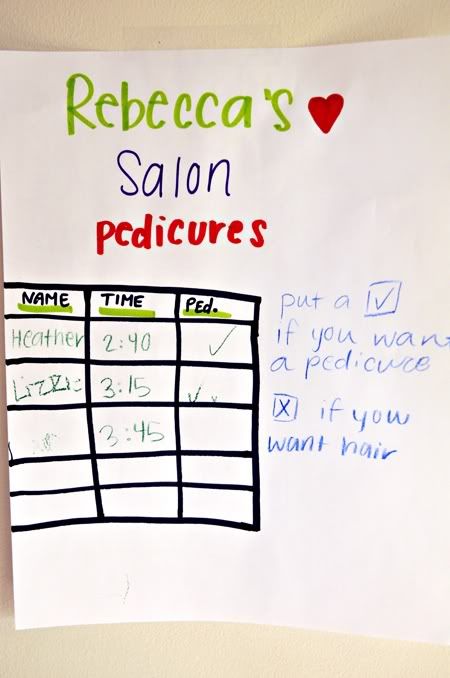 With all the craziness of the season, thank heavens Rebecca's salon has been open.
I highly recommend her. She is a professional.
Taking her to get a mani/pedi has really paid off.
Now she knows exactly how to do everything. Her massages
are amazing and she puts my feet gently in and out of the water just
like they do. And the price is perfect. FREE!
Her assistant was marvelous too. She brought me hot apple cider and rubbed my head.
This having a lot of kids thing is really starting to pay off! ha ha.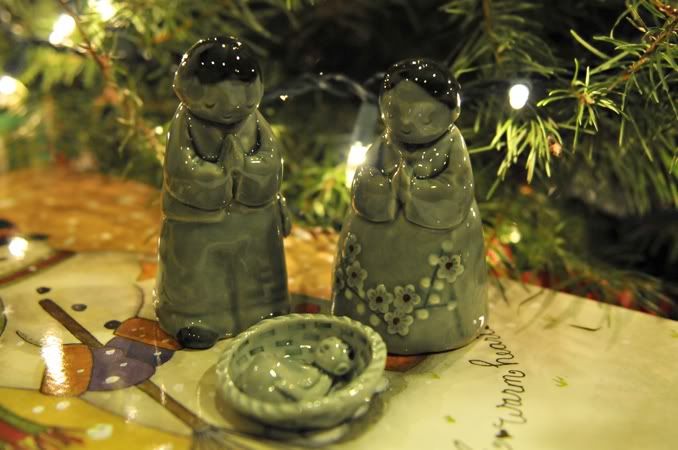 I am so excited that I found these!!!! I collect nativity sets and like to have ones from all over the world. Especially where we have lived. I kept asking my Korean friends if they have seen one here. none have. But then a girl from church found this one! I love it. It is in
the traditional pottery that they do here.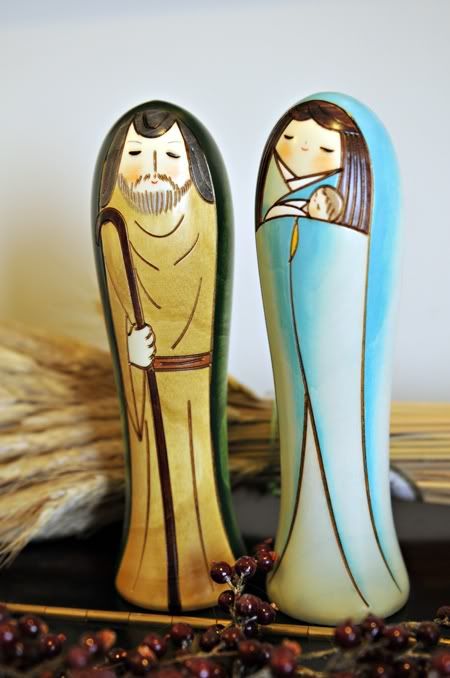 Finding this Japanese one when we were stuck in Japan as we hopped
back to the states for the summer was so lucky. I couldn't find one the
whole time we lived there. they are the traditional kokeshi dolls.
Both nativitys make me very happy. Especially since all of my Christmas
decorations are in storage.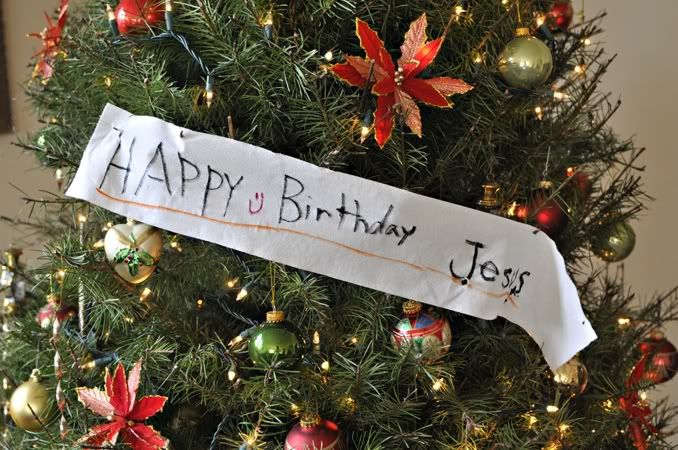 I love this toilet paper sign that lizzie made and put on the tree.
She wanted us to remember the true meaning of Christmas.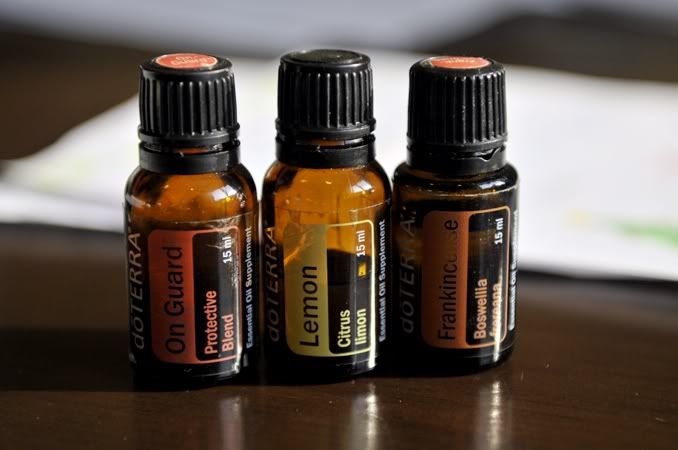 I get a cold/sore throat every December. I think because I am so excited for christmas
and all the activities that I can't sleep, I am eating too many desserts and not exercising as much. These three oils make me very happy. I put a couple of drops of each in a little honey and swallow. it's pure magic. Repeat often.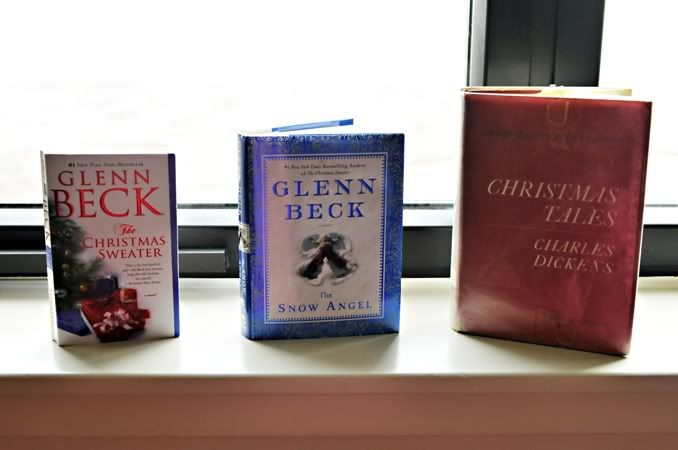 I love reading christmas books in December. I read both of these
Glenn Beck books and they are REALLY good. I am currently finishing up
"A Christmas Carol" for our book club. So cozy.
I have another one after that too. I'll let you know if it is good.
Ammon is totally obsessed with Angry Birds. He says "Angy birds rio" a million times
a day. My favorite is when he is playing and so concentrated and I hear him say
"oh dang it." and look at his little crossed legs. he's a keeper.
It makes him very very happy.
That is until we take the iPad (he says "hi pad") away.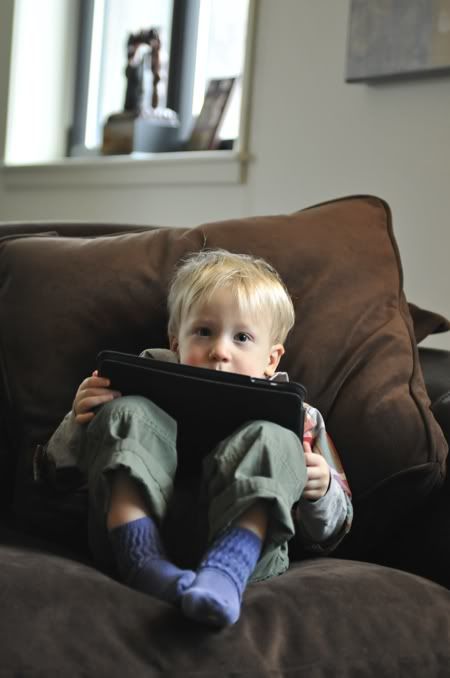 he's the coziest part of christmas.
look at his little elf ear. Maybe that explains his cheerful nature.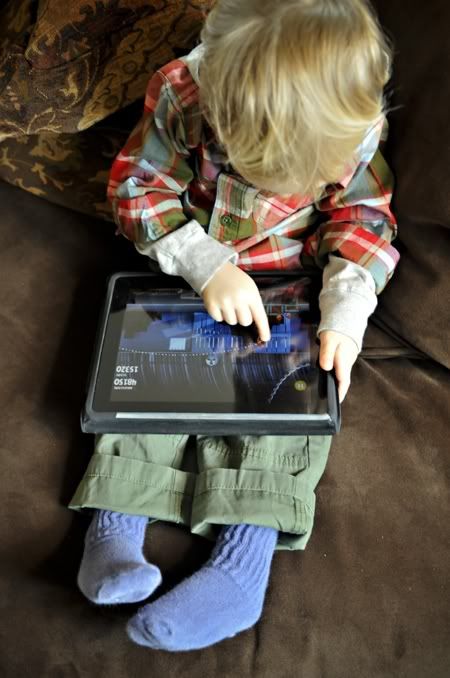 Last but not least, this picture that my sister put of herself on facebook.
She saw this in an antique shop, and it really makes me smile.
I end with this prayer. smile.
I hope your heart is singing with joy this whole month, and you
enjoy every little magical moment.
PS-My favorite really has been just staying up late with the kids, drinking hot chocolate by the light of the tree, talking and laughing. That is joy!
(hence the sore throat. ha) it's worth it.