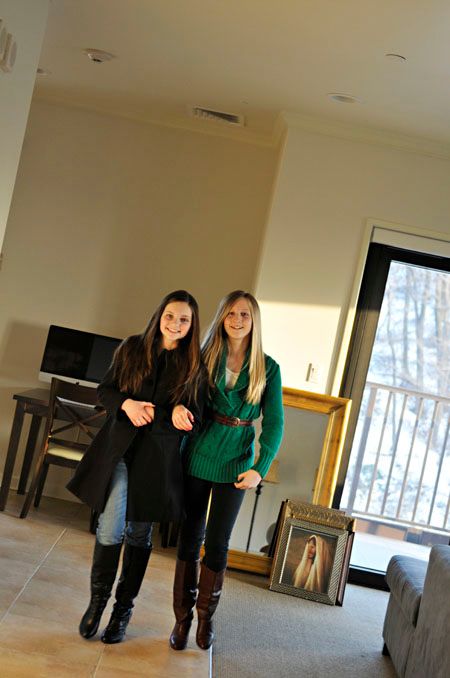 My sweet little girl, is looking way too old here!!!
She was leaving for a school dance where she had been nominated to be the
7th grade princess. All week they had jars out for all of the kids that had been nominated. People put in money (that went to help Japan) for the person they wanted to win.
They were announcing the prince and princess of each grade at the dance (6th, 7th, and 8th).
Rachel picked out her outfit before she left to go babysitting. They had to wear green
to the dance for St. Patrick's day I think. The only reason I knew that she was even
nominated is because when a bunch of her friends were over, I asked them if Rebecca is nice to everyone at school. (that is always my number thing I encourage my kids to be is kind to others at school, especially those who need someone to be kind to them). Her friend's reply made me very happy. They said that she is the nicest girl in school, and that everyone wanted her to win princess. What?? It's a good thing I am nosey. I didn't even know about the dance.
Miss Mary came home as princess mary. It was nice that she won, but even
better that she is kind to others. I love the saying....
"IT is NICE to be IMPORTANT
but it is more IMPORTANT to be NICE"
P.S. what did her sisters think?
Rachel-mad that everyone likes rebecca so much, when she is so bossy to her at home.
Why doesn't everyone think I am so nice. I explained. Rachel you don't care what anyone thinks. You are your own strong person and live your life to the beat of your own drum. Which is awesome! You aren't like rebecca (either am I). You are your own brand of wonderful. We all have our own strengths. But of course, Rachel was super happy for Rebecca really. They are best friends.
Leah and lizzie-watched with their friends in awe as she got ready and discussed amongst themselves what they would wear if they were chosen to be princess. So cute.
So speaking of all this sibling rivalry. Leah has been very put out that I made such a fuss of Lizzie's artwork, and is now constantly working on art to show that she is also so very gifted at it. She immediately started her own portraits of my sister Nicole's family. I have to show you the results nicole. smile. Then she comes home the other day and has won a contest for the best poster in her entire school depicting women's history month. Apparently, it was on Helen Keller. I never saw it, or even knew about it. Aren't I a great mom?
So needless to say, there will a post soon on how fabulous Leah is. These girls, they get their feelings hurt if they aren't blogged about evenly. funny.