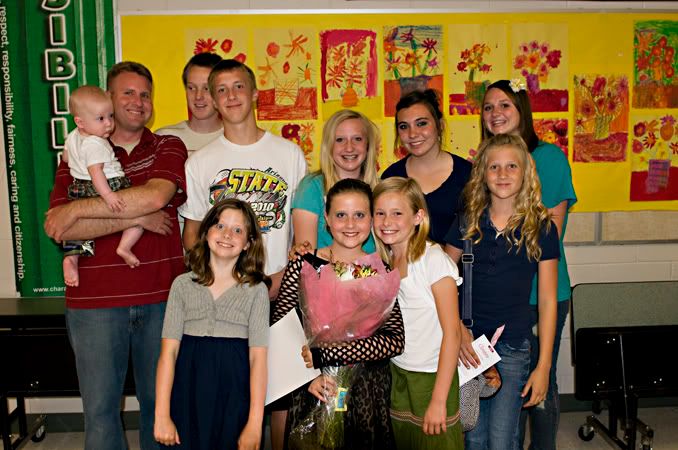 Do you know how rare it is for a daughter of ours to be in a dance recital when it is only her performing? Well, this is the first time ever. Leah couldn't have been happier. All the spotlight on her, and a large crowd cheering her on (we had lots of extra friends come too), flowers for just her. Pure heaven. On top of that she was in the 11+ class. She was so proud. We all in our unbiased opinion proclaimed her the best dancer there. We really were impressed. All of the classes were beginner classes, so what a confidence booster to Leah having many years of dance under her belt.
So proud of you Leah!!!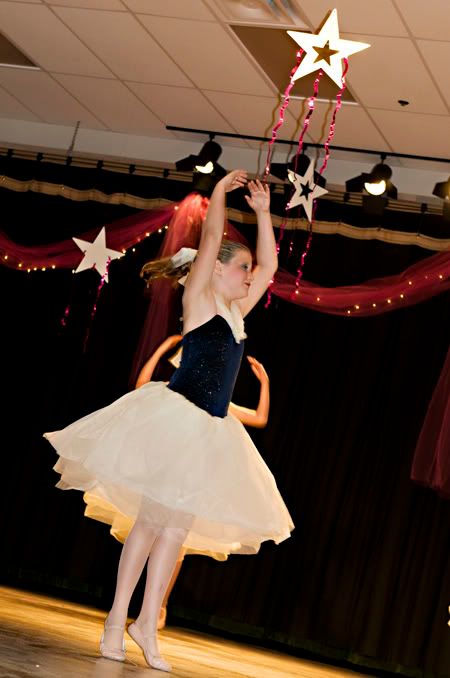 Here she is in the back row reaching for the stars (or star, ha).
I loved all the dad's in back holding their baby boys. (nice face Josh. When Jacob saw this picture he lovingly said, "Brother Jay is such a tard." I know it was lovingly said because he then added that you and Brother Buchanon are his favorite leaders he has ever had. He is really going to miss you.)
Leah is in the middle. Work it girl!
Such a nice group of girls. Even though leah was younger, they treated her so kindly.
Leah completely adored her teacher Denise Mariner. She is so cute, fun, and makes every child feel so special. What a gift. Oh yah, and she is a great dancer! smile. She teaches out of her garage. Leah has never looked so forward to dance every week. She starts taking new names in June for the fall if you are interested.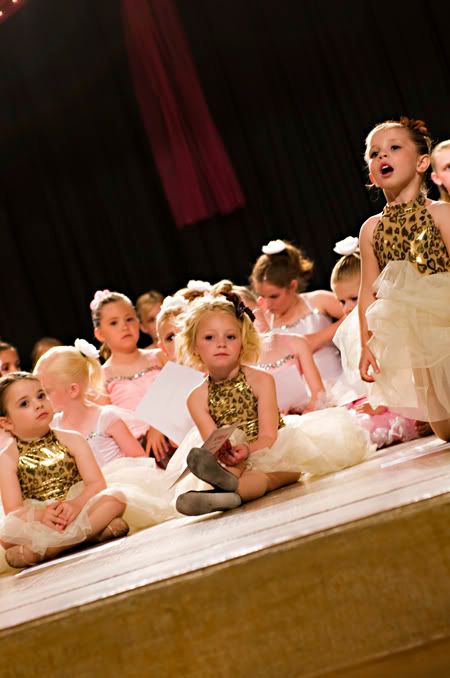 Guess who else was dancing that night? My little peep Lennon. I just couldn't resist capturing her sweet little self.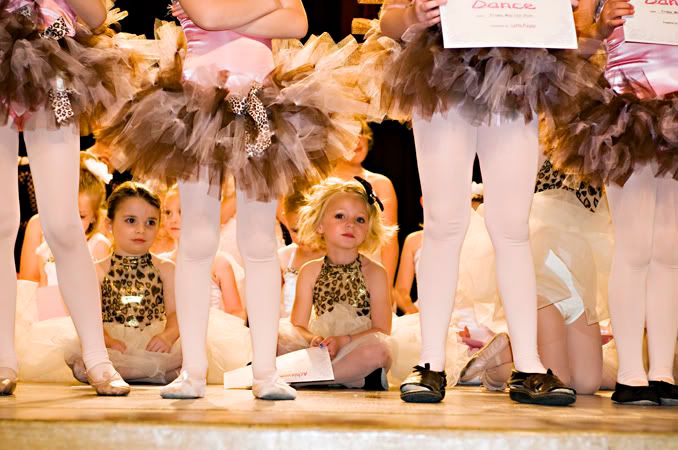 I mean really, look at her. She looks right at me, knowing just how dang cute she is. love that girl.
After the show, Lizzie bowing as she presents the flowers to Leah.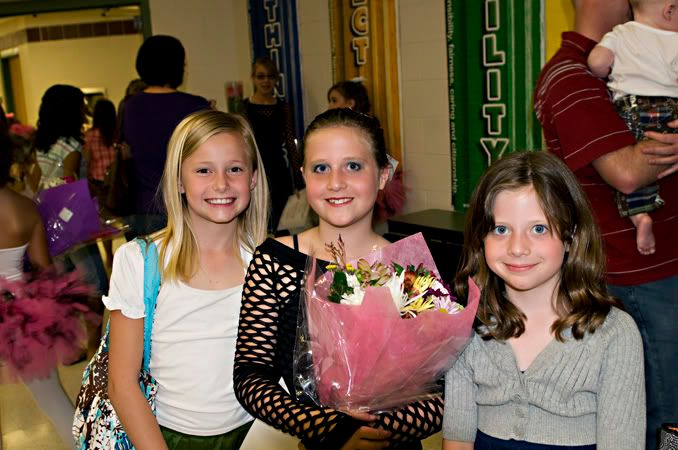 Leah's best friend Paige came to cheer her on. That meant a lot to Leah.
Here are two women that I adore. Natalie (Lennon's mom) and Ahlena. Their daughters were dancing that night as well. In fact, as I looked around the audience that night. I realized that I knew so very many of the people there. As I waved to, smiled at, and chatted with so many of them, it hit me really hard just what I have here in good ol' surprise Arizona. I am completely surrounded by people that I love and care about. People that love and support me, and are always there for me. People whos faces are so familiar to me, and radiate such goodness. I realized, this is going to be a hard move. I've been keeping so busy, and not letting myself think about it, but when i do, the tears flow. How very very grateful and blessed I am. Enough for now, back to not thinking about it. I can't take it.