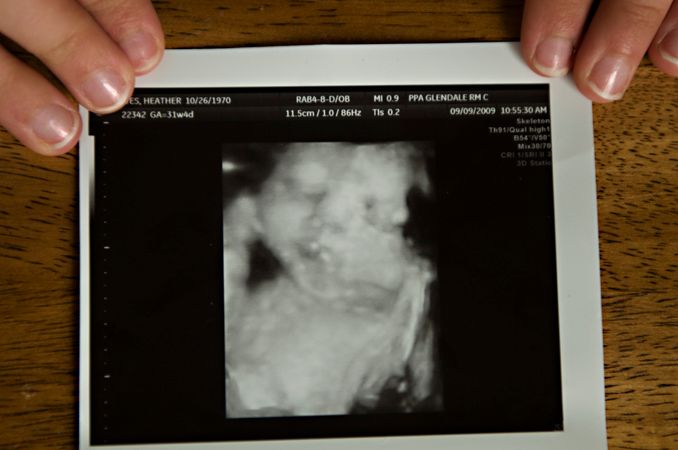 3-D picture of sweet baby boy yesterday morning. He doubled in weight this past month and is almost 5 lbs. Look at those chubba cheeks. It is starting to feel real, and I am so excited to see him! I can smell his yumminess already. (I think he looks like Rebecca here. who knows.)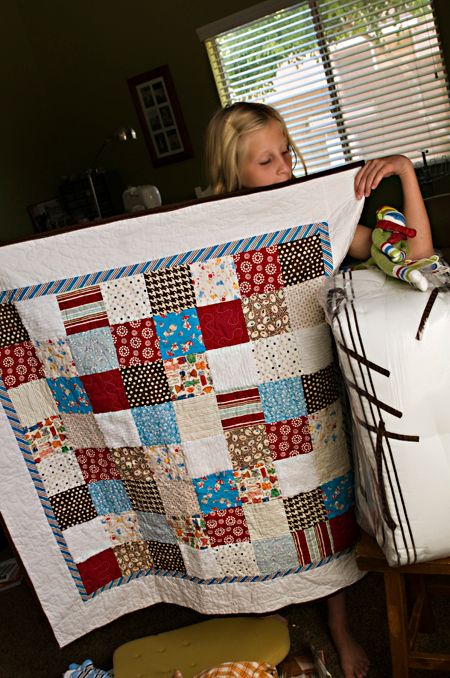 The quilt Kelly made this summer. It has really cute vintage looking fabrics. I wanted brown, red, and blue accents to his all white room.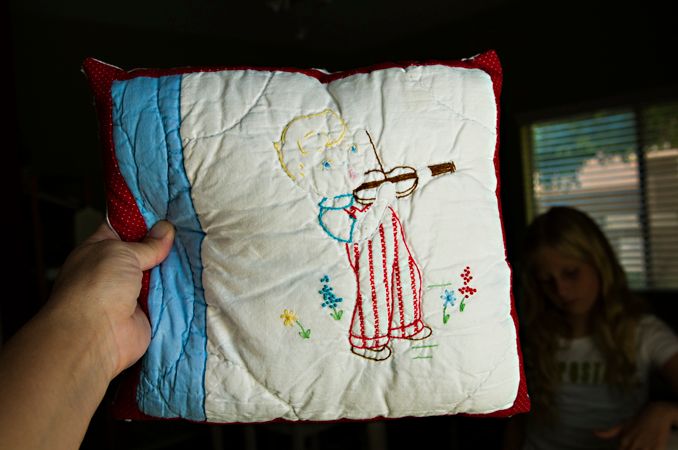 Look at this accent pillow. It is a piece of an old quilt that kelly found at the thrift store. A blonde blue eyed fiddler, how perfect.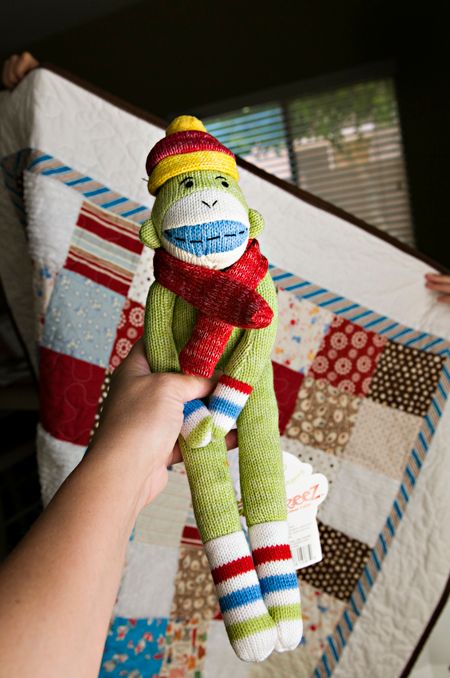 Isn't this monkey to die for? Wait until you see the other vintage finds I have for the room. oooohh the suspense of it all.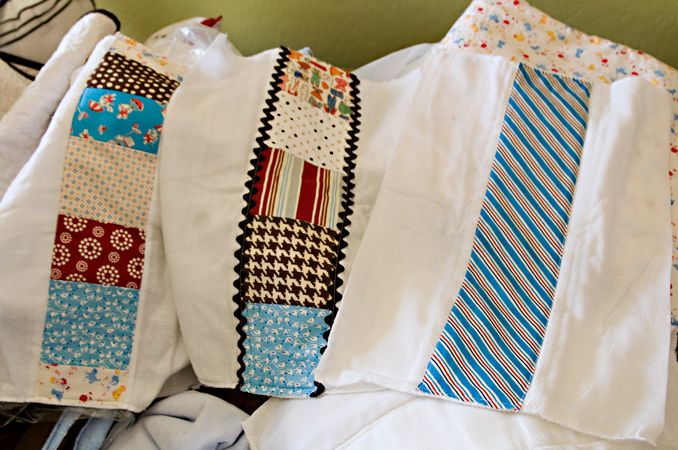 These are only a few of the gorgeous burp rags that kelly whipped up. i love them.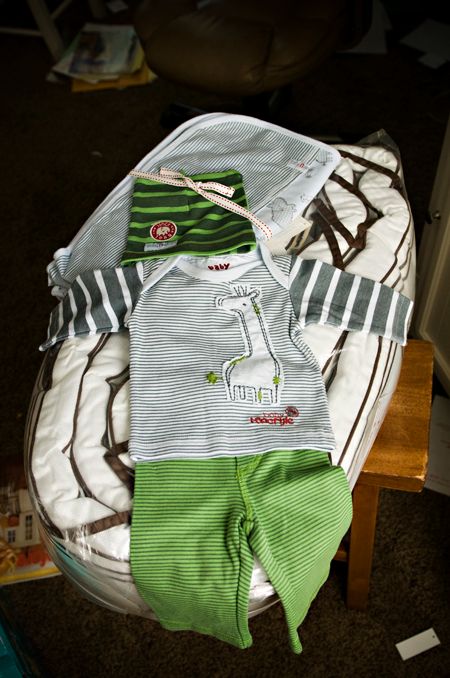 A favorite outfit from Nartjie. A splurge. I have bags and bags of thrifted and garage sale finds of the cutest clothes from when I was in Utah. I seriously need nothing.
So there is a little sneak peek. Hope you enjoyed it. Thank you kelly for being my sewing slave. You are kinda a rebellious slave though. You hate any instruction. ha ha.